My shop is on vacation.
I invite you to take a few minutes to explore the blog.
Try a free pattern!
Stitching Meets Filofax - Use A Stitching Theme In Your Summer Planner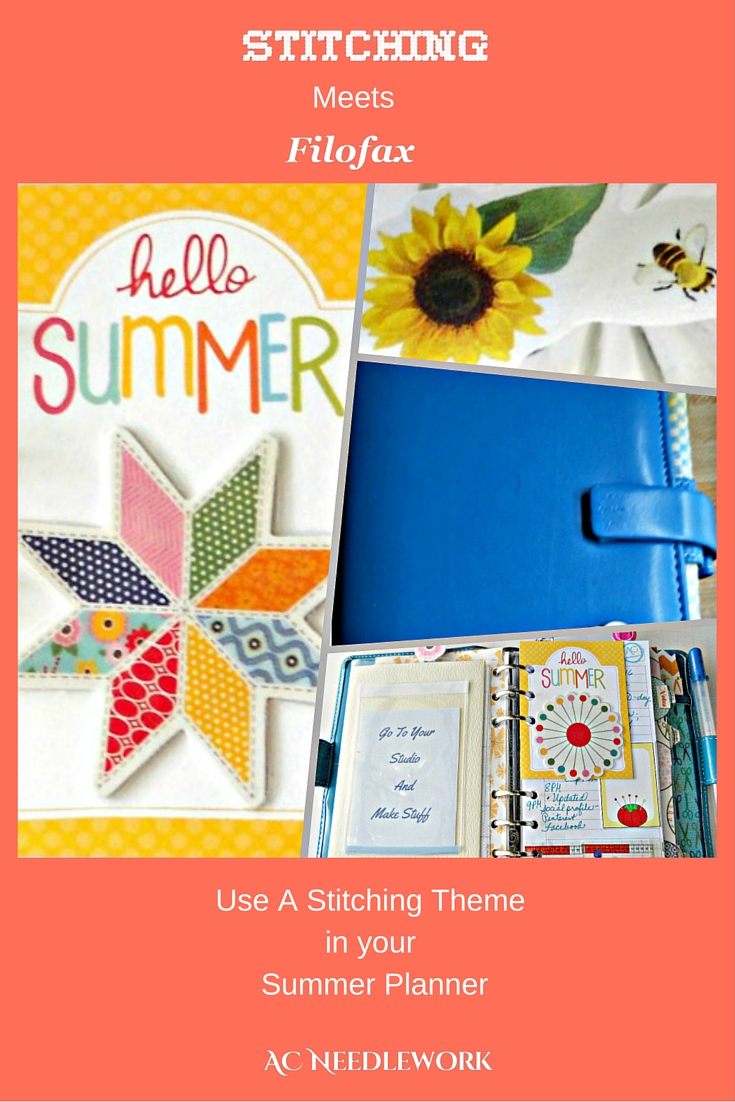 How do you organize your life? Do you need some inspiration
to get organized? I still love using pen and paper in a Filofax
planner. Actually keeping my planner has become a new hobby
because I decorate my pages with scrapbook and office supplies.
In previous blog posts, I showed you how I was using a sewing
theme in my Filofax this year. Now take a picture walk with me
through some of my summer planner pages! You may find some
inspiration!
Quotes, color, and sewing items get me going each day!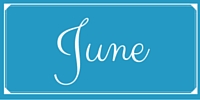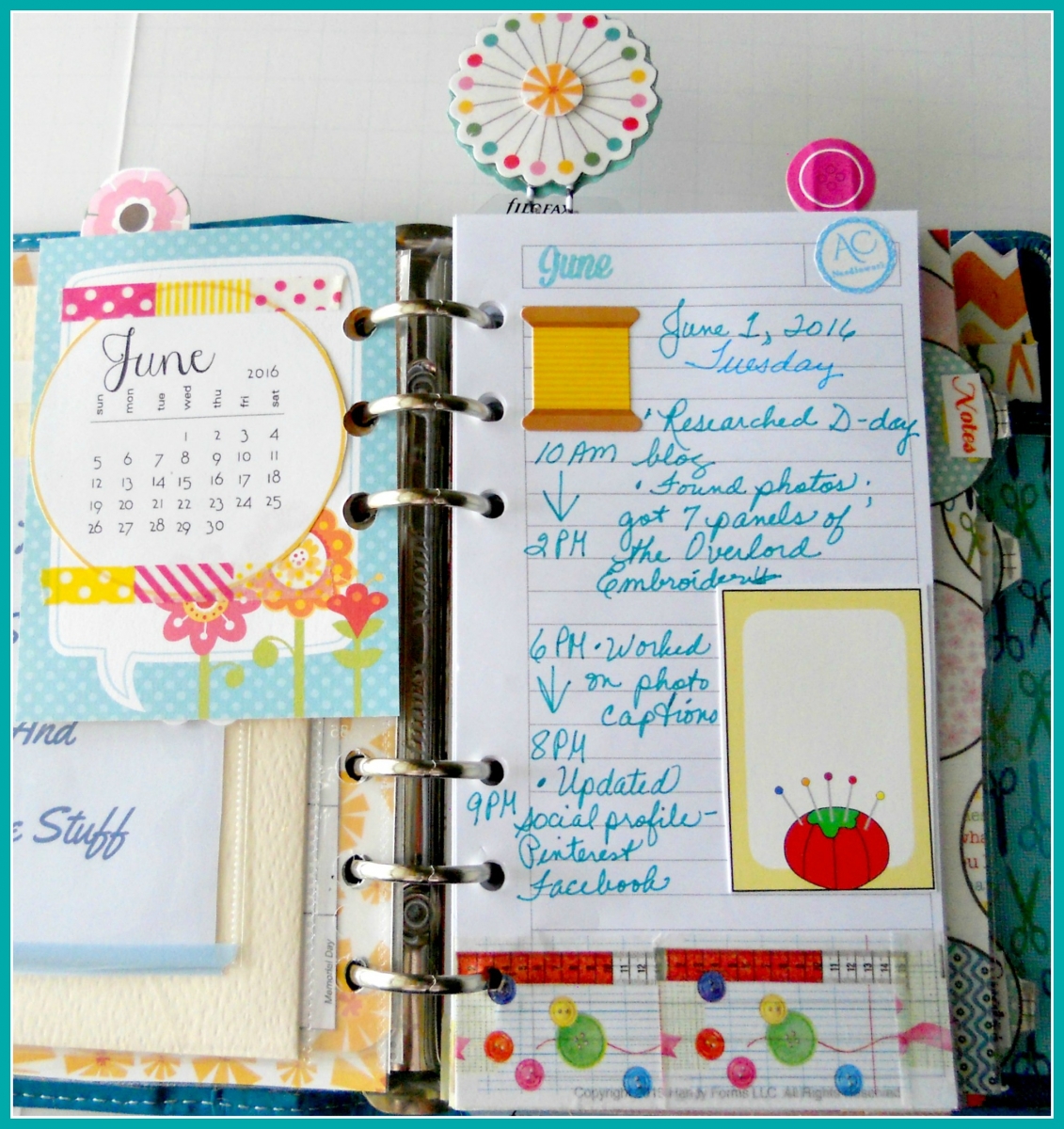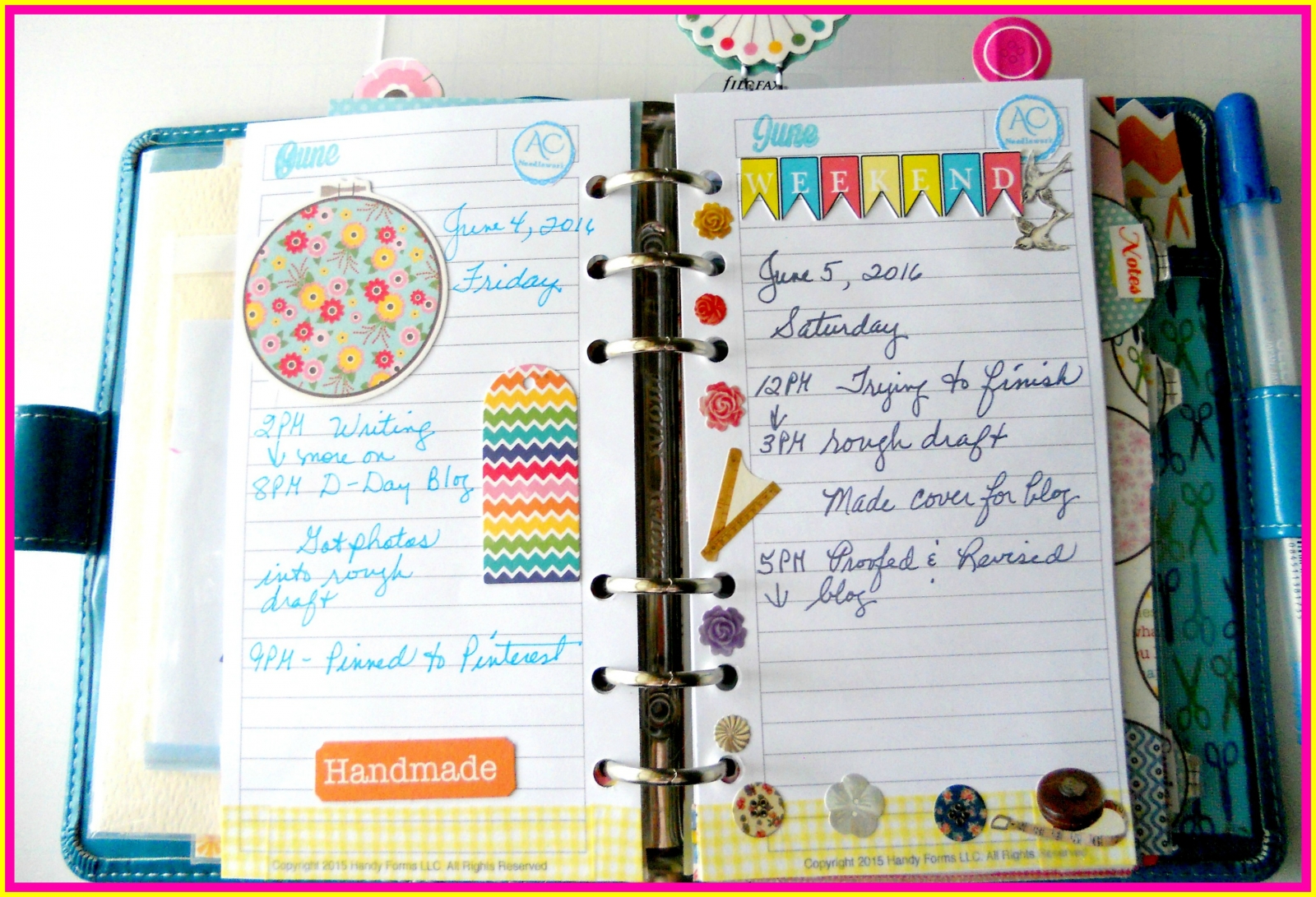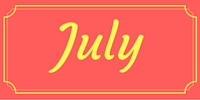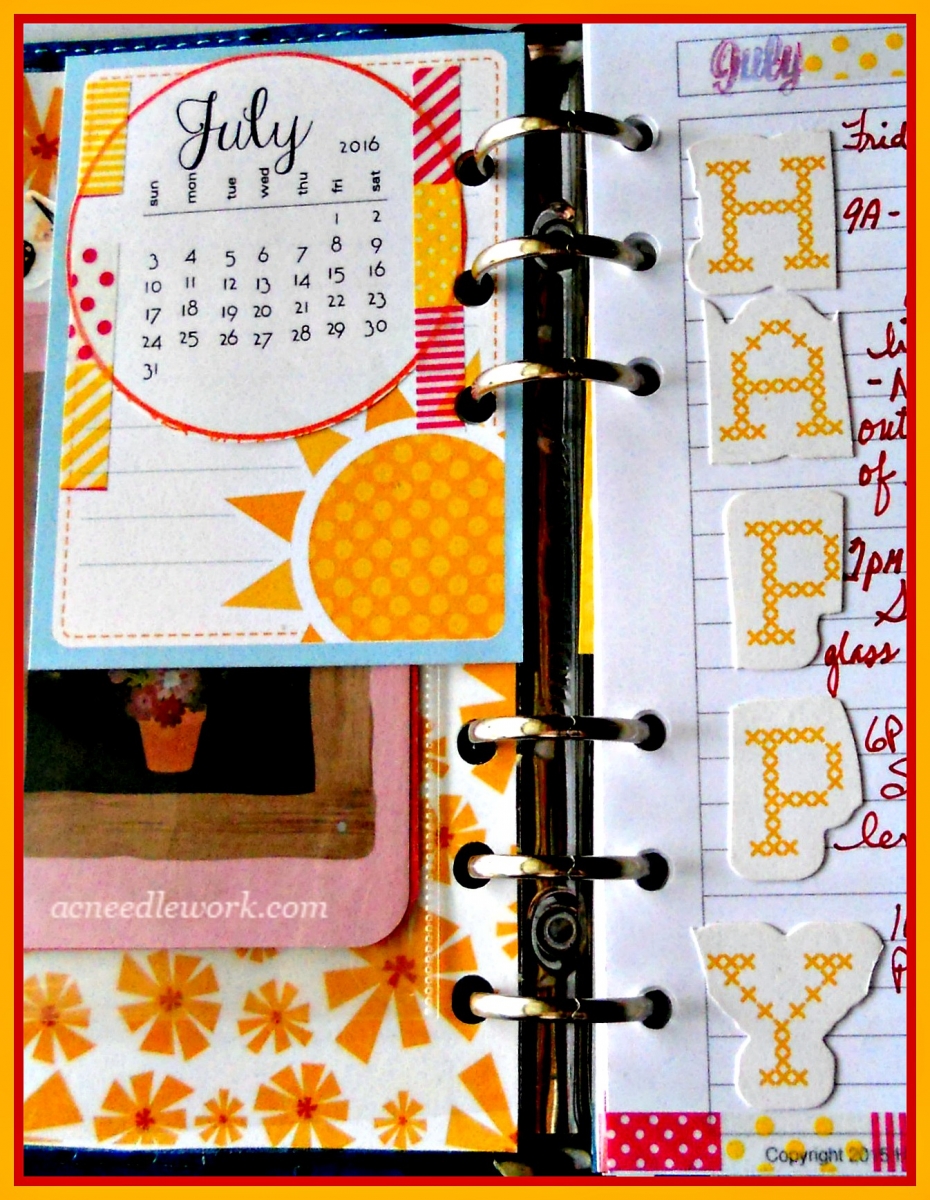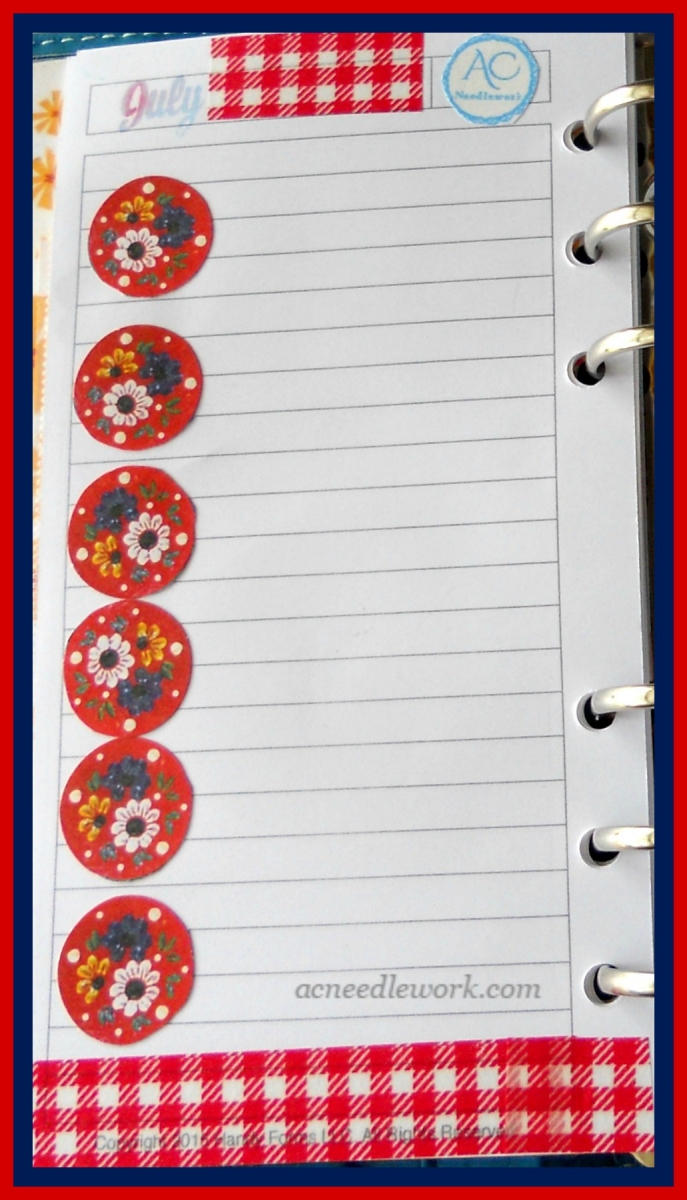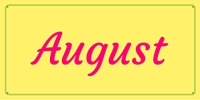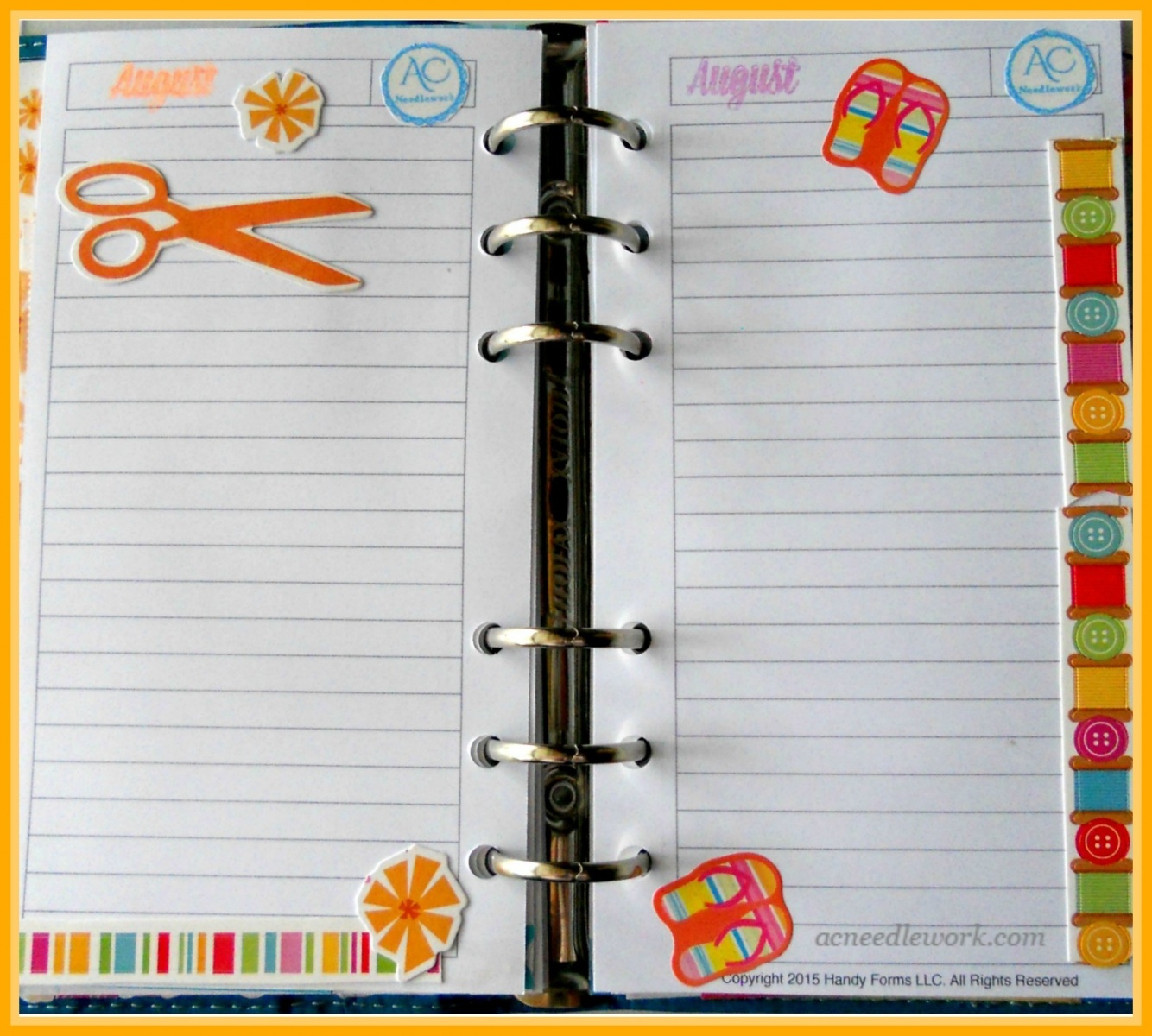 Decorative Supplies - Close Up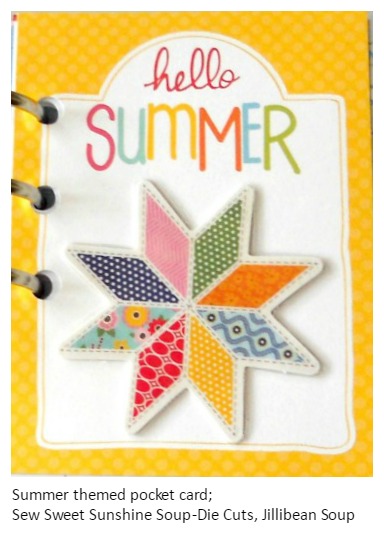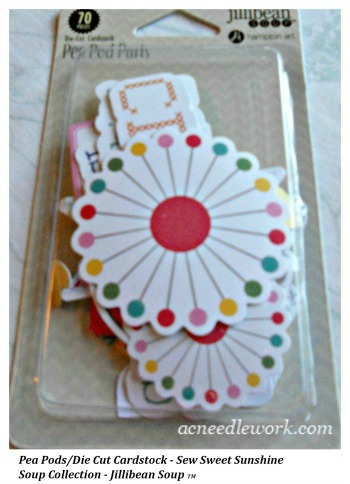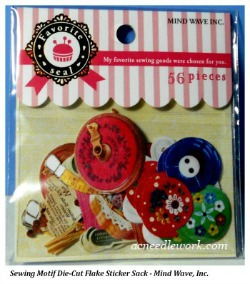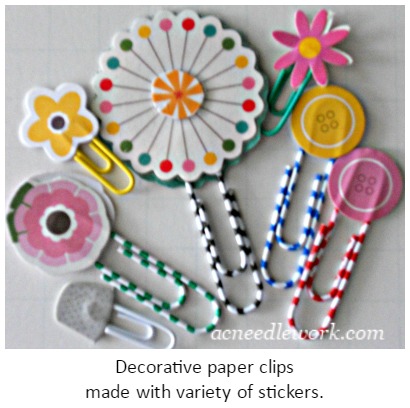 Washi Tape

Scrapbooking Materials MT Washi Masking Tape


MT for Kids Embroidery Washi Tape, Etsy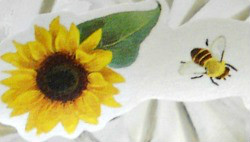 Yano Design Yellow Flowers Japanese Washi Masking Tape, Etsy
Sources for Supplies

Washi Tape – various shops on Etsy
Sew Sweet Sunshine Soup, Jillibean Soup – scrapbook.com
Borders | stickers for August – Doodlebug Designs, Inc.
Stickers for paper clips – Doodlebug Designs, Inc. | Sew Sweet Sunshine Soup die cuts
Weekend banner, pin cushion sticker – June pages – Cute Daisy.com
I hope you have enjoyed this peek at my summer planner pages. If you love scrapbooking materials and stitching, this is a great way to combine both hobbies.
Note: I am not affiliated with any of the companies or shops listed in this blog and will not receive any compensation for featuring them in my blog post.
Do you decorate a planner or do you scrapbook? I would love to see your creativity! Share your ideas in the comment section below or on AC Needlework's Facebook page.
Related Posts:
Stitching Meets Filofax - Decorating Your Planner With A Sewing Theme
Stitching Meets Filofax - Organizing Your Planner For The New Year
Stitching Meets Filofax - Decorate With Washi Tape
Stitching Meets Filofax - How To Decorate February With Love
© 2016 Anne Cole All Rights Reserved.
Want a free holiday counted cross stitch design? Join our email list to get our email updates, announcements, or information about new designs. We promise we will not share your e-mail information.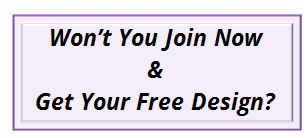 Follow AC Needlework on:
Facebook (Won't you like our page?)
Also visit our
Share with Others: