My shop is on vacation.
I invite you to take a few minutes to explore the blog.
Try a free pattern!
Blog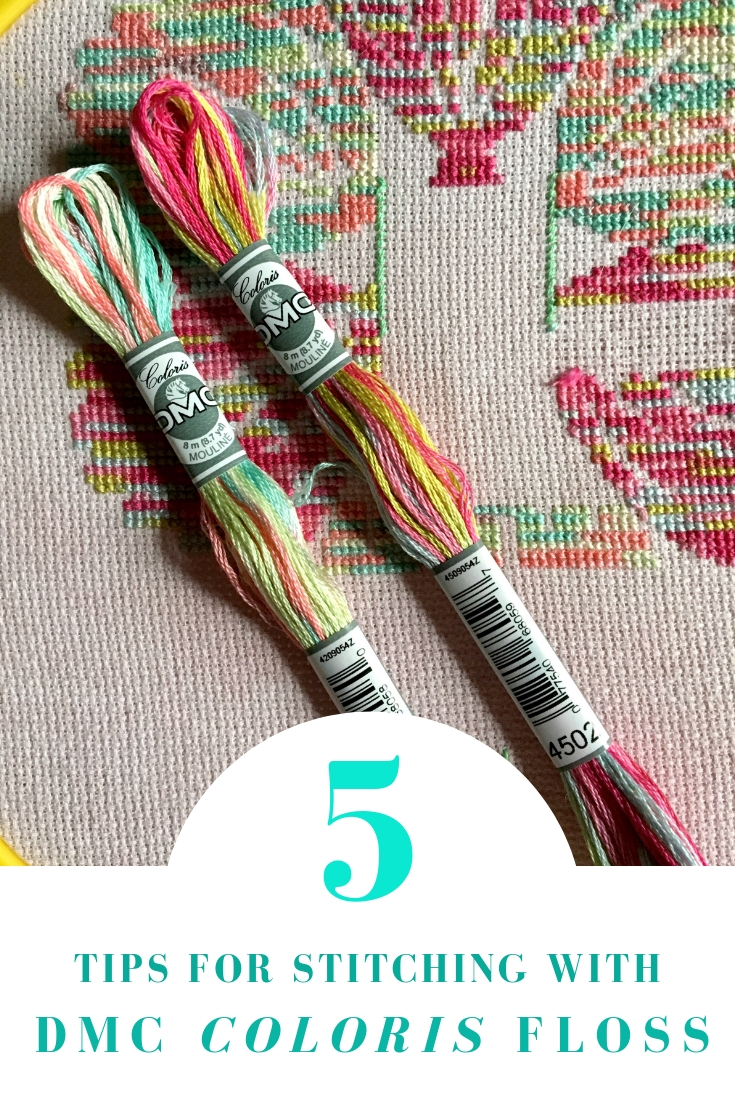 Have you tried DMC's Coloris floss? When I discovered it a year ago, I knew I had to use it in some cross-stitch projects. After experimenting with it, I love using it. It is fun and magical to watch the way the variegated colors play out in the designs as you stitch. If you have used it, you know what I am talking about. If not, perhaps, you will decide to add it to your needlework repertoire. Permit me to show you five tips I discovered for stitching with Coloris floss.
(Note: I am not receiving any monetary benefits nor am I affiliated with the DMC. I simply enjoy using these products.)