My shop is on vacation.
I invite you to take a few minutes to explore the blog.
Try a free pattern!
Tumbling Boxes -You Will Love Stitching This Geometric Illusion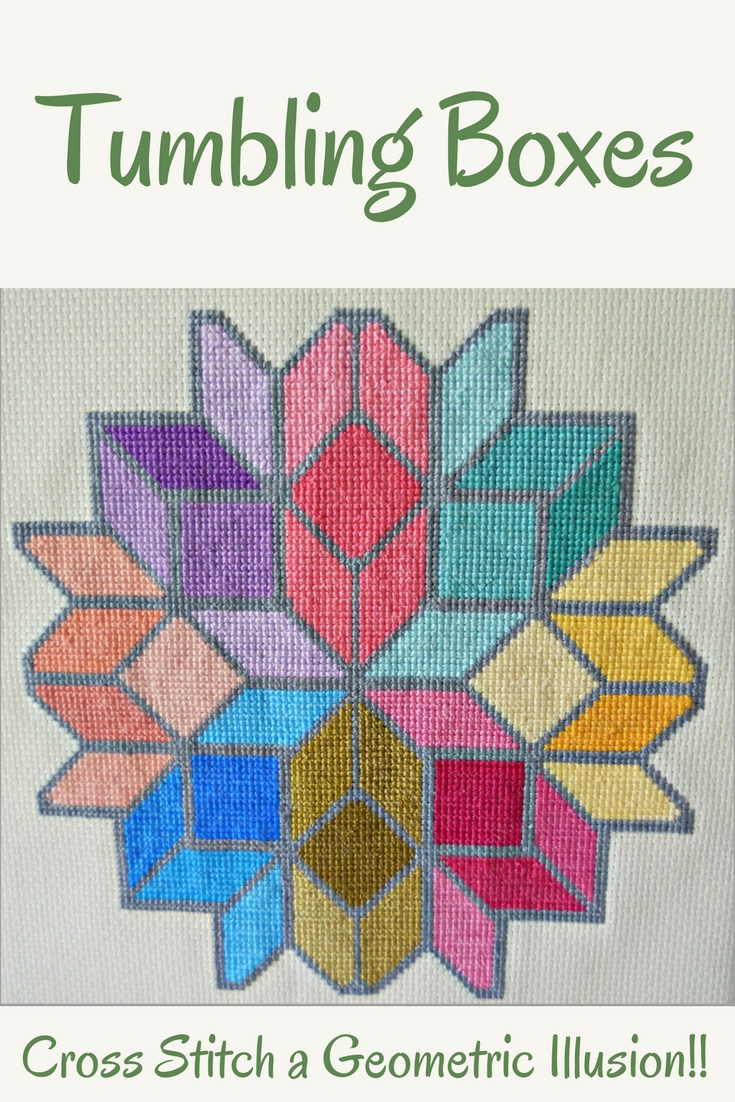 Do you see the boxes? Look closely. The shades of color will guide your eyes.
Maybe you see something else. That's the trick a geometric design does on your eyes. Whether it's the colors, shapes, or "boxes", Tumbling Boxes Mandala will be a conversation piece for your décor. Keep reading for more details about this cross stitch design.
Why boxes? My eyes kept seeing boxes and lids as I looked at the outline of this geometric design. Every direction I turned the piece, boxes kept popping up. In choosing colorways for the design, I could see the boxes coming to life.
One word of caution before you begin stitching. Mark the top of your fabric and pattern, so you don't lose your place while making this design.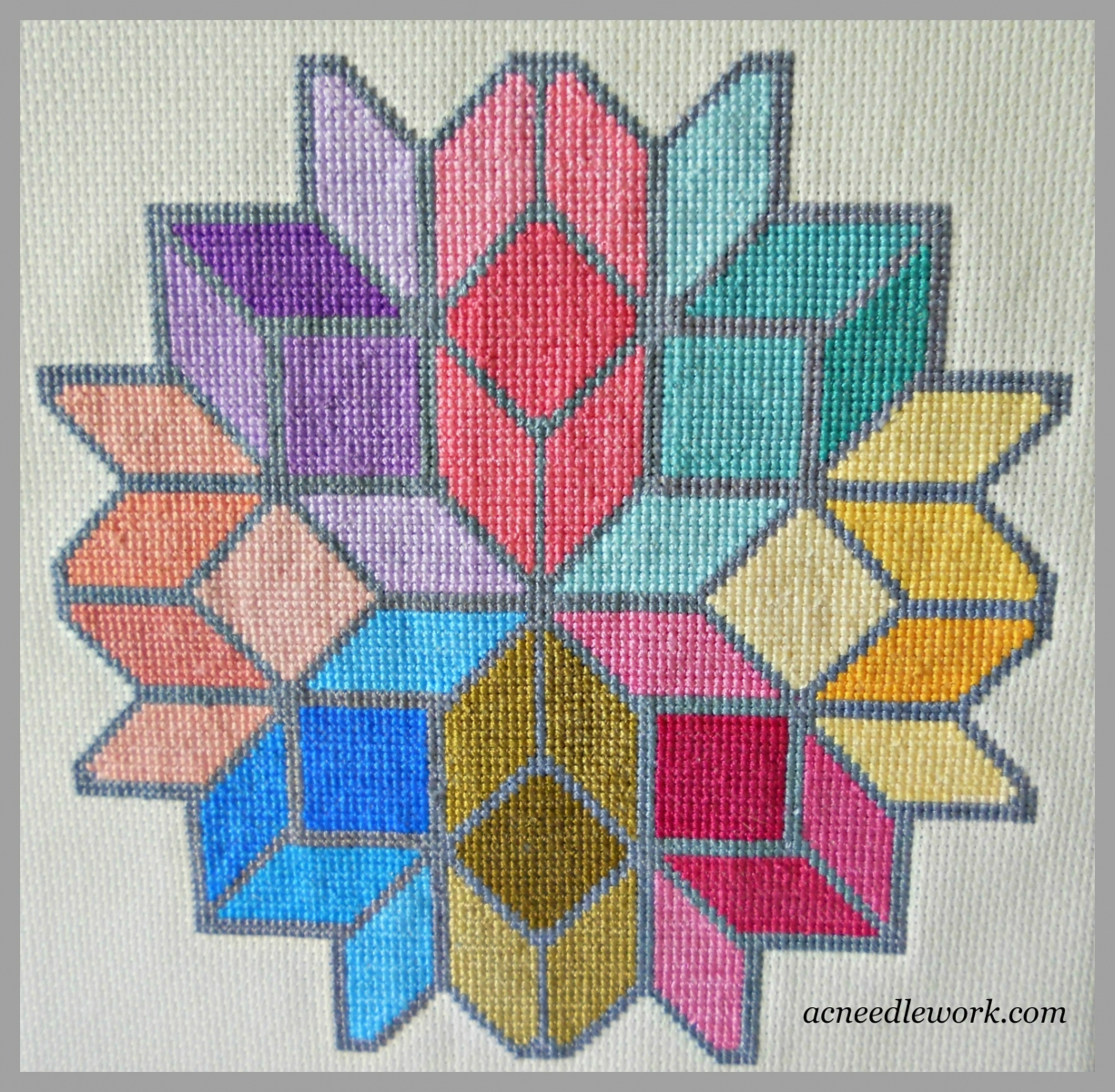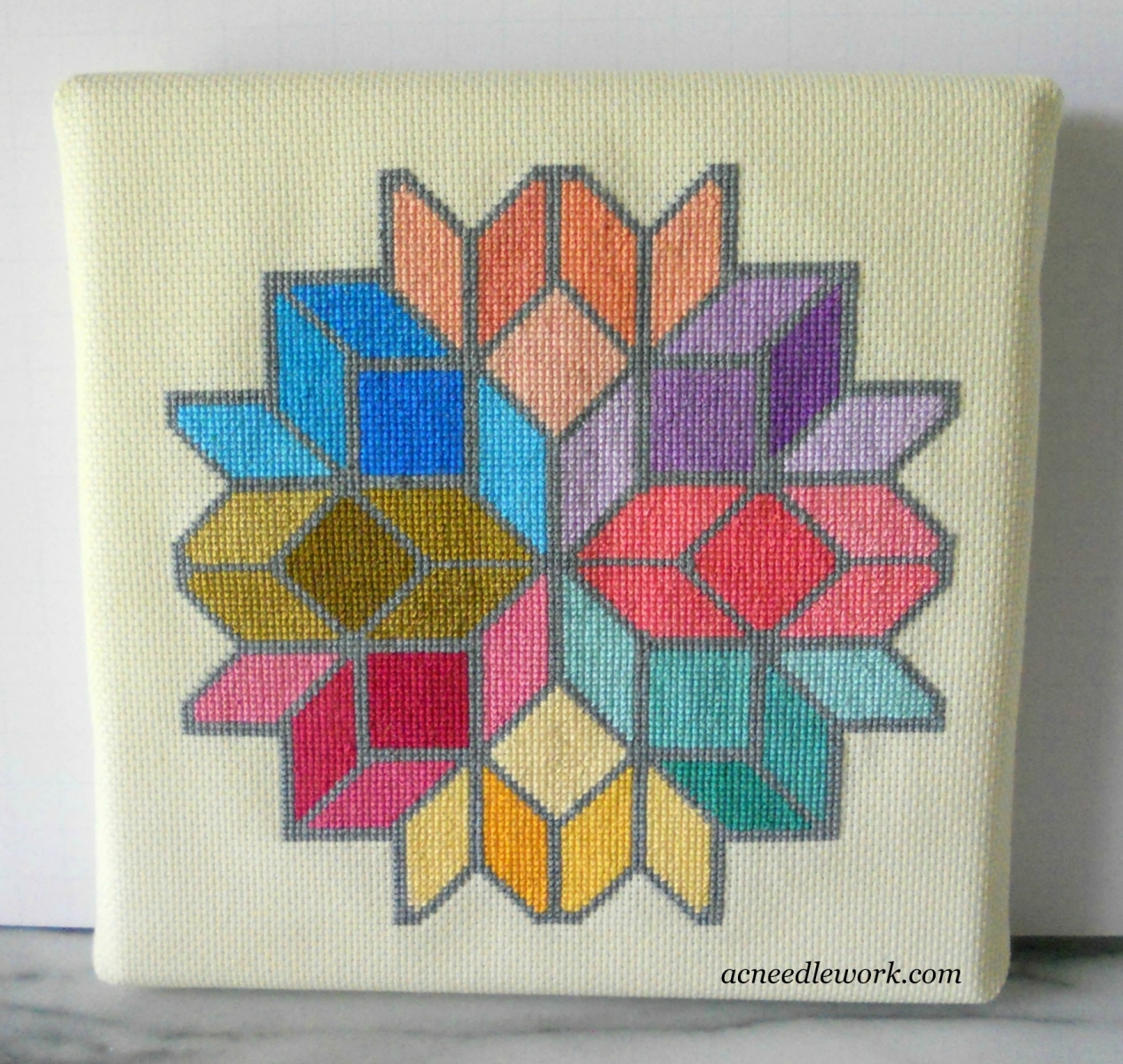 I mounted this on an art canvas. You could frame the piece or make a pillow.
Design Details
Stitch Count - 107 x 107 stitches
Finished Size - 6.69" x 6.69"; 16.99cm x 16.99cm on 16 count Aida fabric
Colors - 35 ; DMC floss used
Here are a few more close ups.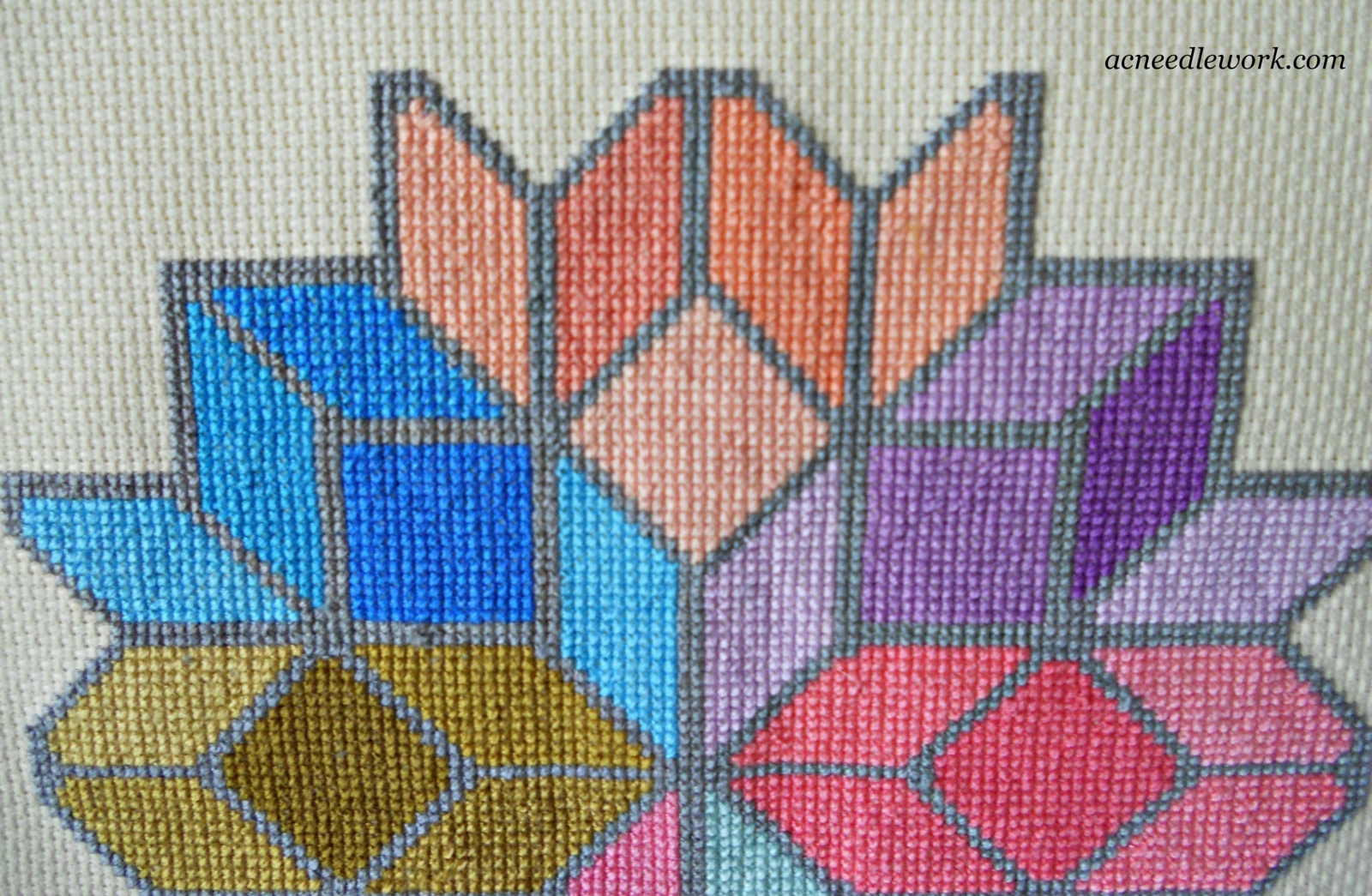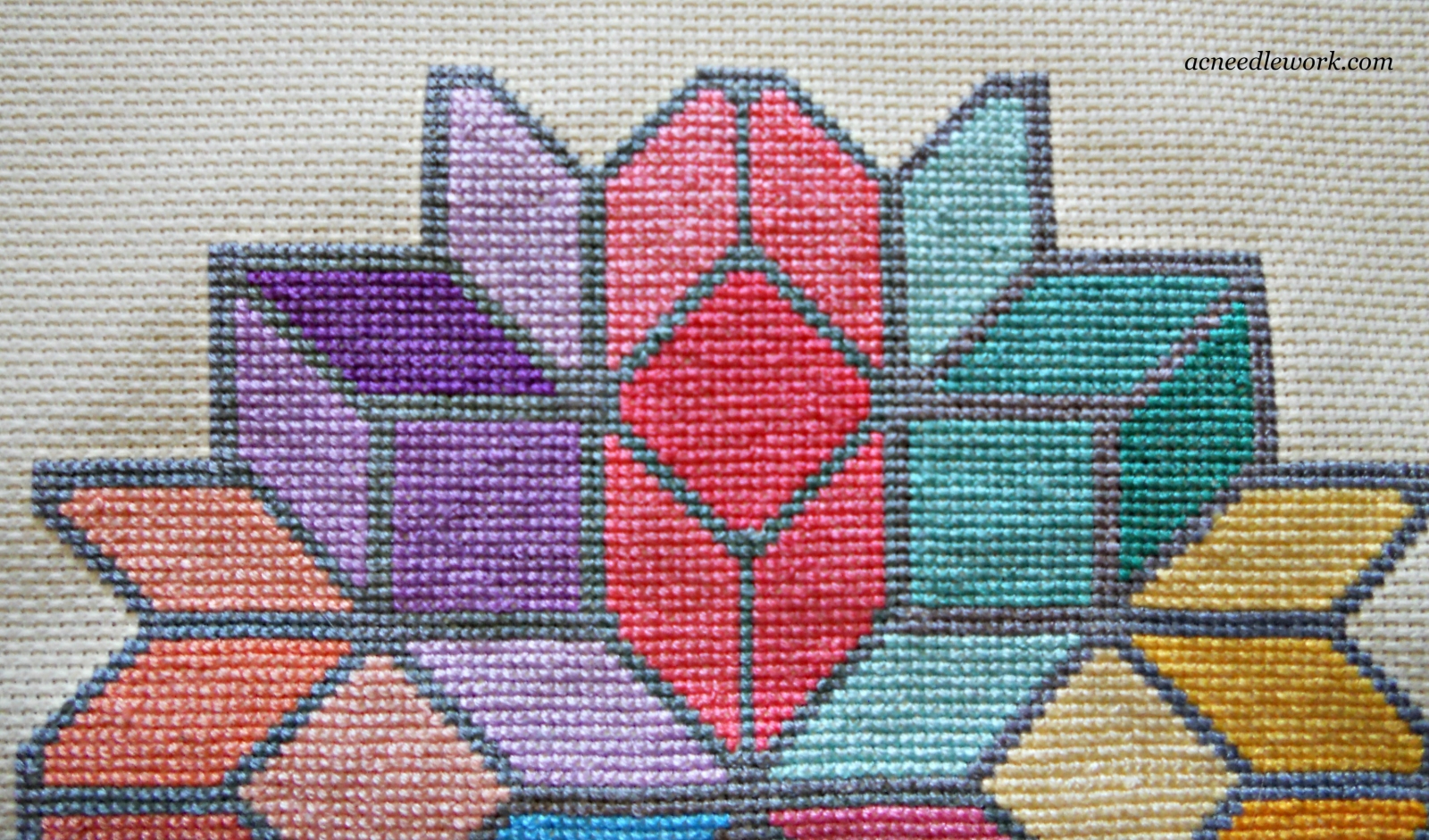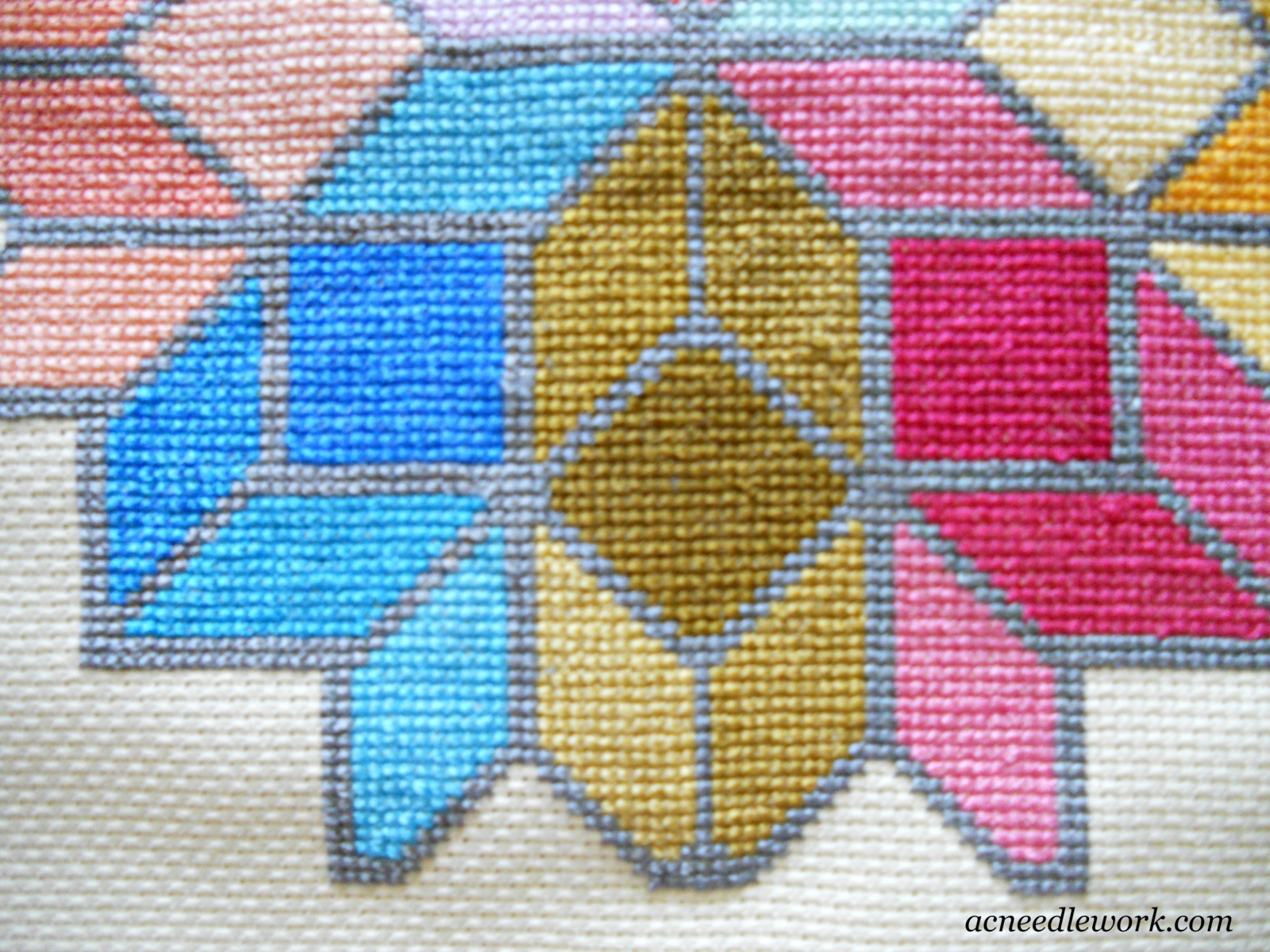 Now that you have more details about this design, I hope you will try making it for yourself. Change up the colorways to suit your own tastes and even look for a different focus than boxes. Make the pattern your vision. That's part of the fun of geometric designs!
© 2017 Anne Cole. All Rights Reserved.
You will find many other geometric cross stitch designs in the Mandala and Quilt Block Collections at AC Needlework.

Be a part of the AC Needlework Community by following us on
If you enjoyed this post, share it with others: