My shop is on vacation.
I invite you to take a few minutes to explore the blog.
Try a free pattern!
How To Create a Smile? Cross Stitch a Pansy!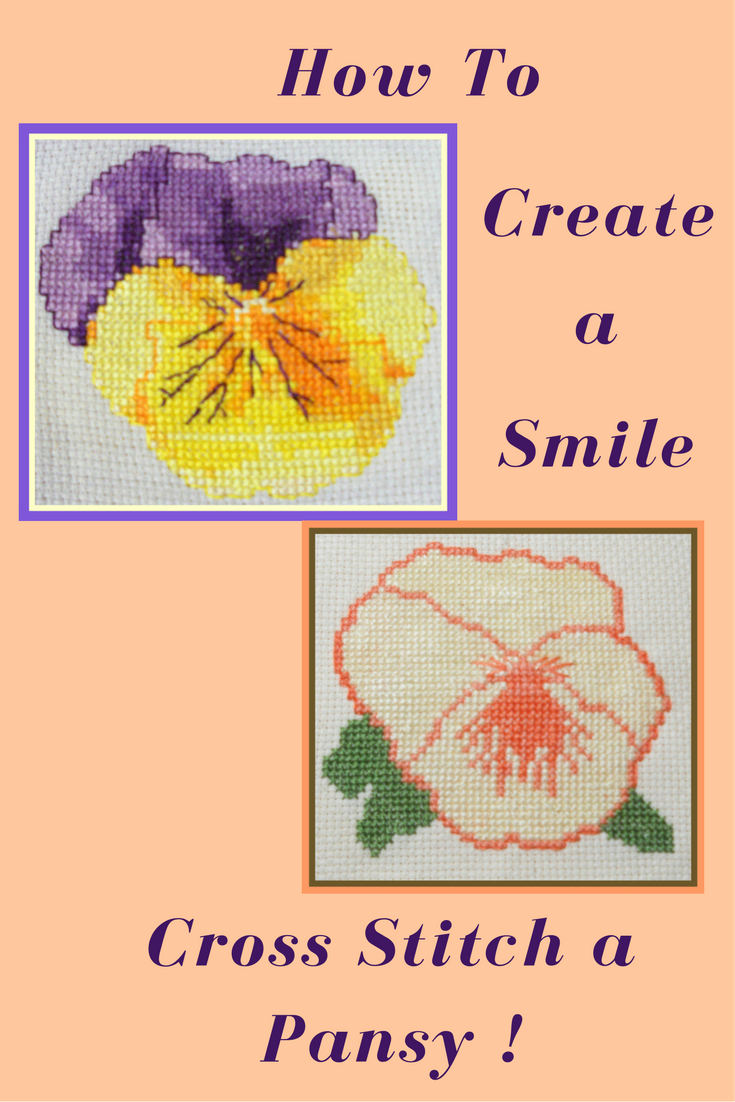 Whether you call them "johnny jump ups", violas, or pansies, nature gives us these sweet faces that make us smile in the dead of winter in the South. Learn how to bring smiles to friends and family anytime of the year by stitching these counted cross stitch pansy designs from AC Needlework.
Did You Know?
Regardless what name you give them, pansies come from the plant species viola tricolor. Some have four petals pointing upward, others only three. The original pansy had three colors – white, purple and yellow. Today hybrid versions come in all sorts of colors – orange, red, even a dark shade of purple that looks black.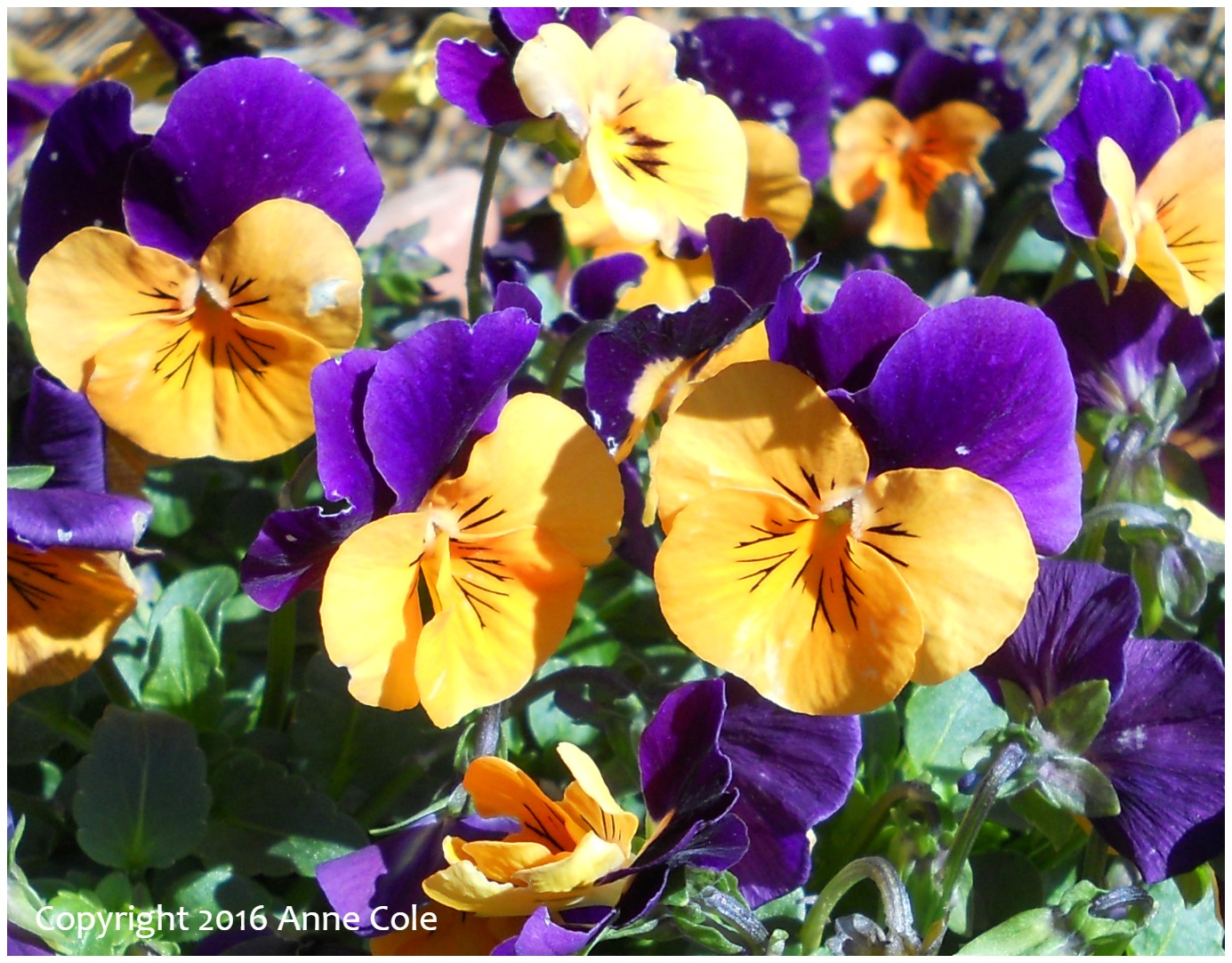 Pansy comes from the French word, penser (feminine, pensee), which means to think or ponder over. Because the flower looks like a human face, it seemed that the flower was deep in thought. In the 19th century, the English used the flower for courting a sweetheart. Pansies symbolized sentiments like, "I am feeling amorous toward you, I am thinking about you, or I am missing you."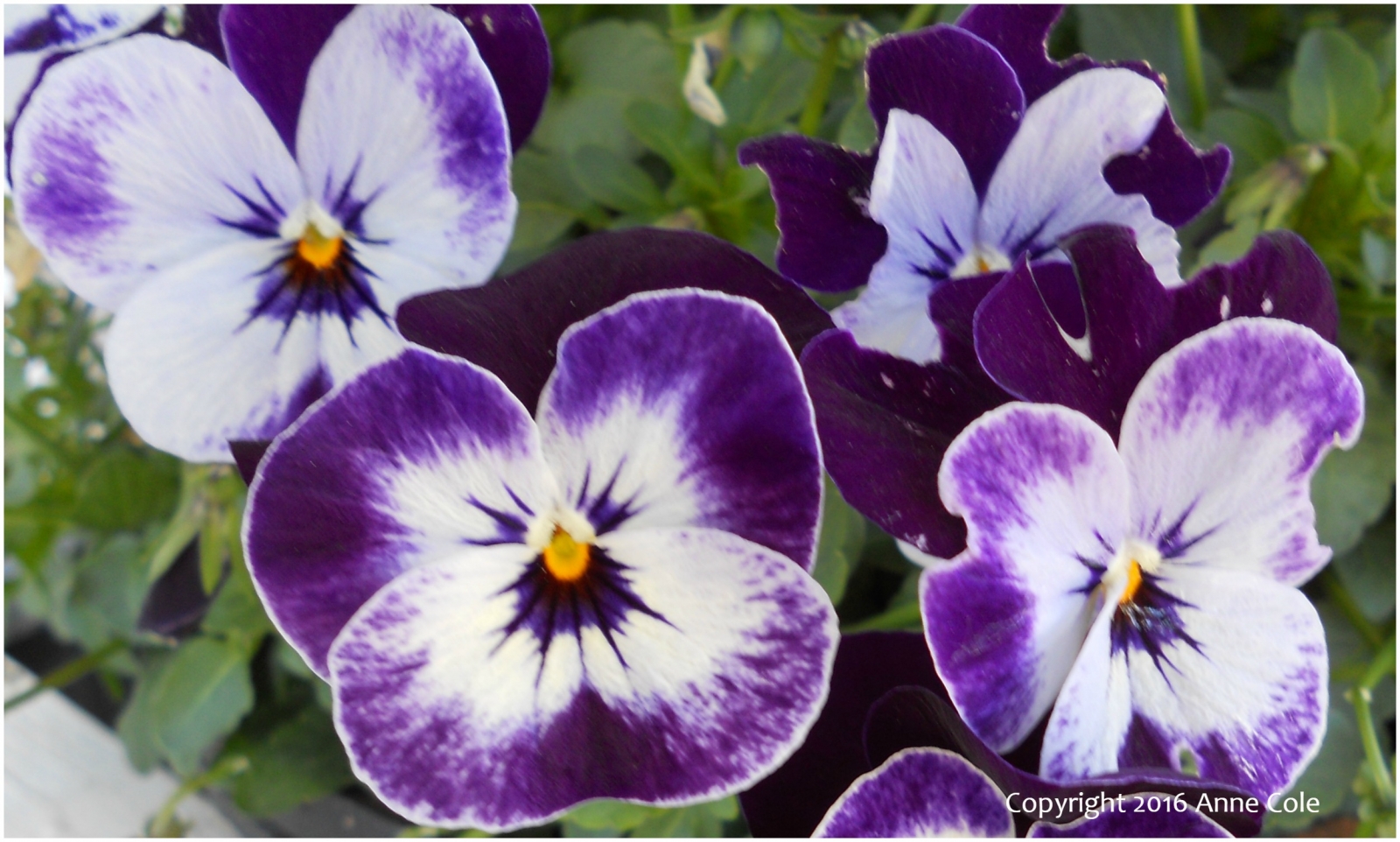 Cross Stitch a Pansy and Make Someone Smile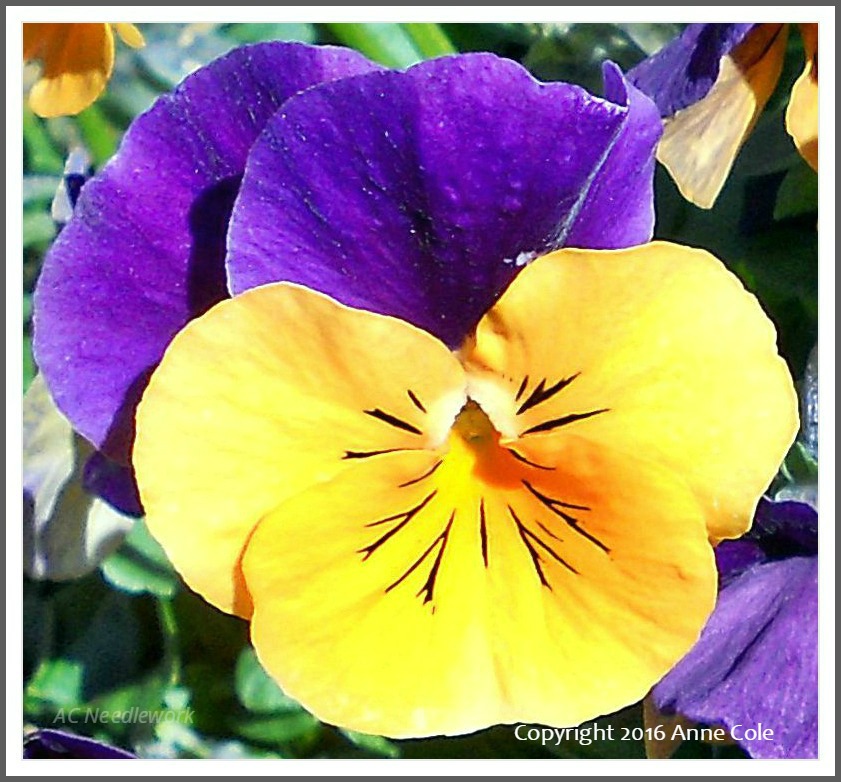 I don't know about you but I can't look at a pansy without smiling. There is just something about those little colorful faces looking up at me on a cold winter day that cheers me up. One day I was just inspired to create two cross stitch pansy designs. Here are the pattern details for each one.
Design Details
Stitch Count - 46w x 45h
Finished Size - 2.88 x 2.63" (7.31cm x 6.68cm);16 count Aida fabric
Colors -12
DMC floss used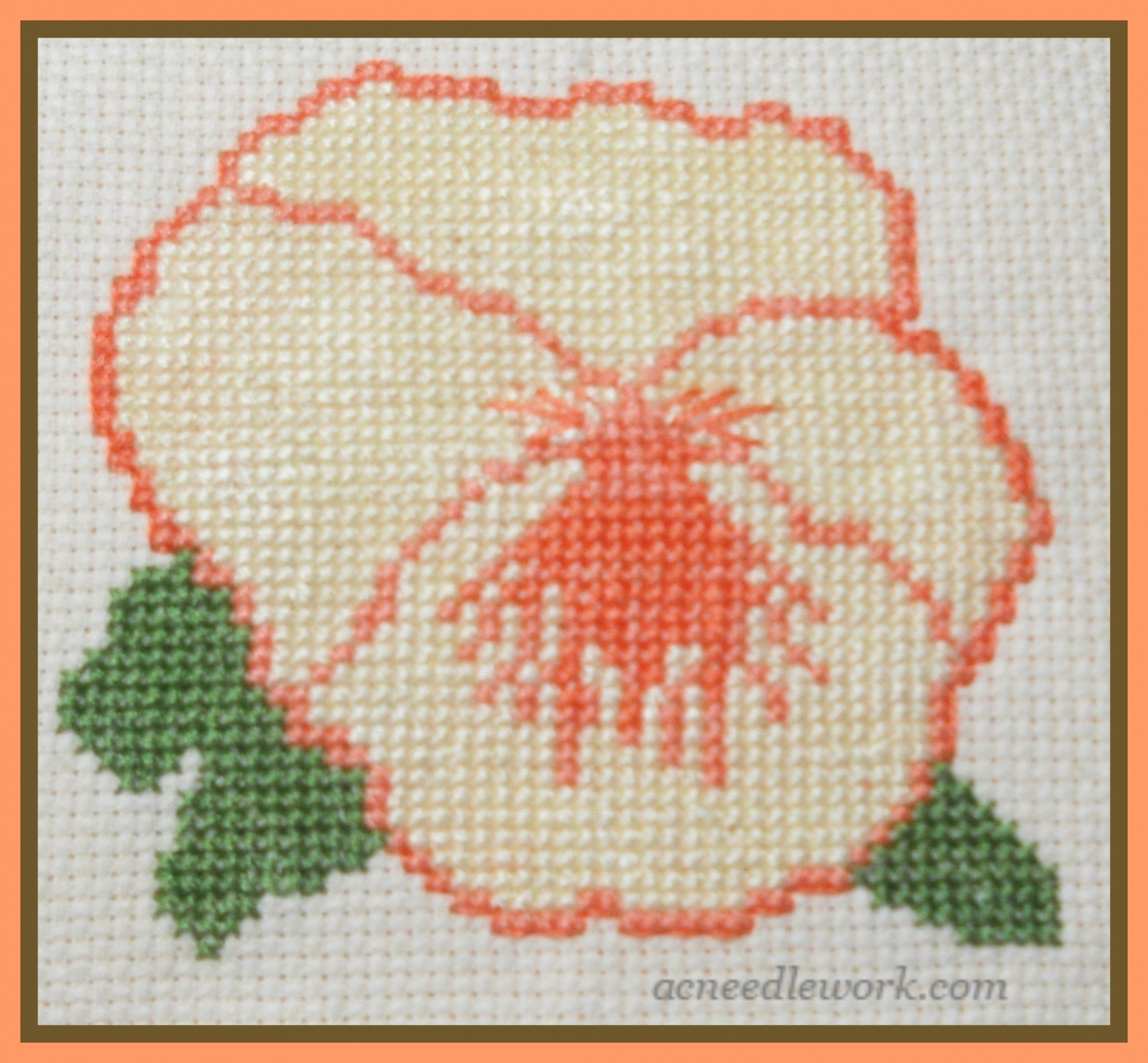 Design Details
Stitch Count - 48w x 44h
Finished Size - 3.00" x 2.75" (2.75cm x 6.98cm) 16 count Aida fabric
DMC floss used
Both patterns stitch up beautifully as greeting cards or coasters.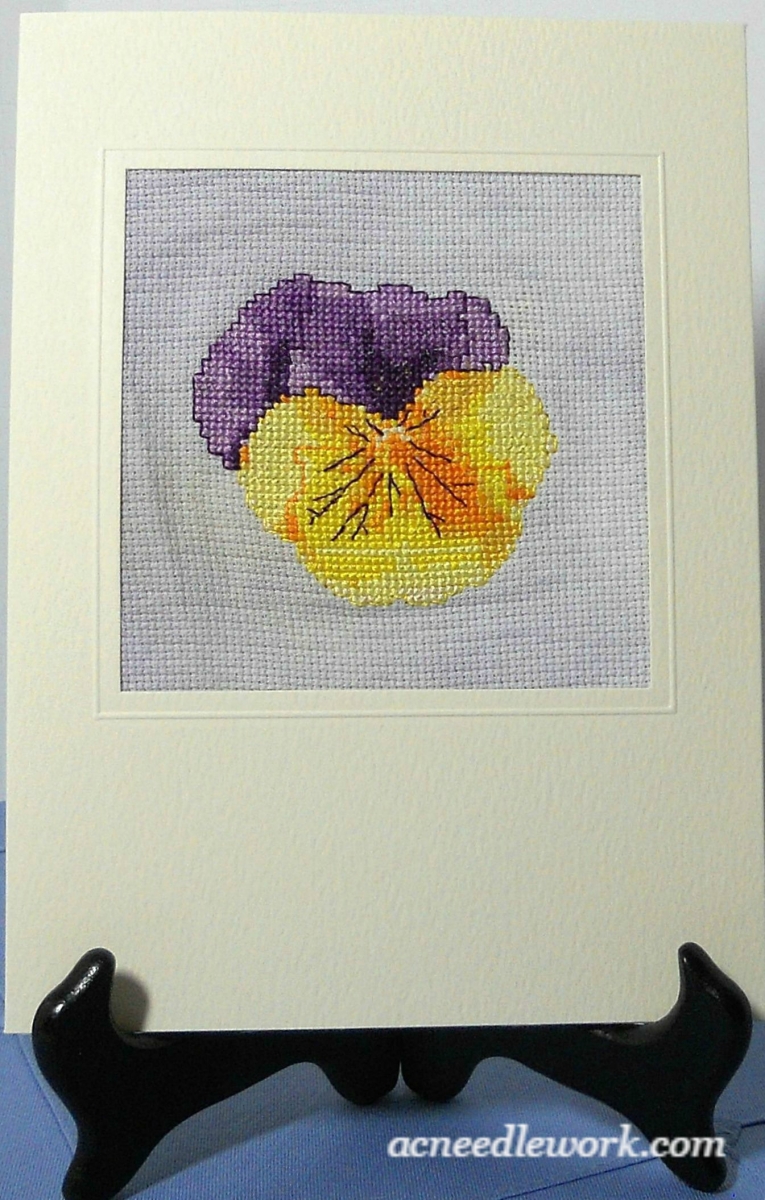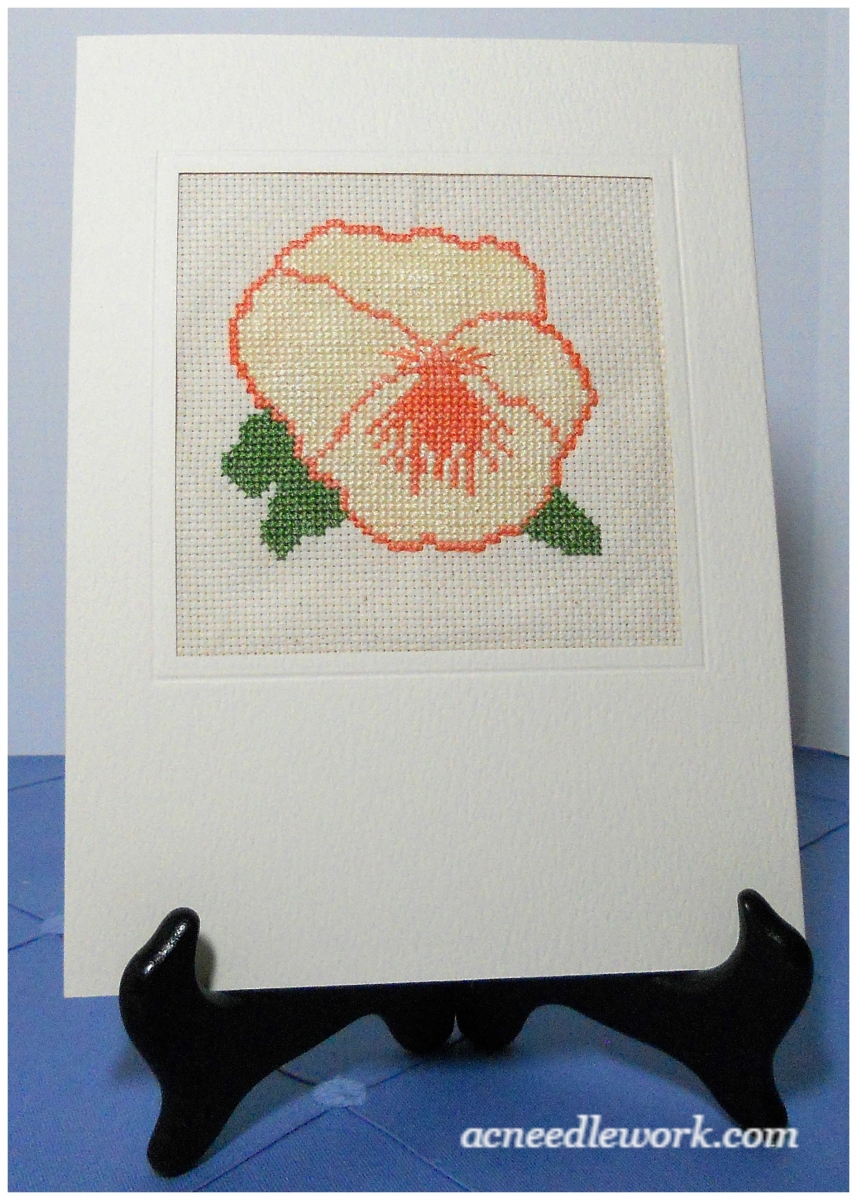 Greeting Cards
(Aperture cards from Craft Creatiions)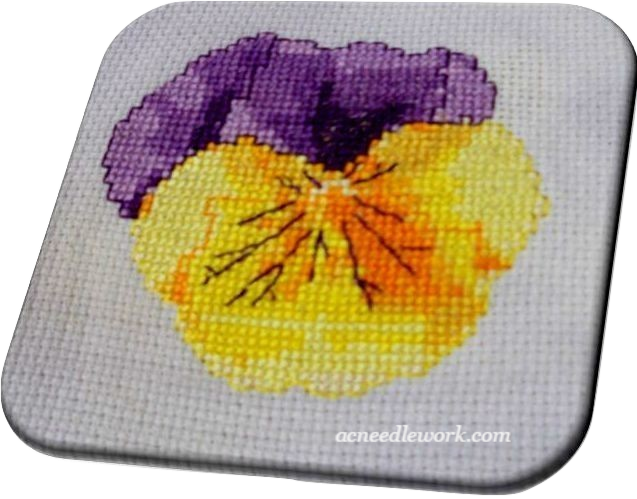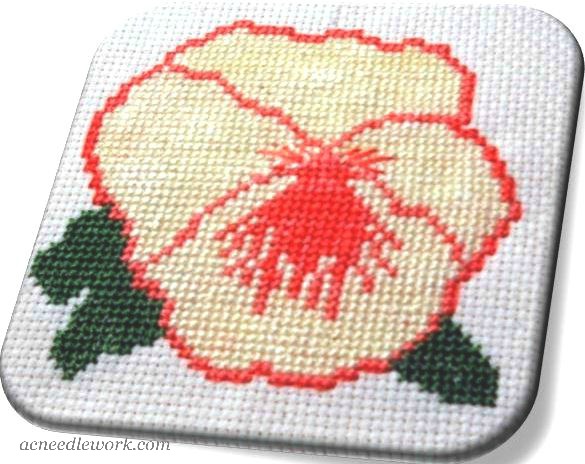 Coasters
Perhaps you know someone who needs cheering up or you want to share positive thoughts with another. Send them a pansy stitched by you. I hope you will cross stitch a pansy and make someone smile!
Suggested Reading:
https://theplantfarm.wordpress.com/2013/08/15/beneath-the-petals-fun-facts-about-pansies-and-violas/
http://www.flowermeaning.com/pansy-flower-meaning/
Do you share your stitching as gifts? Tell us about a favorite or special design that you have given as a gift in the comments below or on our AC Needlework Facebook page.
© 2016 Anne Cole. All Rights Reserved.


Download free patterns
Follow AC Needlework on:
Facebook (Won't you like our page?)
Share This!