My shop is on vacation.
I invite you to take a few minutes to explore the blog.
Try a free pattern!
Stitching Meets Filofax-Decorate with Washi Tape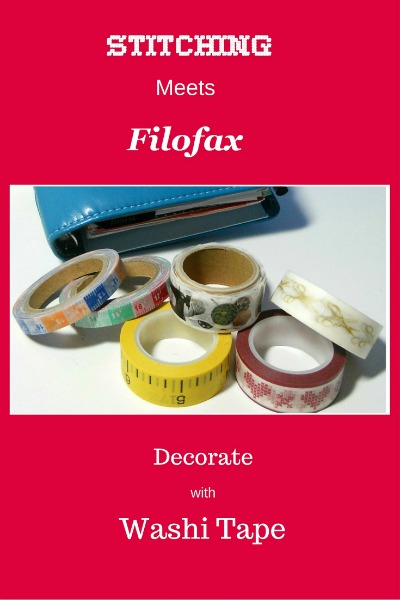 A previous blog post in my series, Stitching Meets Filofax, featured a variety of scrapbook supplies you could use to decorate your planner with a sewing theme. This post will focus on one of those supplies - washi tape. Keep reading to discover a variety of sewing themed washi tape you can use in decorating your planner.
Why Use Washi Tape
This thin but strong paper tape is the rage now in the crafting world. Two great things about washi tape is that it is removable and it comes in so many beautiful colors and designs. These characteristics make it a perfect for use in planners.
Sewing Themed Washi Tape
If you are a stitcher, you may enjoy using the sewing themed washi tape that is now on the market. One of the best places to find sewing themed washi tape is Etsy. If you cross stitch, you can also find cross stitch themed tape at Etsy also. Here are some designs that I am using.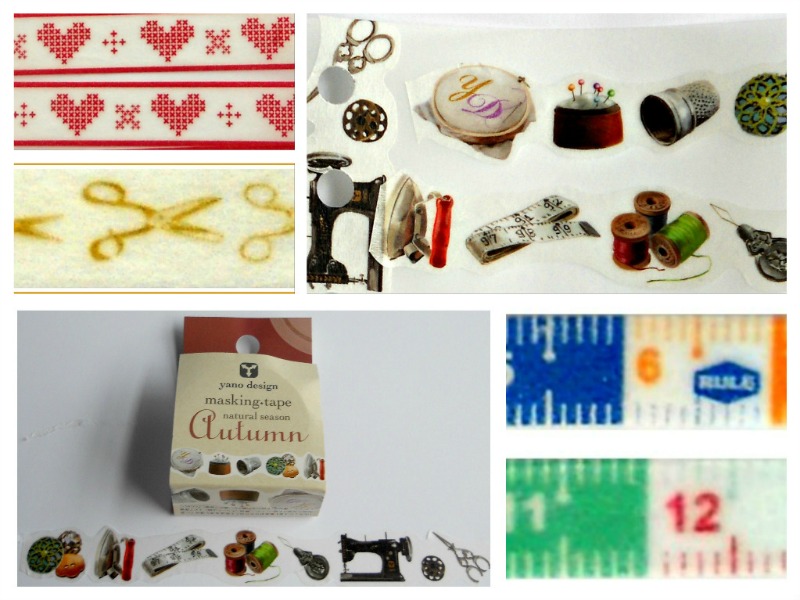 Using Washi Tape in Your Planner
You can use washi tape in your planner in many ways. This year I am experimenting with my own version of bullet journaling in my work planner. Since I do not fill up every blank page every day, I have found it fun to break up my days with washi tape. Since the tape is removable, use it to attach notes in your planner. You can remove the note later without damaging your planner page.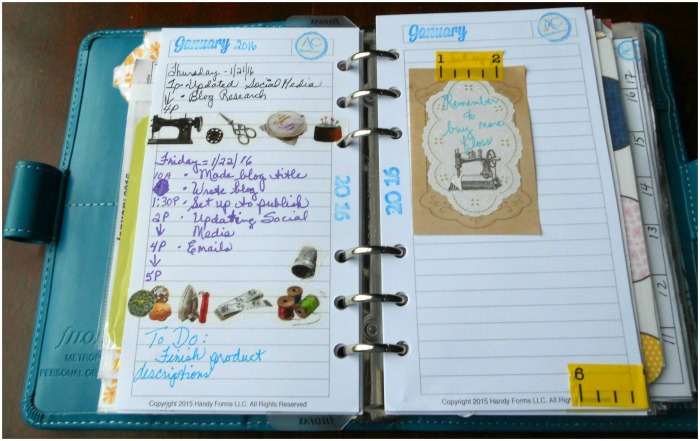 It also works well to attach pocket card sleeves. It makes it easy to switch out pocket cards or photos you may keep in your planner.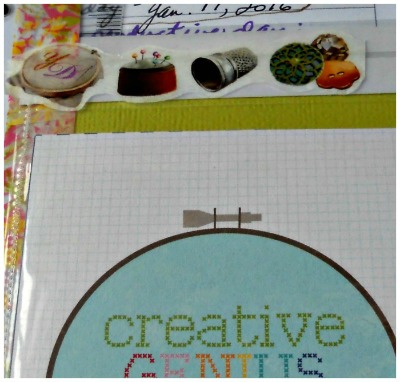 Perhaps these suggestions will inspire you to try washi tape in your planner.
Do you use washi tape? Share your favorite tapes and uses for them with us. Your comments are welcome below or let us see your ideas by sharing your photos on our Facebook page.
© 2016 Anne Cole. All Rights Reserved.
Join our e-mail list and receive our free PDF pattern download. Just complete our subscription form. AC Needlework will not share your email information.
Also visit our
Share: