My shop is on vacation.
I invite you to take a few minutes to explore the blog.
Try a free pattern!
About
Welcome to AC Needlework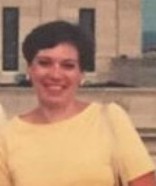 I am Anne Cole, the owner and designer behind AC Needlework.
You will find "exquisite" counted cross stitch patterns for stitchers of all skill levels in my shop.
The AC Needlework blog offers useful tips and other information about "all things needlework".
I have been cross stitching since the 1980's but began designing some ten years ago. Inspiration comes from many places – color ways, geometric shapes, and my photography. I begin working on a design at the computer but most of the designing occurs as I stitch the model for the pattern.
Counted cross stitch is a means of artistic expression for me. Nothing is more exciting than to watch individual stitches become a work of art. More and more I use counted cross stitch as therapy for stress relief. Most of all, I enjoy promoting the art of handmade embroidery. To learn more about my reasons for stitching, read my blog post, "I Cannot Live WIthout Stitching".

I invite you to visit my shop!