My shop is on vacation.
I invite you to take a few minutes to explore the blog.
Try a free pattern!
Blog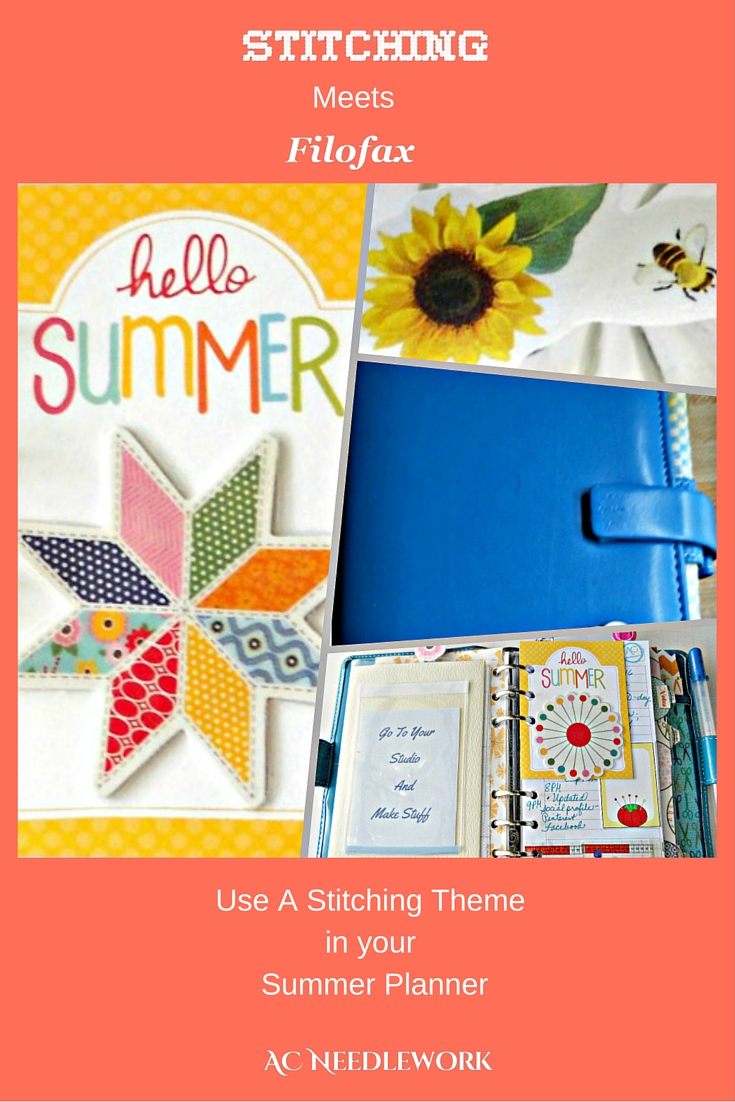 How do you organize your life? Do you need some inspiration
to get organized? I still love using pen and paper in a Filofax
planner. Actually keeping my planner has become a new hobby
because I decorate my pages with scrapbook and office supplies.
In previous blog posts, I showed you how I was using a sewing
theme in my Filofax this year. Now take a picture walk with me
through some of my summer planner pages! You may find some
inspiration!