My shop is on vacation.
I invite you to take a few minutes to explore the blog.
Try a free pattern!
I Cannot Live Without Stitching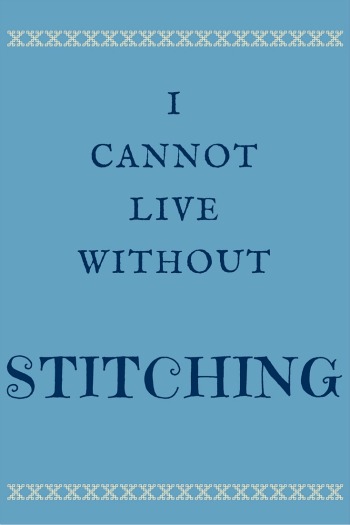 Welcome to the AC Needlework blog. I am Anne Cole, counted cross stitch designer and owner of AC Needlework. In this blog, I will be writing about topics devoted to the art of handmade needlework with an emphasis on my passion, counted cross stitch. Topics will include tips, how-to's, and information you can use.
So, why do I say I cannot live without stitching? Here are my top four reasons.
Relaxation
There is something about stitching that makes me relax. Anxiety and tension melts away in a short time after I begin stitching. It must be the repetitive nature of needle and thread going in and out of fabric with each stitch I make, that takes me into a meditative state.
Artistry
I feel like an artist creating a palette of colors when I choose and collect the floss for my stitching project. The most fascinating part is watching a design come to life on the fabric with every row of stitches made.
Gifts for Others
Stitching unique gifts for others is very rewarding. Whether it is a card, framed picture, pillow, or decorative stitching on a garment, the smile and admiration that appears on the face of the recipient is so special. It feels good to make someone happy or to express your gratitude for someone with a one of a kind gift.
Keeping An Age Old Art Alive
The tradition of handmade needlework dates back to ancient civilization. In the age of technology, I feel that I am contributing to keeping an art form alive. It is rewarding to create heirlooms for future generations to treasure.
© 2015 Anne Cole. All Rights Reserved.
Join our e-mail list and receive our free PDF pattern download. Just complete our subscription form. AC Needlework will not share your email information.
Also visit our
Share: