My shop is on vacation.
I invite you to take a few minutes to explore the blog.
Try a free pattern!
A New Holiday Design - Red Poinsettia Star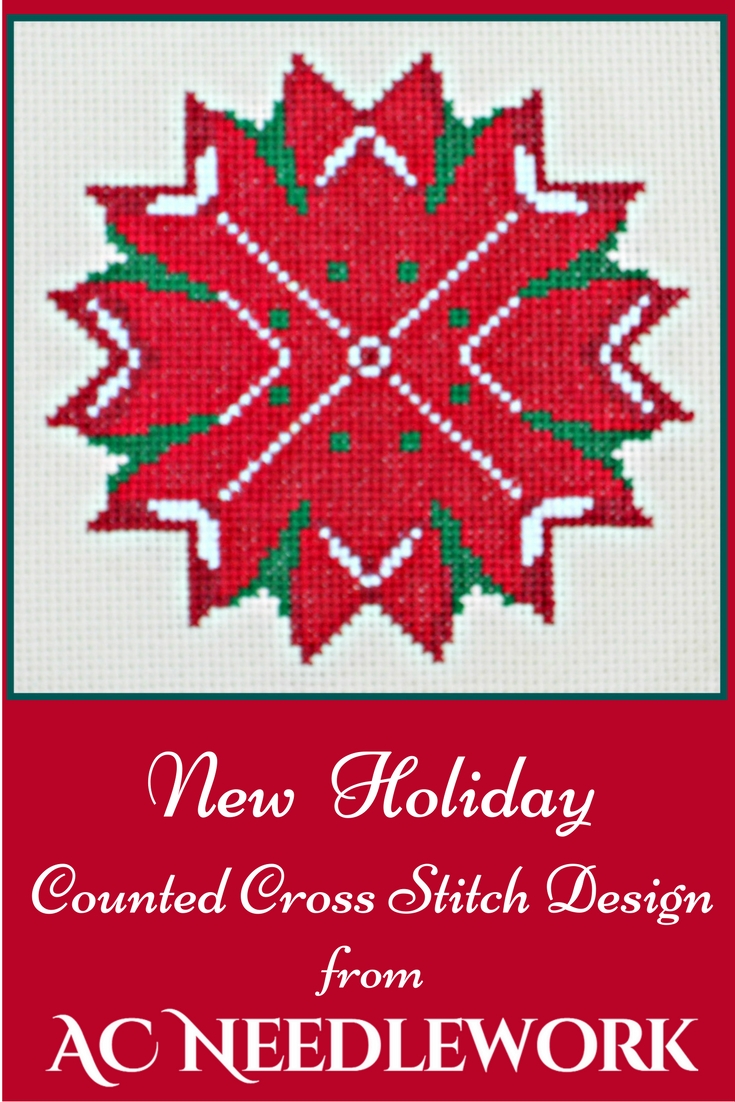 Do you love poinsettias? I do! Christmas is not complete without them. My new cross stitch design, Red Poinsettia Star, was inspired by a red poinsettia accented with touches of white and, of course, green leaves. Keep reading to get more details.
The finished design is 4" x 4" when stitched on 16 count Aida (64 x 64 stitches). It uses 4 colors of DMC floss and only uses whole stitches. The pattern packet includes:
One cover sheet with a color photograph of the finished design
One 1 page 8.5x11 color cross stitch chart
One 1 page 8.5x11 black and white cross stitch chart; both charts include color and stitch symbols
One pattern information sheet which includes a list of symbols, identification numbers and names of DMC floss used. Floss list is designed as an easy to use shopping list.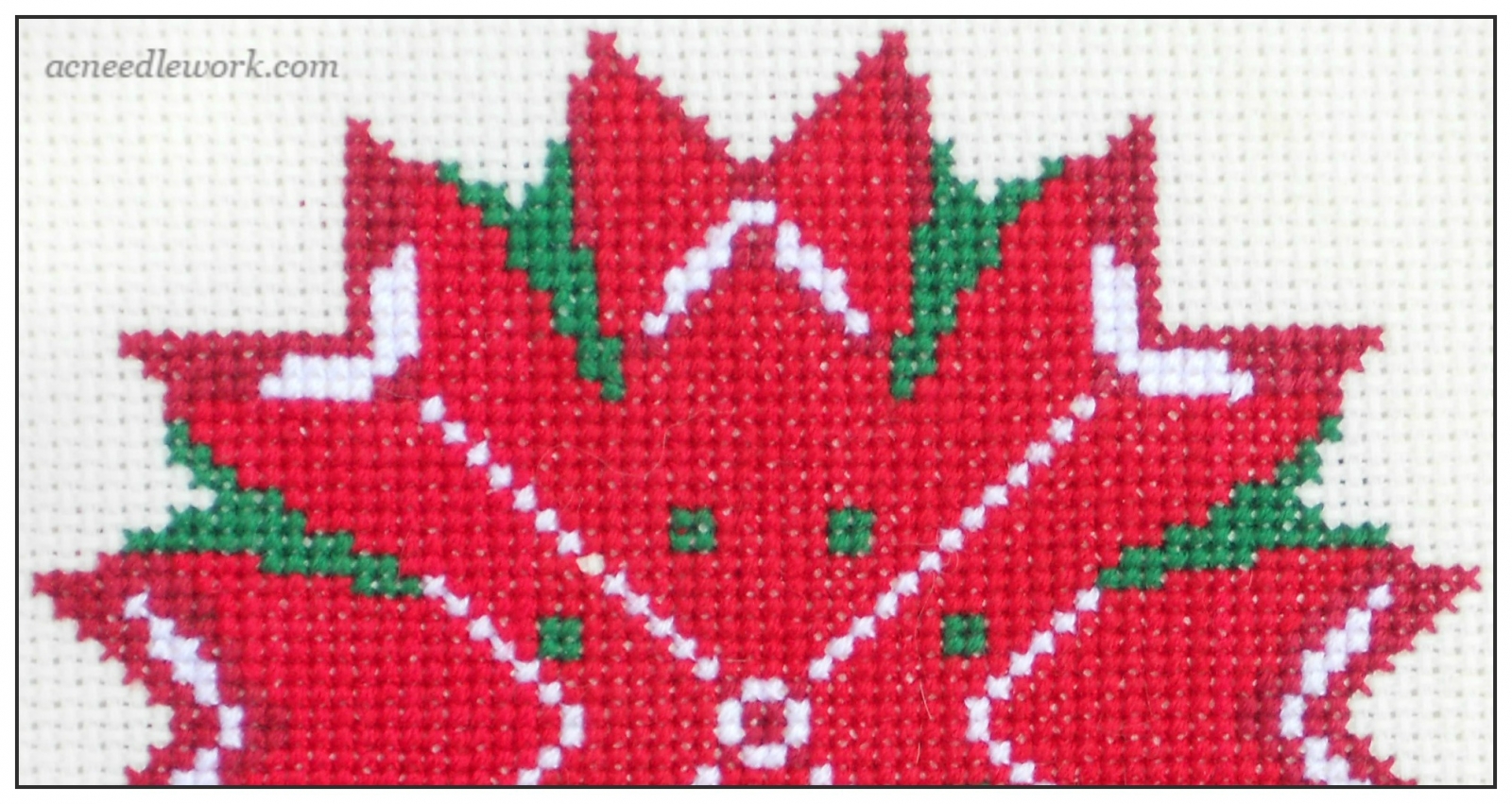 The Red Poinsettia Star is easy to stitch and can be finished in several evenings. If you can't devote longer blocks of time, this project is small and simple enough to carry with you to work on when you can grab a few minutes to stitch during your day.
You still have plenty of time to stitch this piece for the holidays. It will make a lovely card or framed gift for someone.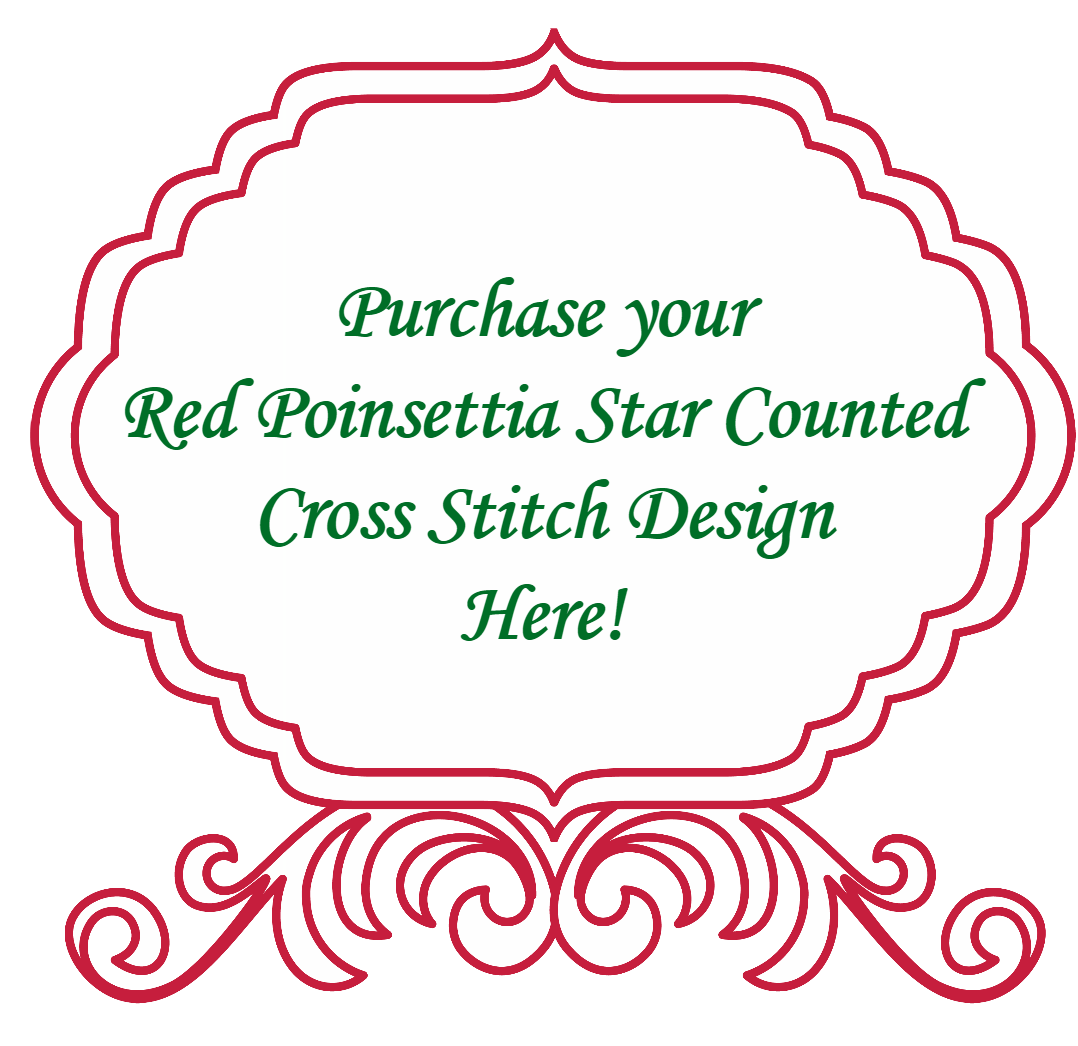 © 2016 Anne Cole. All Rights Reserved.
What are you stitching for the holidays?
Share your WIP's on Facebook!
Subscribe to our email list. Get tips, announcements, updates and a free design.
Follow AC Needlework on:
Facebook (Won't you like our page?)
Also visit our
Share with Others: