My shop is on vacation.
I invite you to take a few minutes to explore the blog.
Try a free pattern!
Cross Stitching A Rail Fence Quilt Block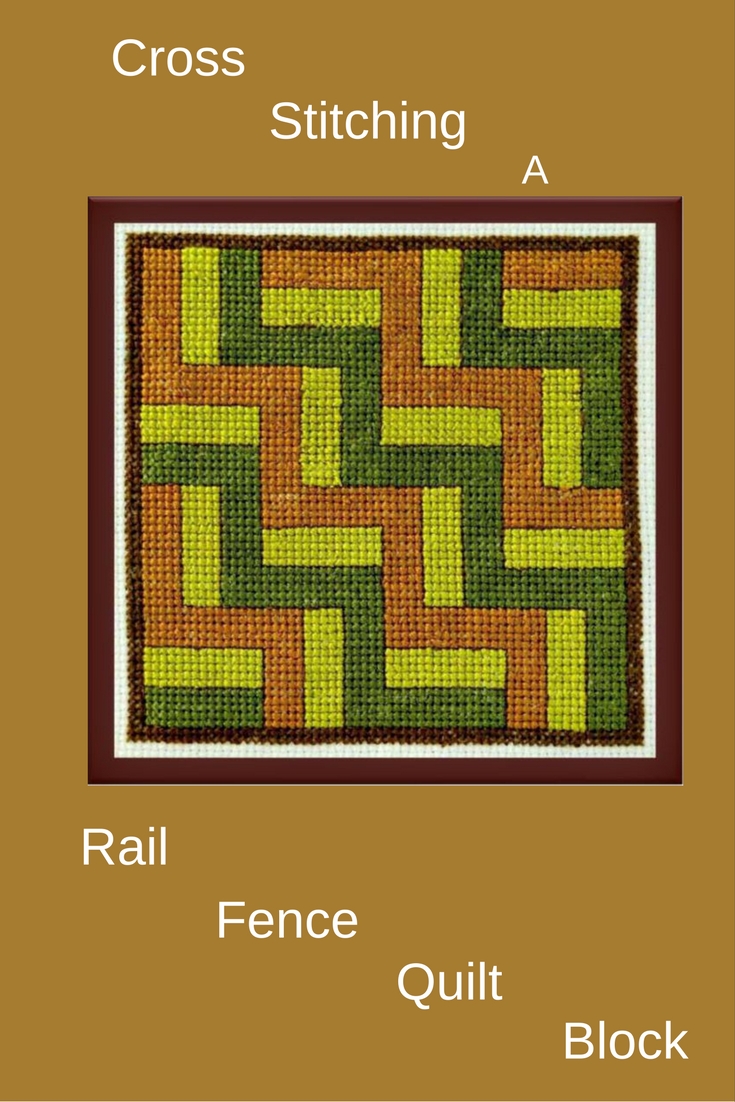 The zig and zag of a rail fence is the inspiration for a popular 19th century quilt design known as the Rail Fence Quilt Block. Not a quilter? That's ok! Why not bring this eye tricking design into your cross stitch repertoire? Keep reading to see how.
Some History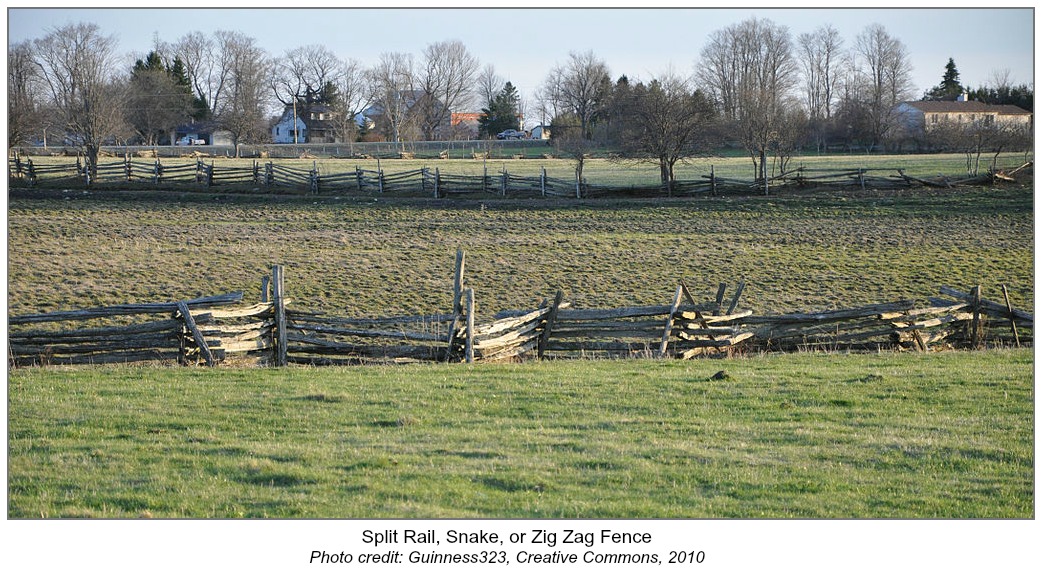 Whether you call it a split snake rail, zig zag, worm fencing or Shenandoah stack rail fence, the rail fence was popular in agricultural America. When farmers needed to fence in their grazing animals, the abundant supplies of timber and ease of construction and maintenance, made this style of fencing popular in the 1800's.
(Sources - http://www.wvsr.com/snake.htm , http://www.qualityhorsefence.com/snake-fence.html )
Mimicking the zig zag of the rail fences around them, the Rail Fence Quilt Block was born. Quilters loved the design because it was easy and used every scrap of fabric left over from other sewing projects. The quilt design is basically made up of strips of cloth sewn together and then cut into blocks. The zig-zag of the quilt design is created by the number of strips the quilter sews together (2, 3, or 4) and the direction the blocks are sewn together. Look at any of these rail fence quilts and you can think you are going cross-eyed. I find it a lot of fun to see all sorts of geometric shapes in this quilt design. See what I mean by checking out these two websites -
http://quiltersdiary.com/rail-fence-quilt-patterns/, http://www.sewwequilt.com/2011/01/humble-rail-fence-quilt.html .
Not A Quilter But Like The Design?
Even though I come from a family of talented quilters, quilting never appealed to me. I would rather cross stitch. However, I still love the colors, shapes and art of quilting. As a result, I adapted this wonderful rail fence quilt pattern into a cross stitch design for you. Here are some pattern details and photos of the finished design. Enjoy!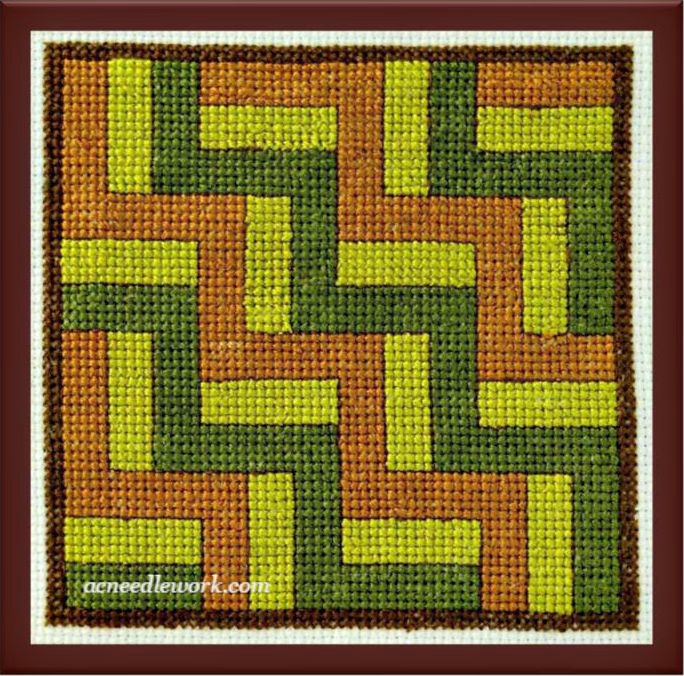 Rail Fence Quilt Block Counted Cross Stitch Design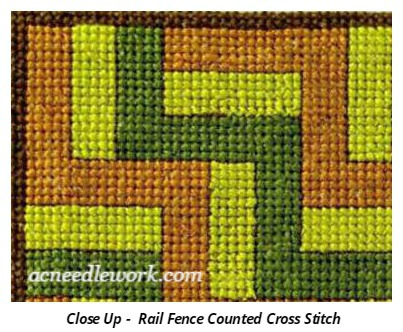 If you look closely, you can see that I used the 3 layer approach in my blocks. If you like, you can actually stitch the piece in blocks.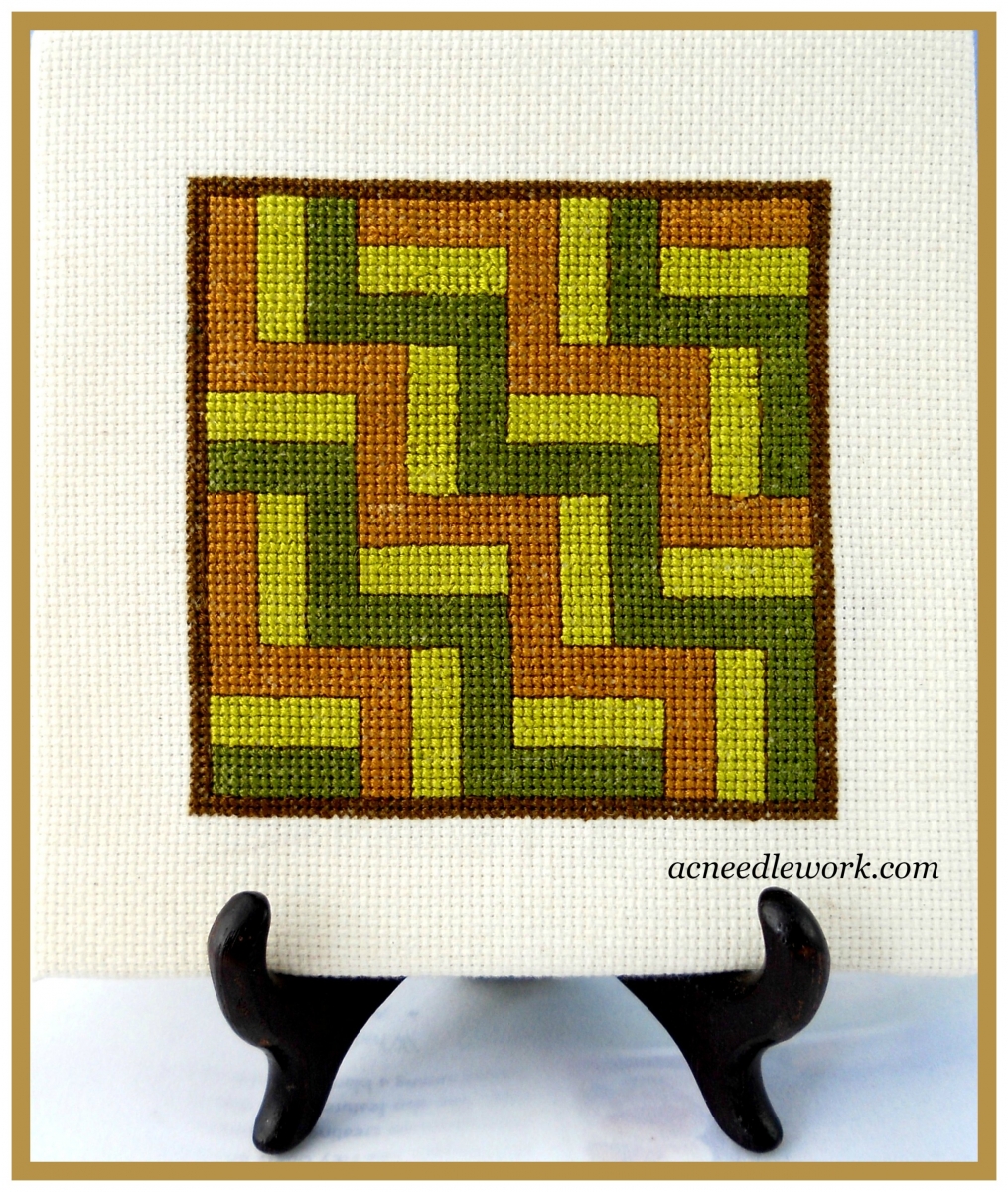 Design Details
Stitch Count
64w x 64h
Finished Size
4.00" x 4.00"
10.16cm x 10.16cm
16 count Aida fabric
Colors - 4
I used fall colors when I created this design. Yet, just like the quilters who came before us, this pattern is perfect for using up your floss stash. Personalize the design with your own color combinations!
Here are several other quilt block counted cross stitch designs you may enjoy. See AC Needlework's Quilt Block Collection.
© 2016 Anne Cole. All Rights Reserved
Subscribe to our email list. Get tips, announcements, updates and a free design.
Follow AC Needlework on:
Facebook (Won't you like our page?)
Also visit our