My shop is on vacation.
I invite you to take a few minutes to explore the blog.
Try a free pattern!
New Snowflake At AC Needlework and It's Free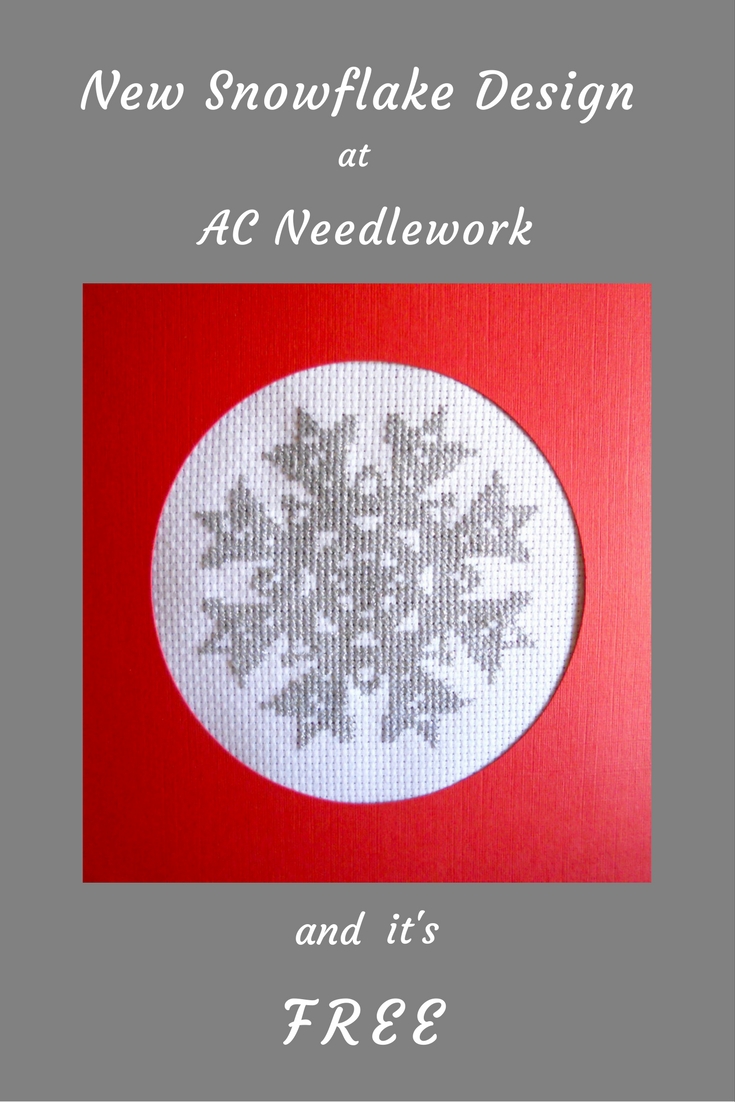 If you love snow, this is a perfect counted cross stitch design for you – and it's FREE! Keep reading for more details about the Silver Snowflake Cross Stitch Design from AC Needlework.
About the Silver Snowflake Design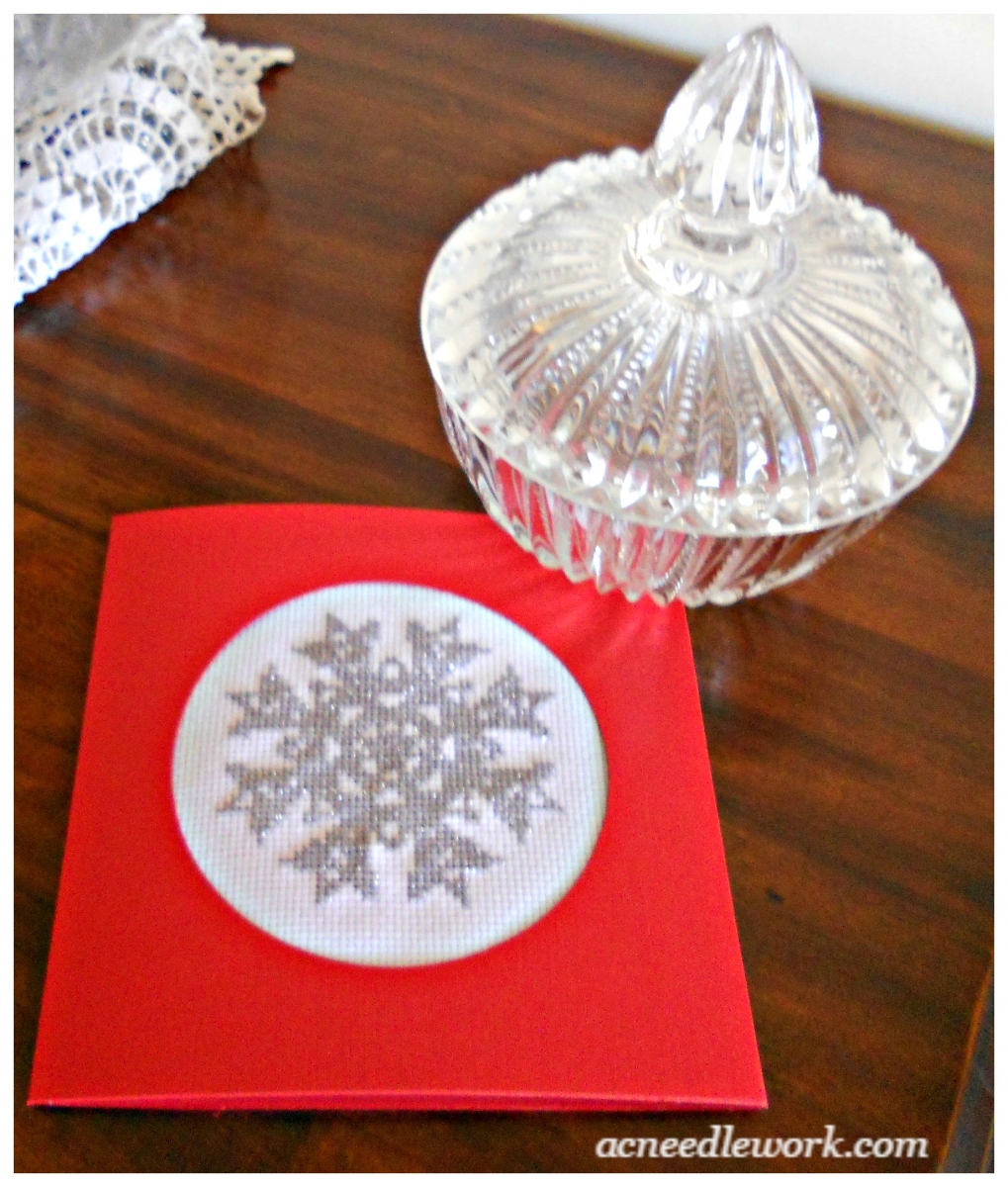 This snowflake is perfect for a greeting card. It doesn't take long to stitch. I stitched the model in about eight hours, so it could be finished over a weekend or in several evenings. Since the project only uses 1 skein of floss and 1 spool of blending filament, pack the project in a zip lock bag and carry it around in a book bag or handbag. When you have wait time somewhere or even while you travel, stitch on the snowflake.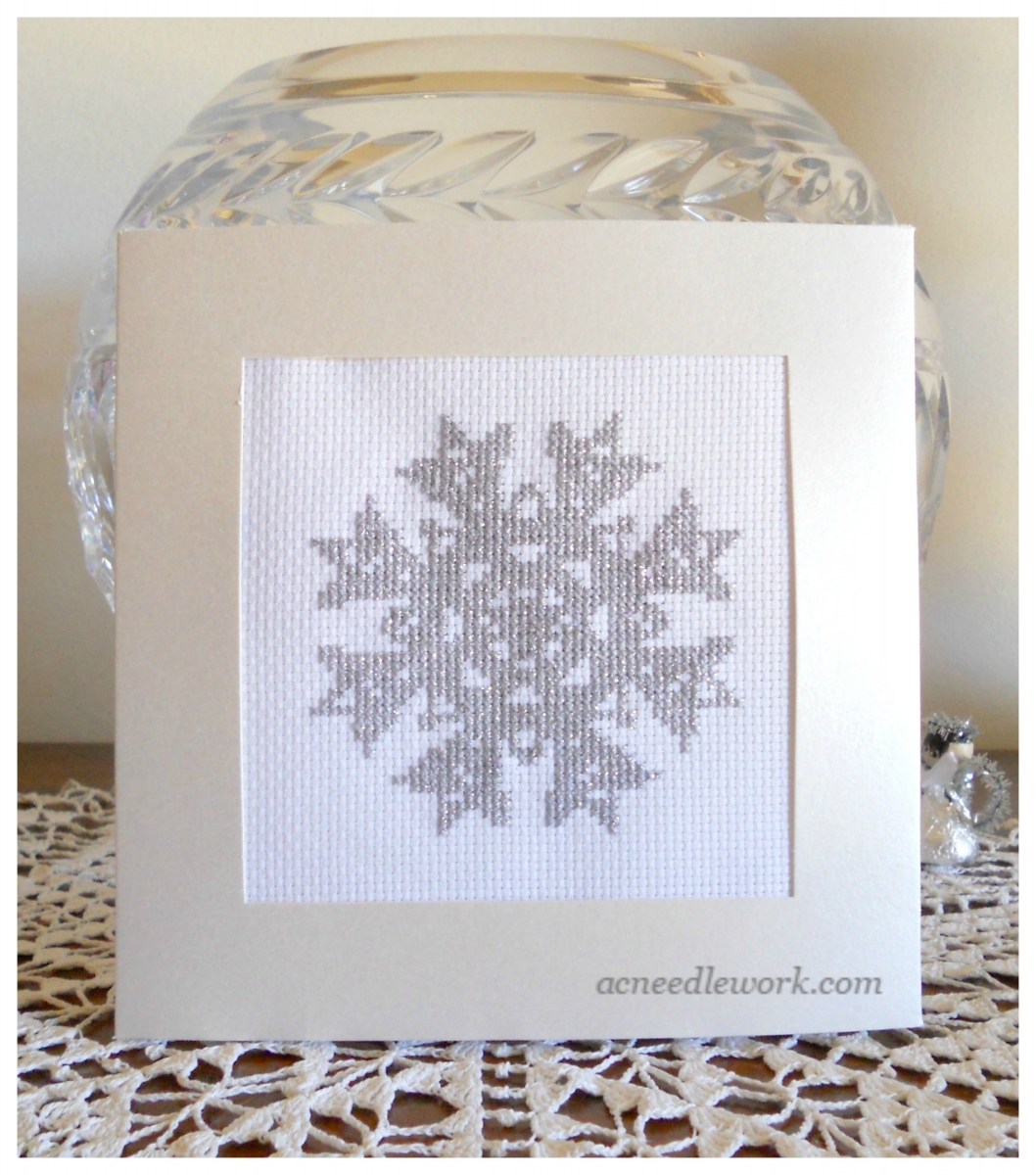 Design Details
Stitch Count – 48 x 48
Finished Size – 3" x 3" (7.62cm x 7.62cm); 16 count Aida
Colors - 1
Fibers - DMC cotton floss; Kreinik blending filament
You will use 1 strand of floss and 1 strand of blending filament
Never used blending filament before? Read these tips before using it.
TIP: Keep the filament short (4 or 5 inches in length) and use one strand of filament with one strand of cotton floss. This will help prevent the filament from breaking or raveling as you stitch.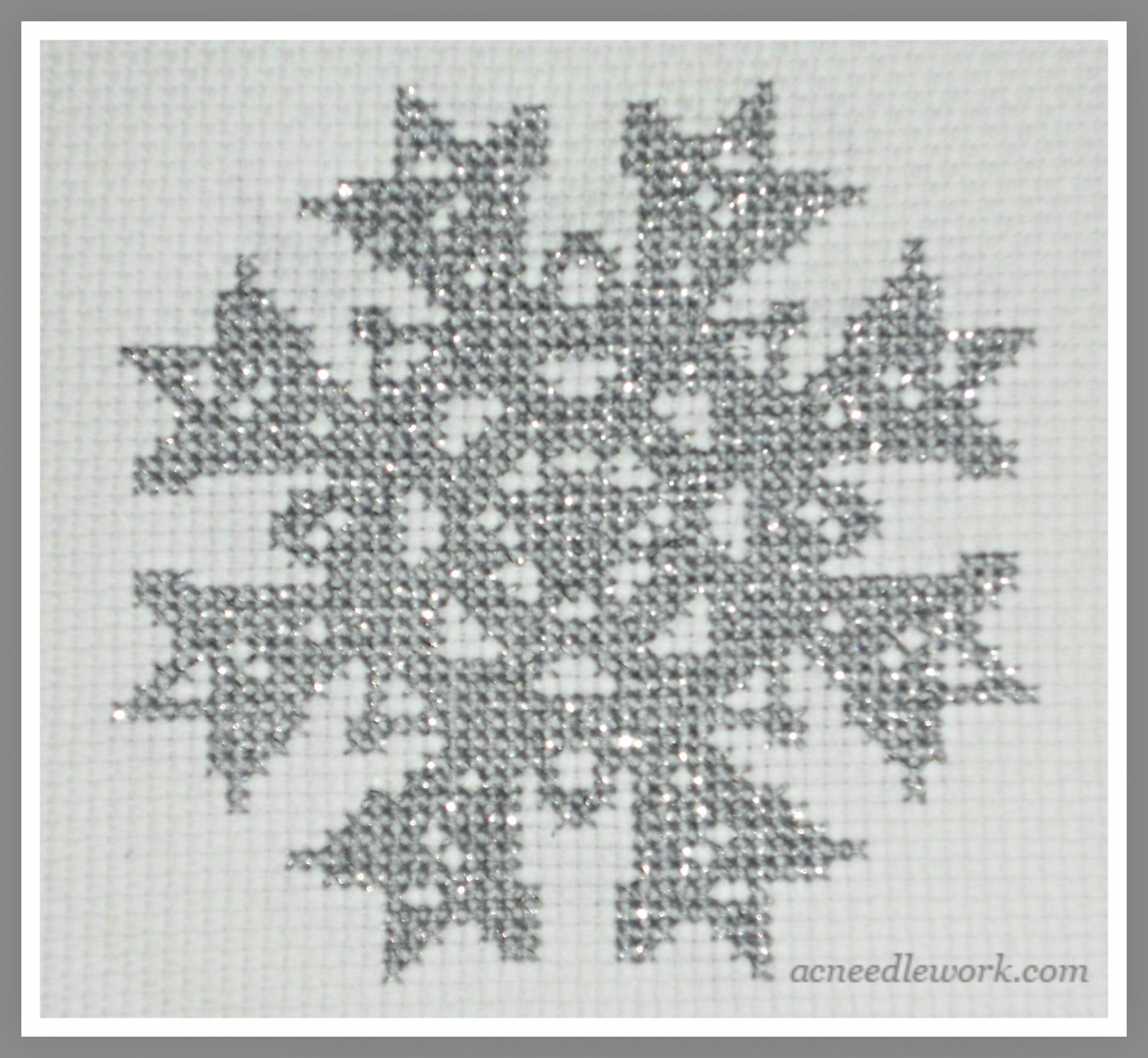 The blending filament really makes the snowflake sparkle.
You will download a full PDF pattern packet which includes:
One cover sheet with a color photograph of the finished design

One 2 page 8.5x11 color cross stitch chart

One 2 page 8.5x11 black and white cross stitch chart

Both charts include color and stitch symbols

One pattern information sheet which includes a list of symbols, identification numbers and names of DMC floss used. Floss list is designed as an easy to use shopping list.
Finish the piece by mounting it in a card.

I mounted my finished piece in an aperture card from. A variety of cards are available on Etsy. Precut cards like these are so easy to use. I have tried cutting my own aperture cards but I don't have much success in getting a professional look.
Get Your FREE Pattern
Now that you have the details for the Silver Snowflake design, visit the AC Needlework Free Pattern Gallery and instantly download this pattern packet. I hope you will enjoy stitching this design.
© 2023 Post revised for accuracy. First posted in 2016 . Anne Cole. All Rights Reserved.

Follow AC Needlework on:
Facebook (Won't you like our page?)
Share this post with someone: