My shop is on vacation.
I invite you to take a few minutes to explore the blog.
Try a free pattern!
Have You Tried Zenbroidery Yet?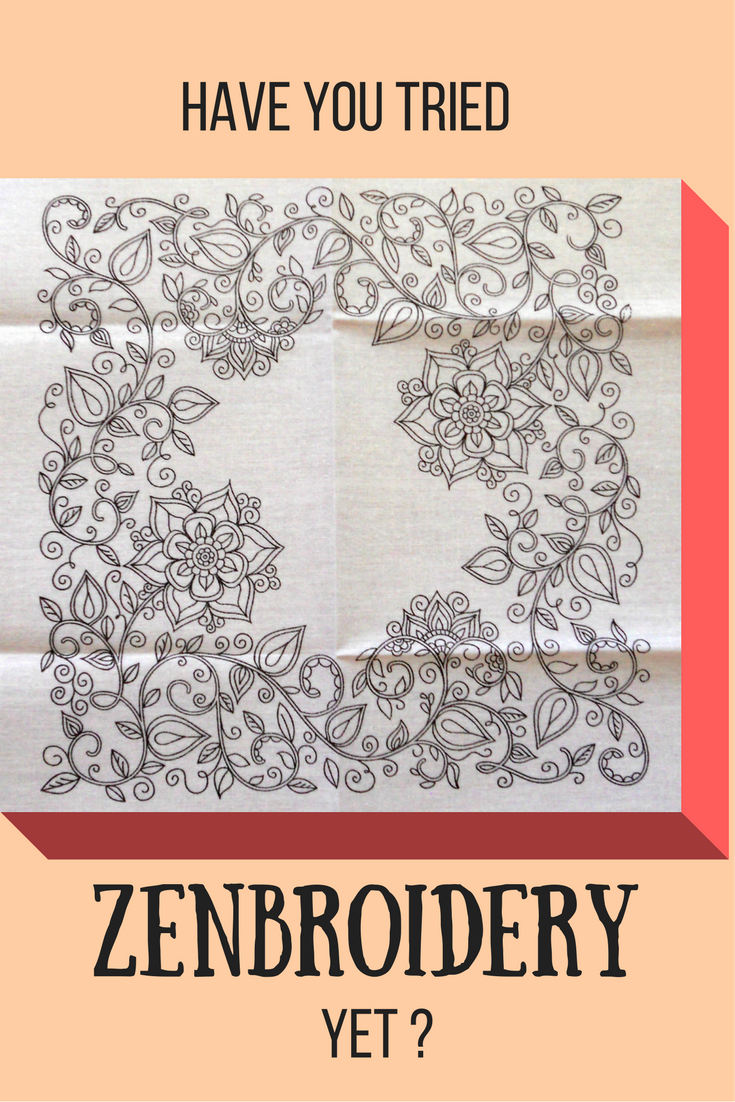 Have you tried zenbroidery? It looks like fun, especially if you want to take a break from counted thread projects, want to learn traditional embroidery or are in the mood for a mixed media approach to stitching. So, join me in exploring zenbroidery!
What is Zenbroidery?
Zenbroidery ™ is a craft that emerged from the adult coloring book craze. Coloring book type designs are stamped on a piece of fabric which you fill in with thread. Since there are no "rules" for zenbroidery, you can use any type of embroidery stitches you like. Use cord, beads, sequins, even fabric paint or dyes to "color" your design.
I first discovered zenbroidery in a Blitzy Crafts video recently posted on Facebook. Later while browsing through coloring books in a craft store, I discovered a Zenbroidery™ kit by Design Works™. It was under $ 6, so I bought it.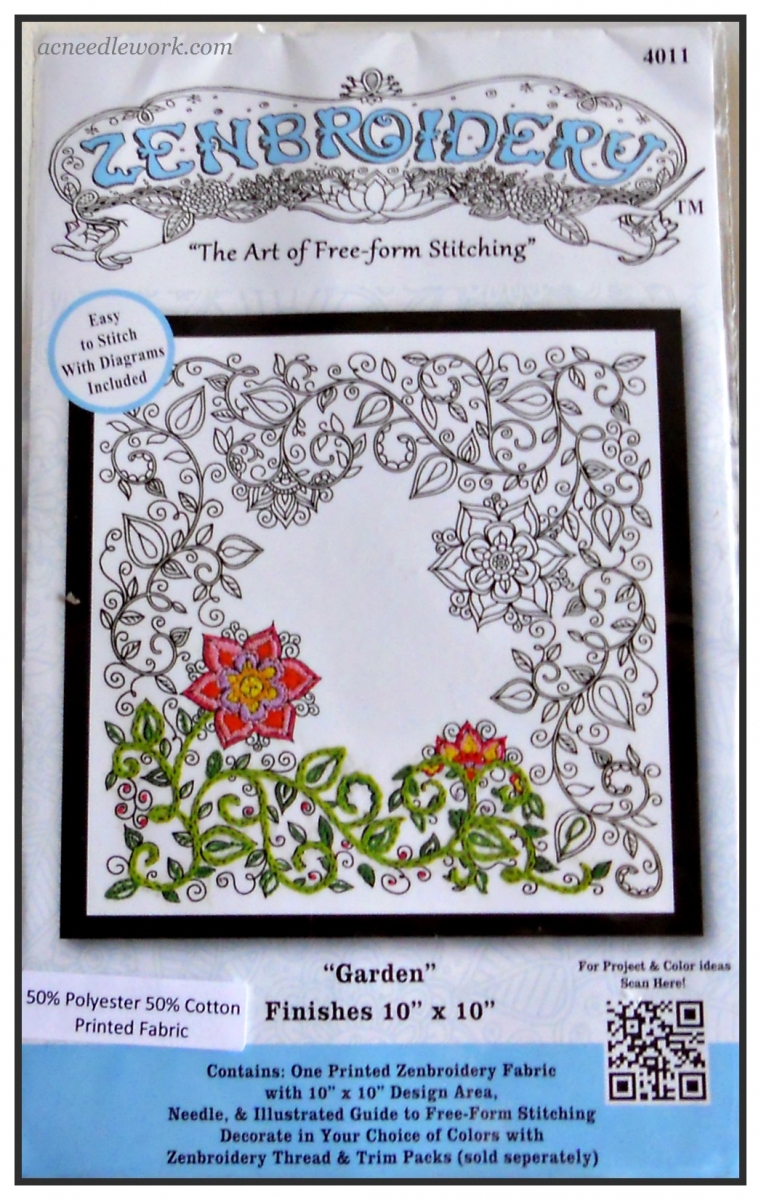 Kit Content
The kit includes everything to get you started (including an embroidery needle) except for your floss or any other embellishments you may want to use.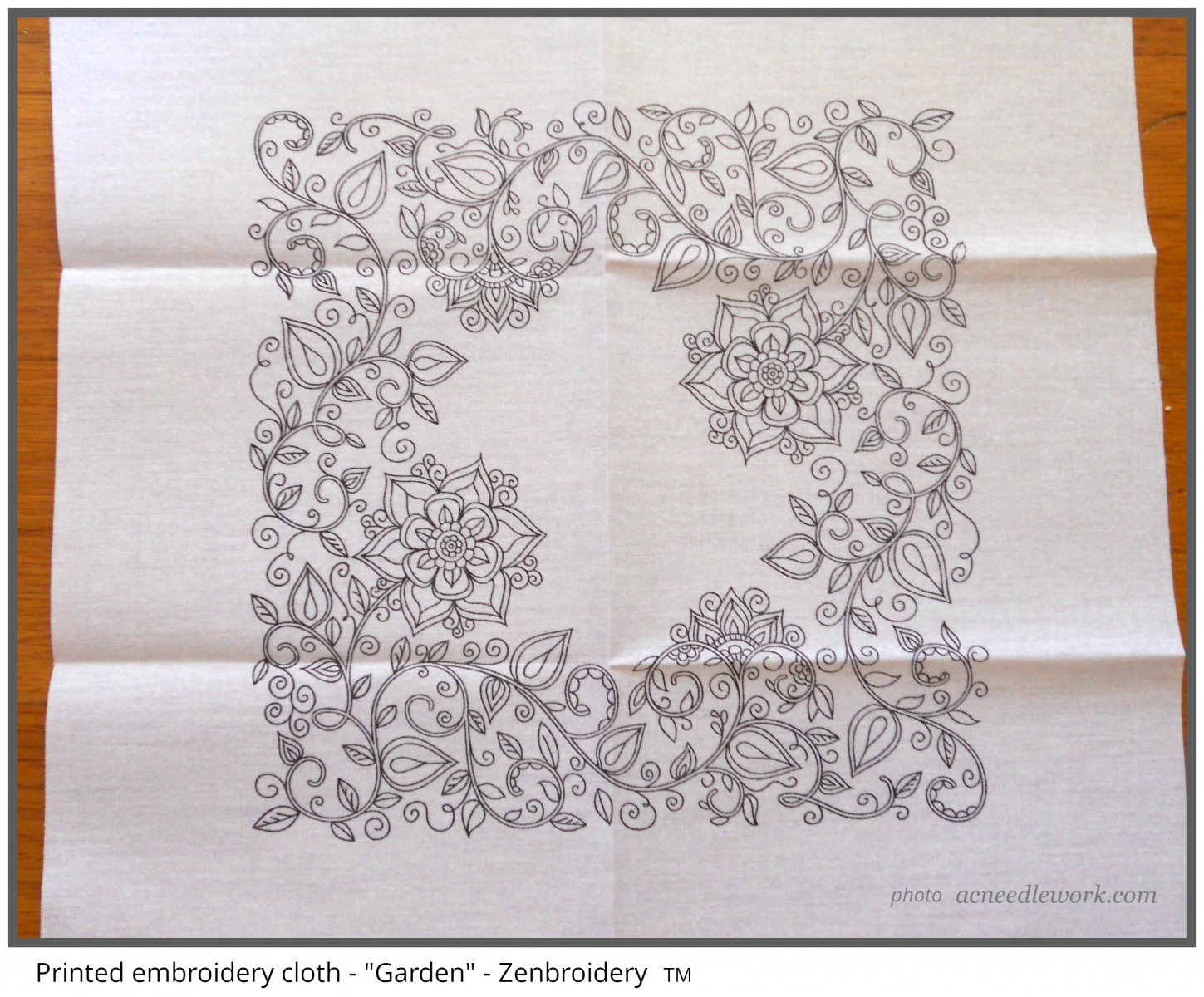 This is the printed embroidery piece. I bought the "Garden" design. It finishes 10" x 10". The fabric is a 50% polyester/50% cotton blend. The design is printed clearly on the fabric.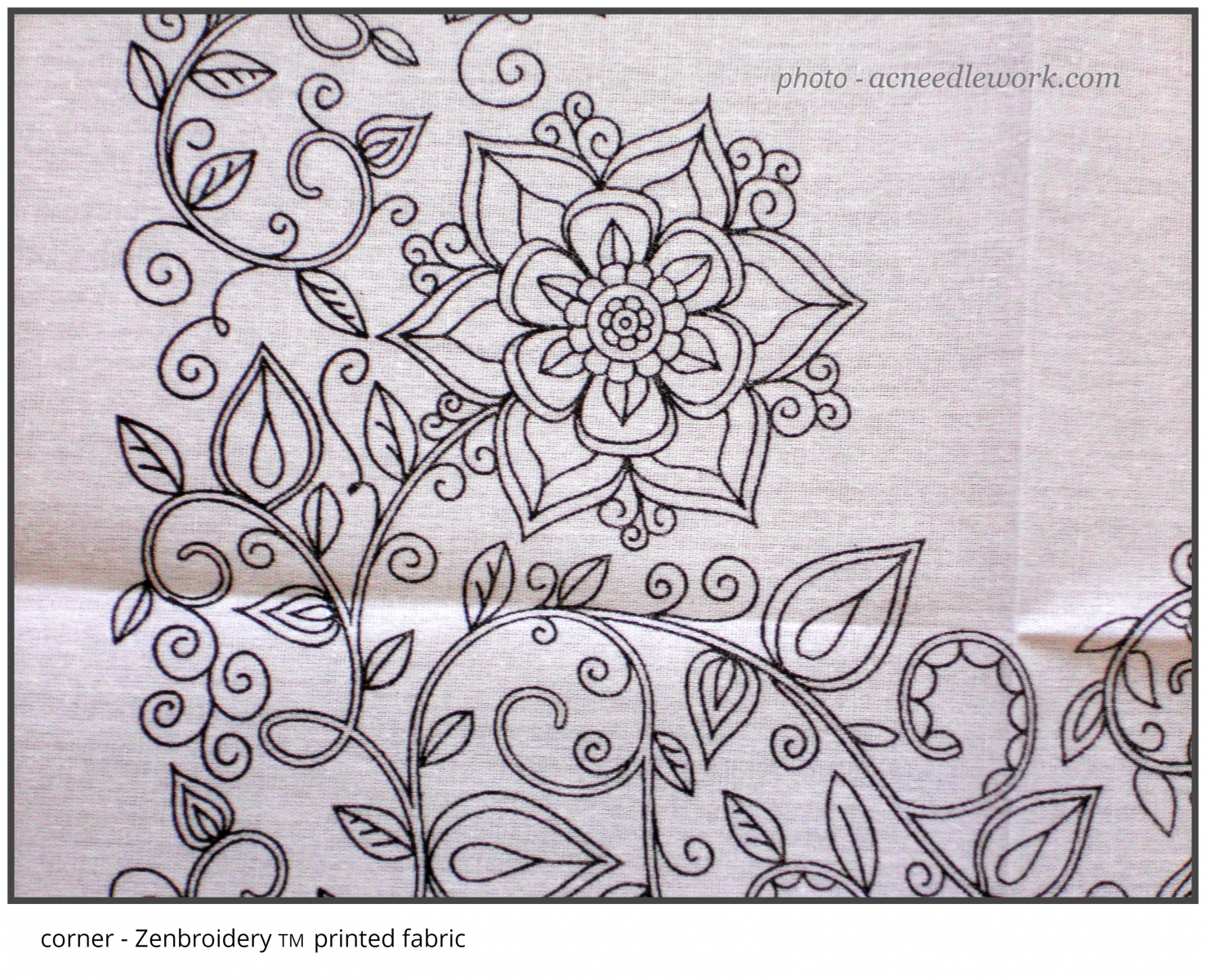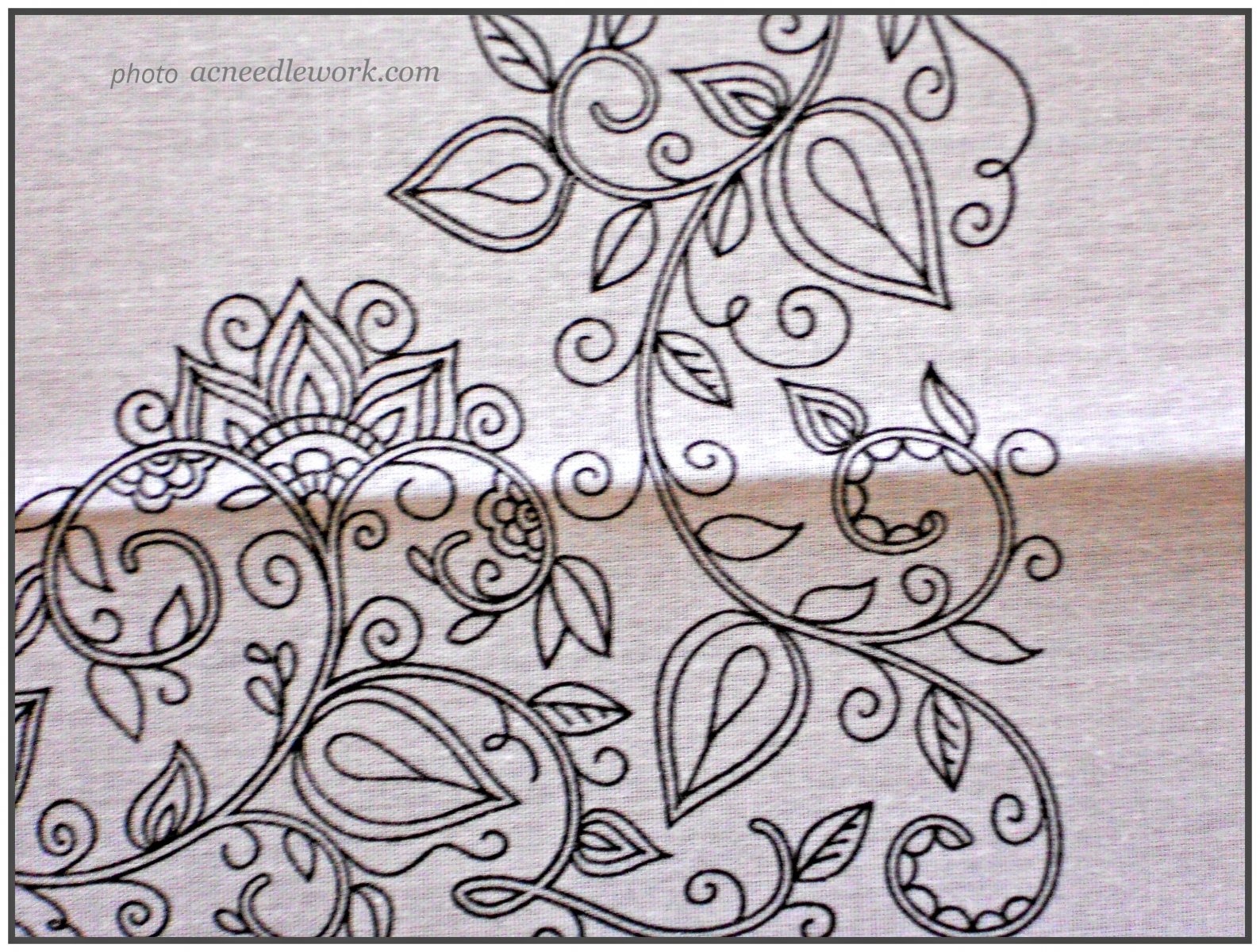 Design Works also offers accessory packs which include skeins of floss, sequins, beads, needles and an instructional sheet.
The kit also includes an instruction sheet of basic kinds of embroidery stitches. If you are a beginner or need a refresher, this is very useful. Design Works™ also has video tutorials on its website.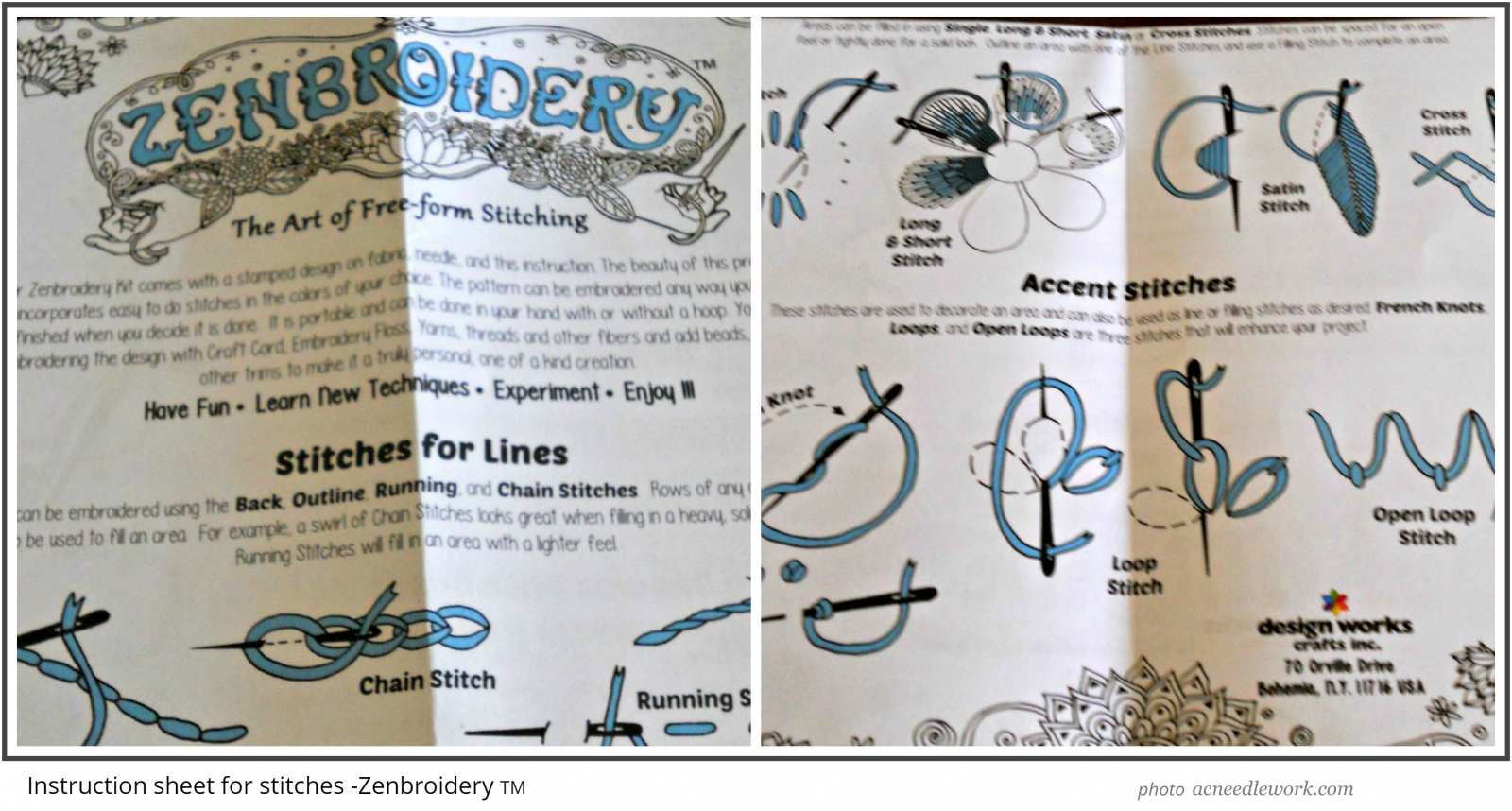 Want to Know More?
Here are just a few suggestions for more information. You will find many more sites and You Tube videos on-line.
Design Works ™ - creators of the Zenbroidery kit in this post; find videos & their collection of zenbroidery designs.
Design Works also offers accessory packs which include skeins of floss, sequins, beads, needles and an instructional sheet.
https://www.herrschners.com/category/collections/zenbroidery.do
http://www.marymaxim.com/zenbroidery-garden-embroidery-kit.html
http://www.past-impressions.co.uk/blog/zenbroidery/guide-to-zenbroidery/
Note: (I have no affiliation with any company/store selling zenbroidery products and am not receiving any compensation for this blog post.)
Well, this is quick overview of zenbroidery. It's simple to do and easy to pick up for a few minutes at a time. It is also a great way to use up your stash of embroidery floss. It may be just the craft for you!
© 2016 Anne Cole. All Rights Reserved
Related - AC Needlework Mandala Collection
Subscribe to our email list. Get tips, announcements, updates and a free design.
Download free patterns
Follow AC Needlework on:
Facebook (Won't you like our page?)
Won't you share with others you know who may be interested?