My shop is on vacation.
I invite you to take a few minutes to explore the blog.
Try a free pattern!
Free Counted Cross Stitch Designs from AC Needlework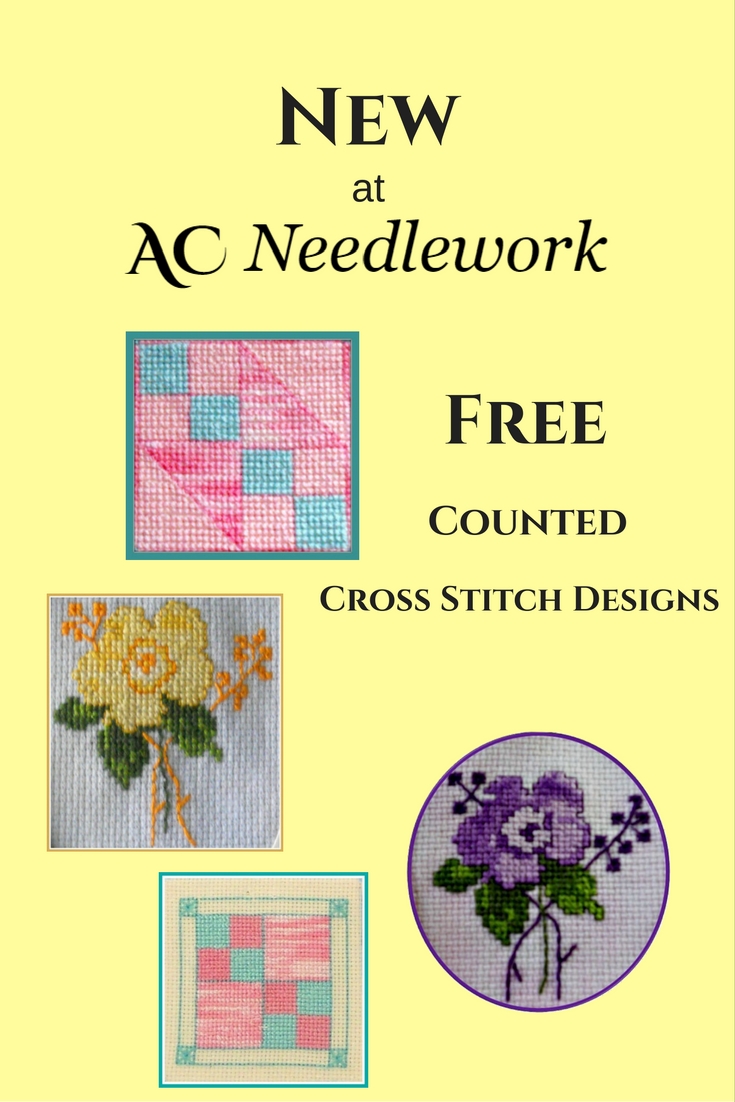 Free counted cross stitch patterns have come to AC Needlework!!
Keep reading for more information.
There is a new collection of counted cross stitch designs at AC Needlework. I know most stitchers like free patterns, so I have released 4 new designs that are free to download. They are all simple enough for stitchers of all abilities, quick to stitch and they make beautiful greeting cards.
Full Size Patterns
All patterns packets are full size. Each one includes:
One cover sheet with a color photograph of the finished design

One 3 page 8.5x11 color cross stitch chart

One 3 page 8.5x11 black and white cross stitch chart

Both charts include color and stitch symbols

1 pattern information sheet which includes a list of symbols, identification numbers and names of

DMC floss used. Floss list is designed as an easy to use shopping list.
Inaugural Patterns
Currently I am offering four patterns in the free collection.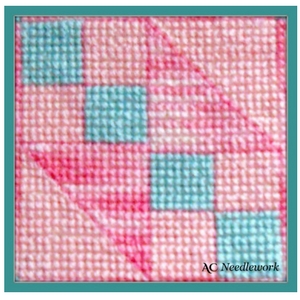 World's Fair Quilt Block Counted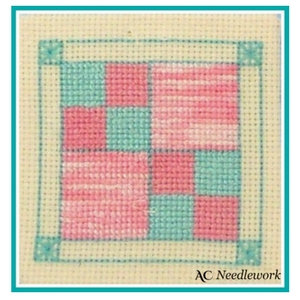 Four Patch in Pink and Turquoise
Quilt Block Counted Cross Stitch Pattern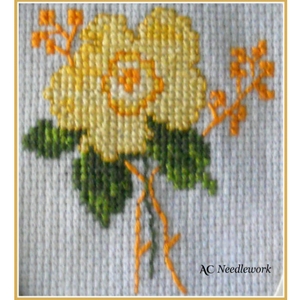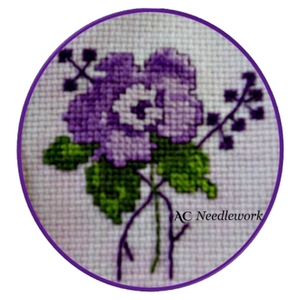 Get your free pattern(s) by going to the free pattern gallery. Click on the pattern(s) in the gallery, the pattern packet will download. Save it to your computer or print it out. You will need a PDF reader to get the pattern.
Have you stitched any of the designs from AC Needlework? Share them with all of us on the AC Needlework Facebook page. I would love to see your work!
© 2016 Anne Cole. All Rights Reserved
Subscribe to our email list. Get tips, announcements, updates and a free design.
Follow AC Needlework on:
Facebook (Won't you like our page?)
Also visit our