My shop is on vacation.
I invite you to take a few minutes to explore the blog.
Try a free pattern!
5 Practical Tips Every Stitcher Needs To Know - An Update On Floss Conditioner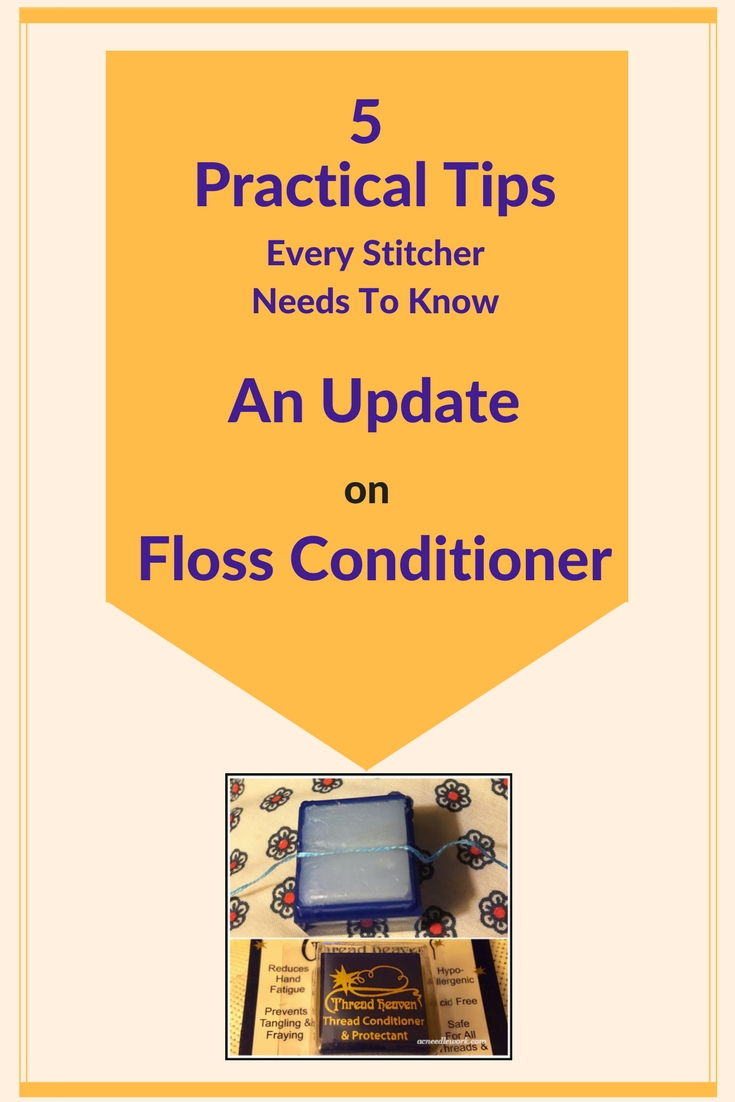 Do you use a thread conditioner when you cross stitch? I had never used one until I discovered a product called Thread Heaven in a catalog. At first, I was a bit skeptical that it would make a difference in my stitching, but it really did reduce the knotting and twisting of my floss. (You can read my initial review in a previous blog post, 5 Practical Tips Every Stitcher Needs to Know).
(Note: I do not receive any monetary reward for any products featured in this post. I am including them because I like them and actually use them!!)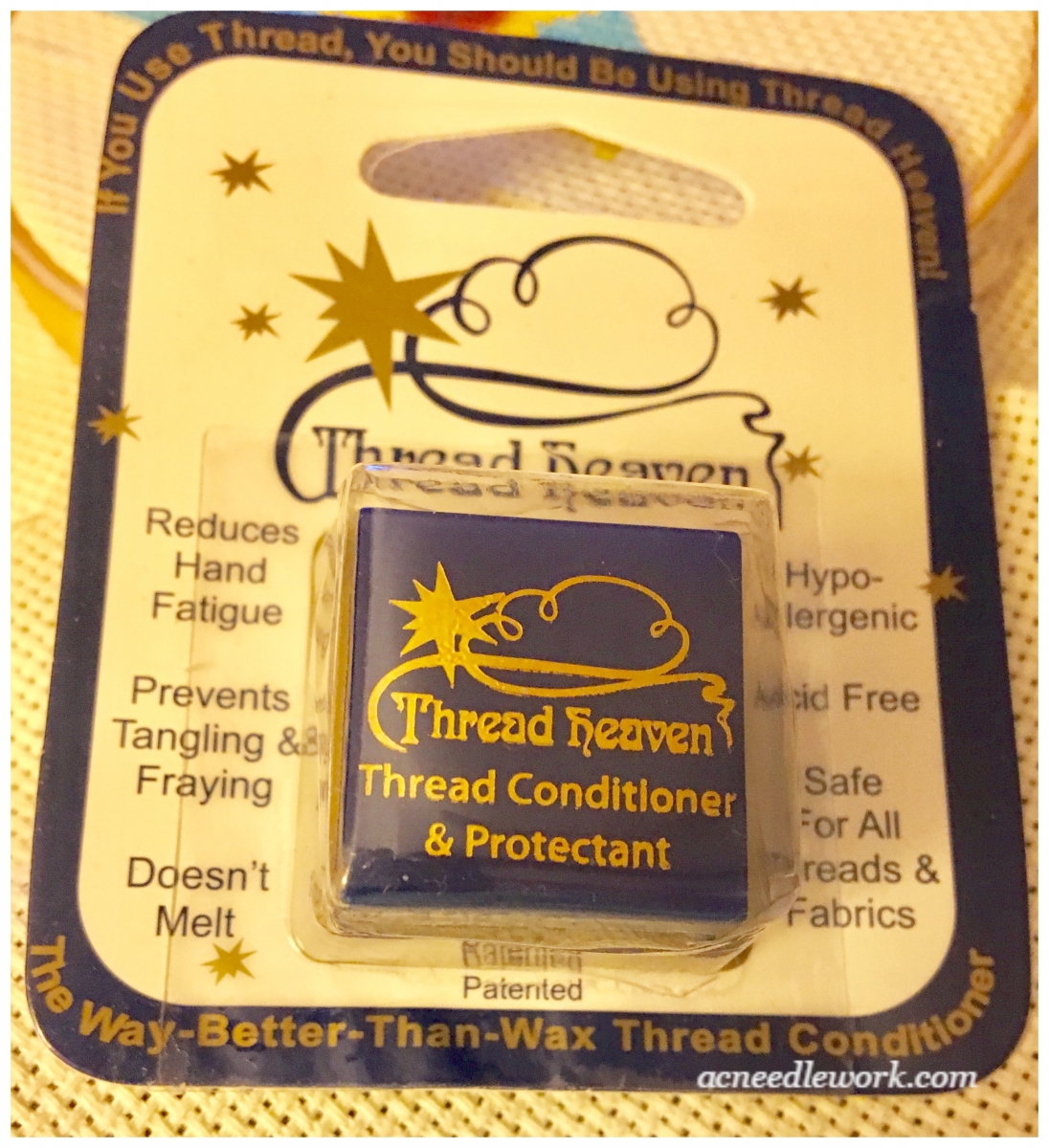 Just as I was "sold" on it, rumors began to abound in the stitching world that Thread Heaven would soon be no more! The rumors were true. In September, 2017 the company owners retired and Thread Heaven is no longer in production.

What to Do?
Buy the remaining Thread Heaven you might find at retail
I checked briefly on the internet and found it for sale but also found what I consider to be overpriced at this writing. (Prices ranged from $25.00 to $15.00 for one pack). So that is not an alternative for me.
Try bees wax
I have never used bees wax; therefore, I cannot share any personal experience with it. There are various brands available at local craft stores or on-line sewing and craft websites. The price range is affordable (from $2.00 to $4.00 per pack). I found mixed reviews. Some people found that it worked great for them but others complained about the wax crumbling and leaving a residue on the thread.
Try a conditioner similar to Thread Heaven.
I finally settled on a product called Thread Magic®. On the package you will see this version is for sewing machines but it also works for floss for hand needlework. It does come in a larger size but I found these small cubes easy to work with and they fit in my stitching bag. Price ranges are reasonable (between $7.00 to $15.00, depending on the size of the package). These photos will give you an idea of what it looks like.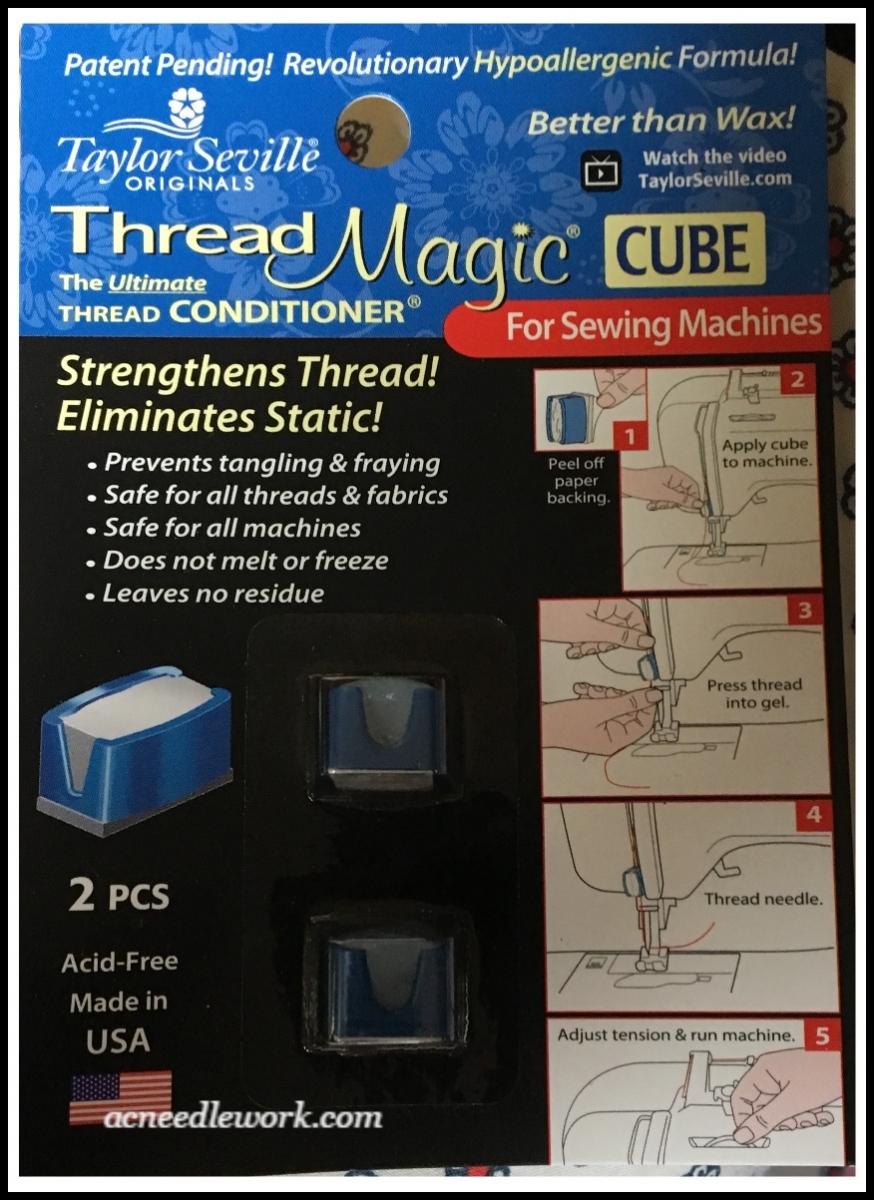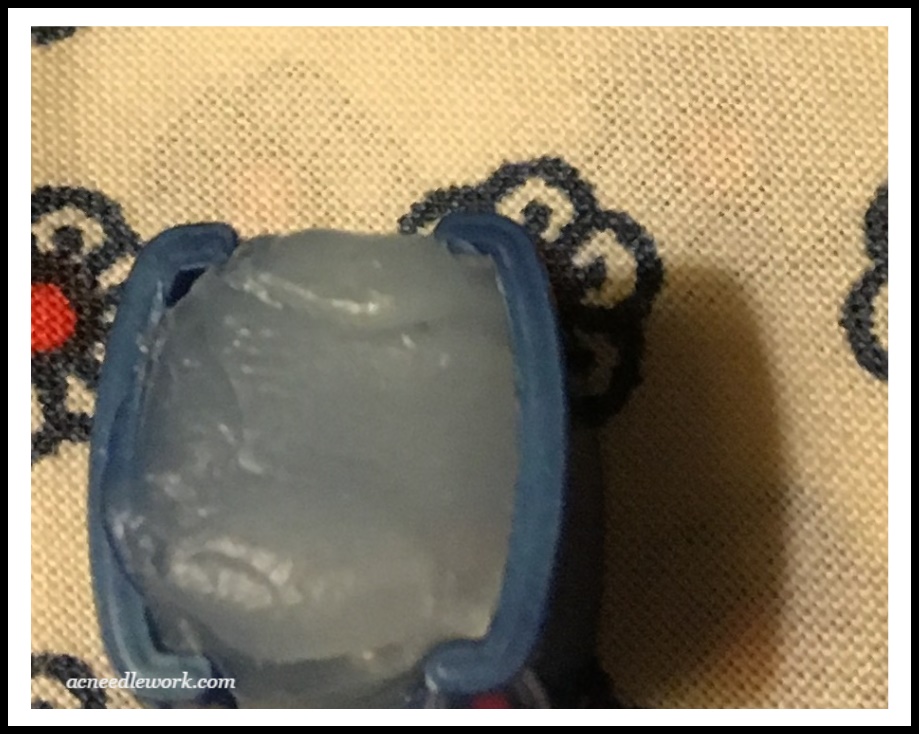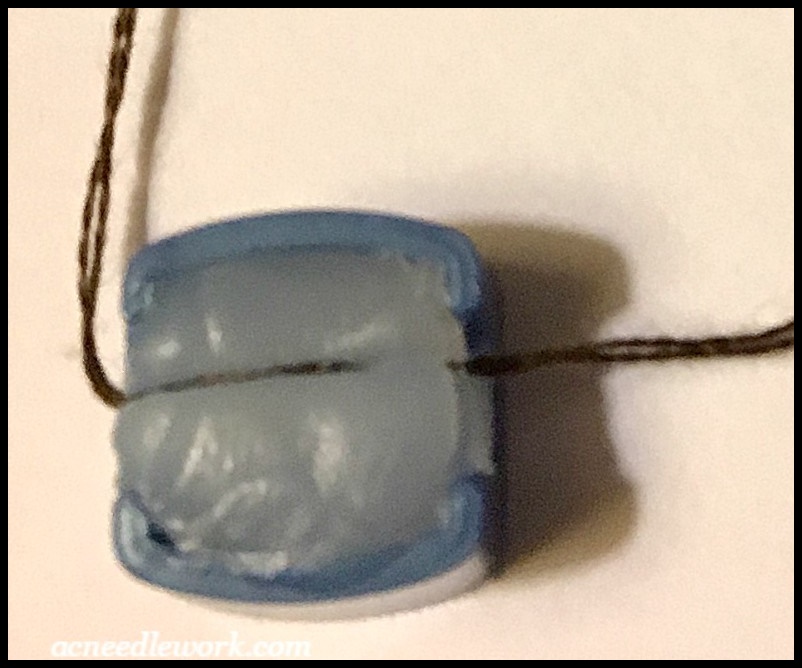 Thread Magic® out of the package Treating some floss

Treated Floss
I was pleased with this product. It felt similar to Thread Heaven. The application was easy. It left no residue on the floss. The floss did slide through my 16 count Aida smoothly and tangling was reduced.
(Note: I do not receive any monetary reward for reviewing any products featured in this post. I am including them because I like them and actually use them!!)
Thread conditioner is not a requirement for creating beautiful needlework. I stitched for many years without using any. I find the biggest advantage to using conditioner is that it reduces the twisting and tangling of my embroidery floss.
Whether you may be thinking of trying a floss conditioner or you are looking for a Thread Heaven replacement, I hope you will find this information useful!
© 2018 Anne Cole. All Rights Reserved.
Want more tips from AC Needlework? Check out these posts.
Ways to Keep in Touch

Social Media
Ways to Share