My shop is on vacation.
I invite you to take a few minutes to explore the blog.
Try a free pattern!
Blog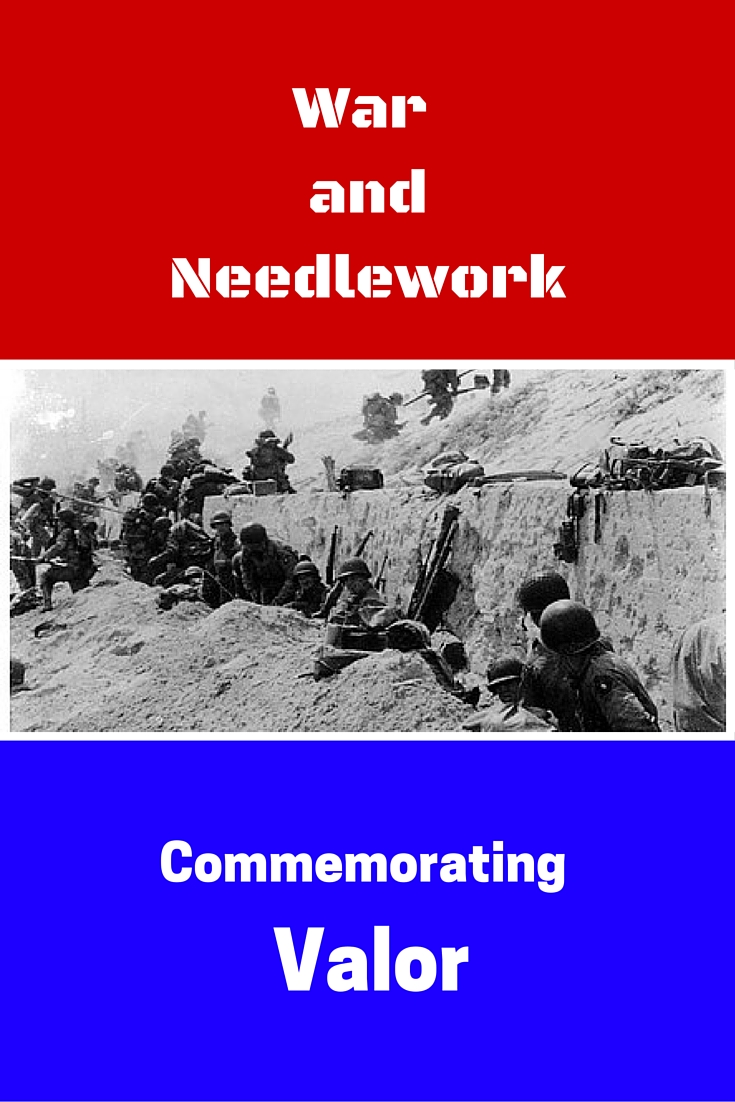 Blankets, quilts, socks, uniforms, flags - all are items sewn for warriors throughout the centuries. Whether made by hand or machine, many relatives (usually women) have stitched items for their loved one to take with them into battle. In addition to making necessities for war, needlework has also been used to tell stories about war. One of the most famous uses of needlework to tell a story of war is the Bayeux Tapestry. Consisting of eight sections of embroidery, the tapestry tells the story of how William of Normandy conquered England at the Battle of Hastings in 1066.