My shop is on vacation.
I invite you to take a few minutes to explore the blog.
Try a free pattern!
Cross Stitch Ideas for Your Valentine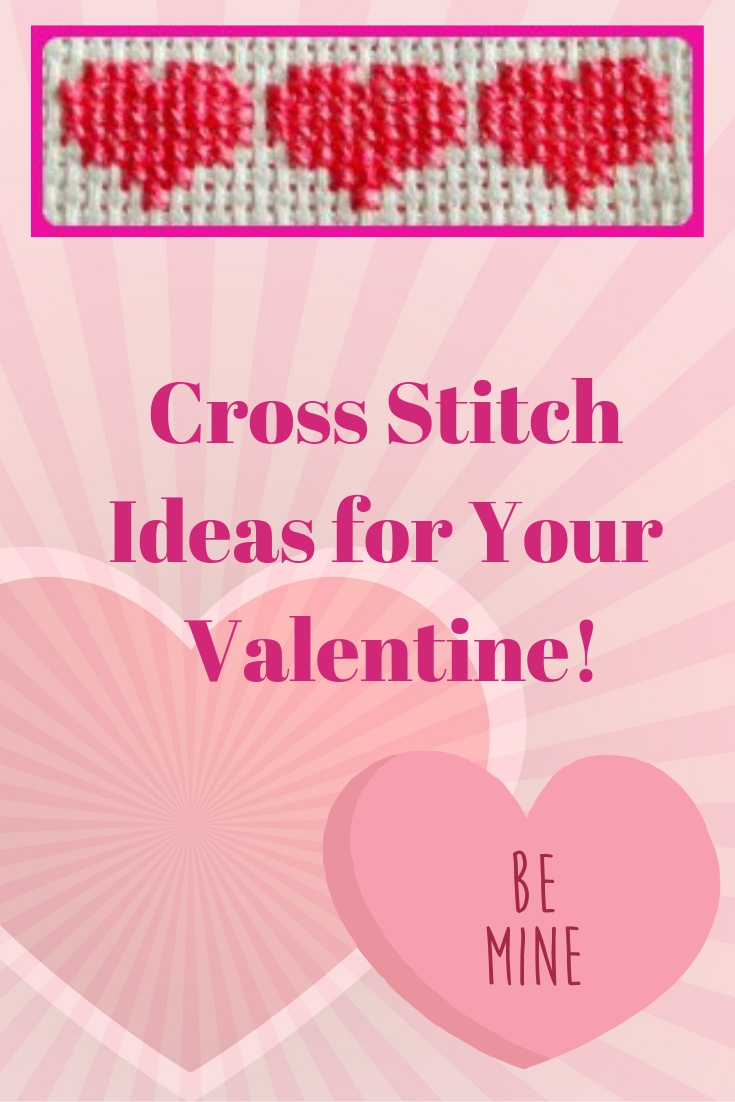 Note: Portions of this post appeared in an earlier blog post. Information has been updated.
Introduction
Looking for something to stitch for Valentine's Day? Here are some ideas I found while browsing the web. Two are patterns I tried myself and others included here looked like quick and easy patterns you could work up for that special day.
(Note: I do not receive any monetary reward for any products featured in this post. I am including them because I like them and actually use them!!)
Looking for Hearts?
Stitch as many hearts as you desire with Sew French Embroidery's Pink Ombre Hearts design. This pattern offers five rows of hearts in light to dark pink floss. You will also find a step by step tutorial with excellent photos to show you how to stitch the pattern. This design is suitable for beginners as well as experienced stitchers.
I didn't have time to stitch the entire piece, so I stitched one section and mounted it in a greeting card. It took me about two hours to stitch this section of the design.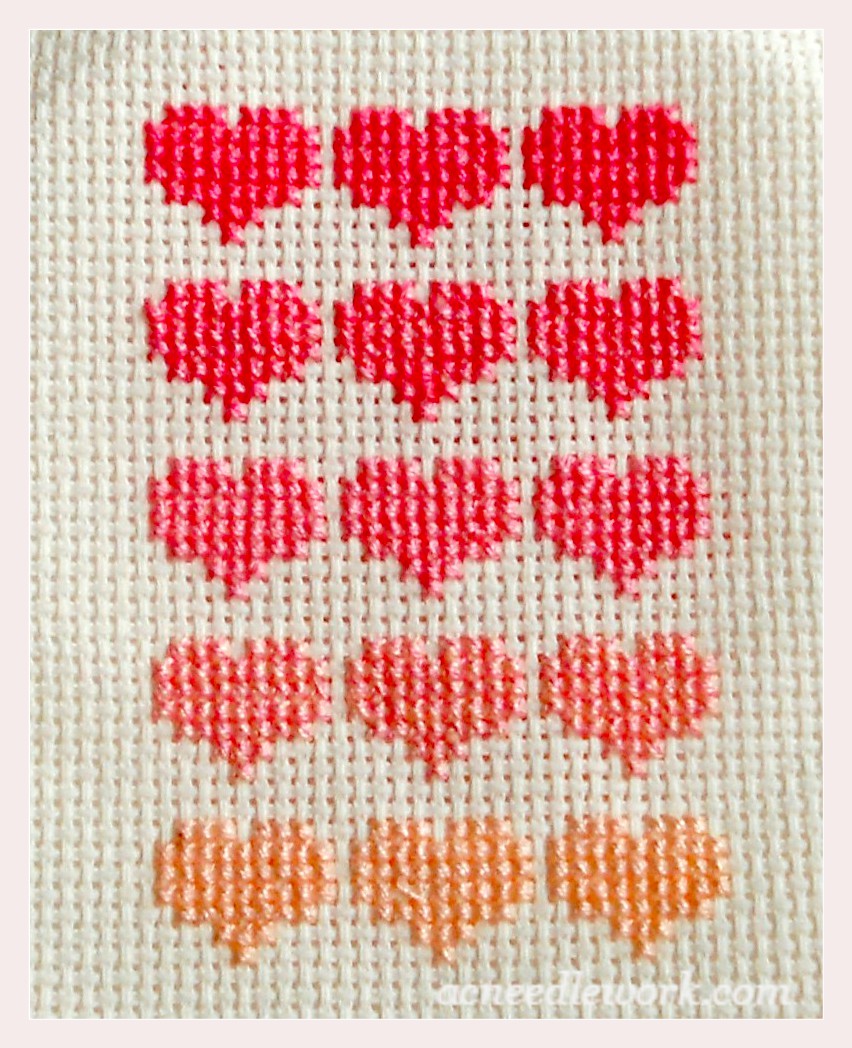 Pink Ombre Hearts by Sew French Embroidery
XOXO
Put a more modern twist on your Valentine wish by stitching XOXO from Storypiece. This design took about two hours to stitch. Instead of using two shades of pink, I used some variegated floss in shades of pink and blue.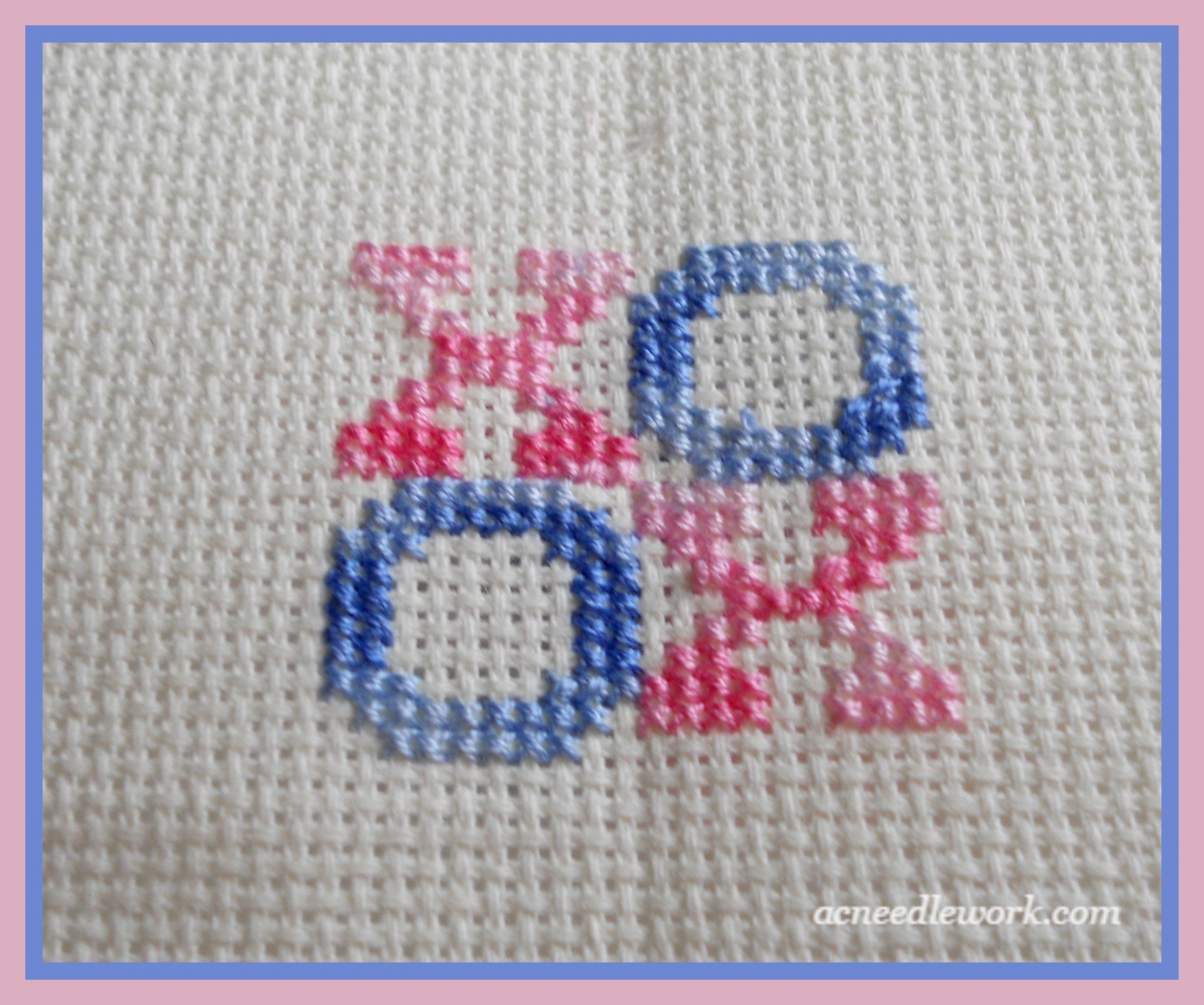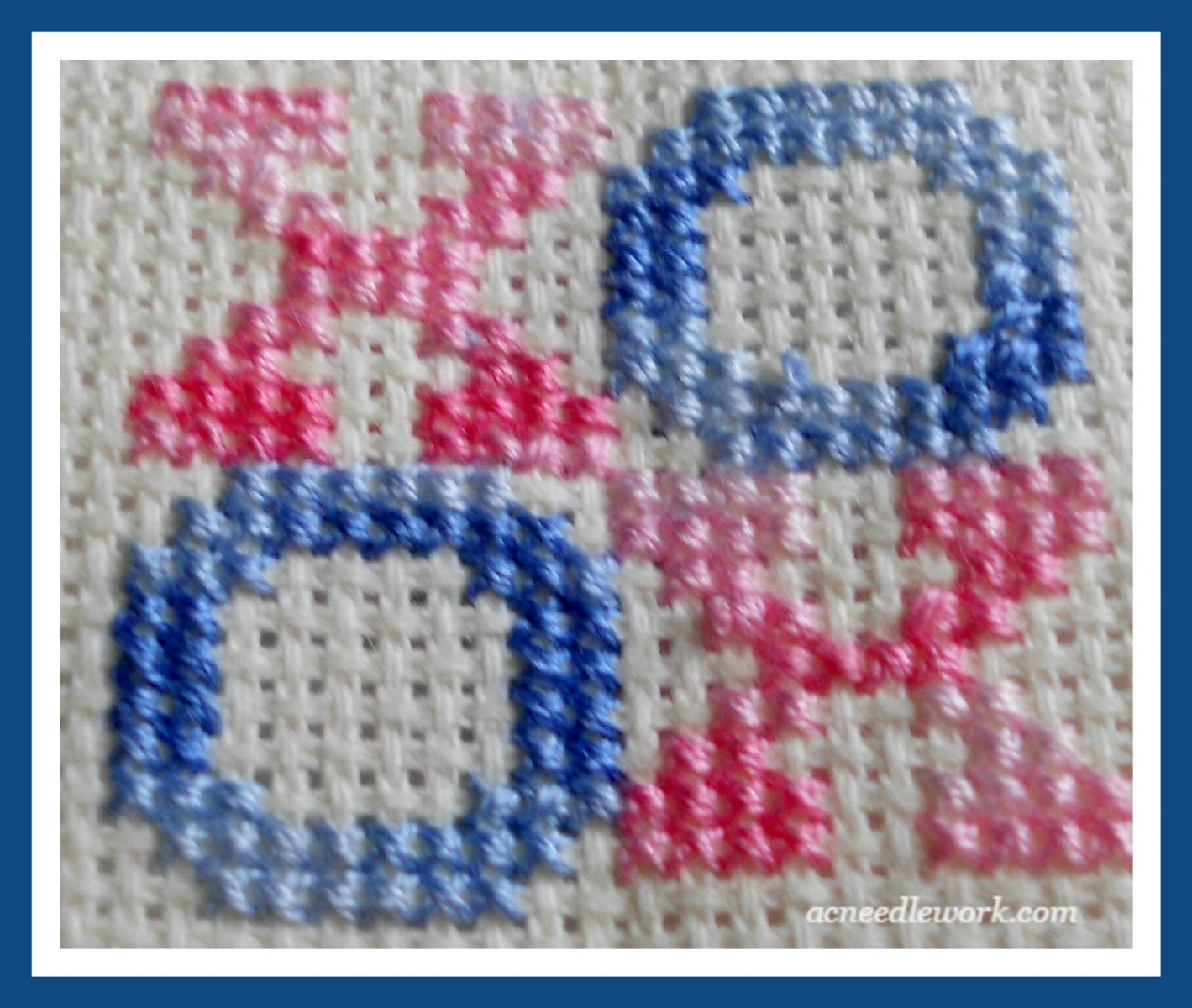 XOXO from Storypiece
Related Post - Need A Quick, Easy Cross Stitch Idea for Valentine's Day? Got You Covered !
Other Finds
While I have not stitched these designs yet, they look so interesting I thought you may like them too.
DMC
Embroidery floss company, DMC, is offering 3 free Valentine charts for instant download. Two of them include multiple designs which you could break up into individual projects. The other features 2 love birds and a heart. These patterns appear easy and quick. If you are new to stitching, these would be good to start with. Here is the link -
https://www.dmc.com/us/p-free-patternsfree-valentines-cross-stitch-charts.html#null
Cross Stitch Fan
Cross Stitch Fan is offering a free Valentine cross stitch pattern that features a quote from Elizabeth Barrett Browning. This small pattern is 94 stitches wide by 51 stitches high. Here is the link -
http://crossstitchfan.blogspot.com/2012/01/valentine-pattern-with-browning-quote.html
Stitching the Night Away
Needlework designer, Loretta Oliver, is offering a free heart pattern on her website, Stitching the Night Away. The finished design is 6.45 x 6 inches. She encourages you to use a floss color of your own choice. Here is the link -
https://www.stitchingthenightaway.com/706/valentine-free-cross-stitch-pattern/
I hope these pattern ideas have inspired you to create something special for your Valentine. What a special and unique way to express your sentiments to the ones you love. I can guarantee the recipient of your hand stitched piece will cherish it.
What are you stitching for Valentine's Day? Share your projects in the comments section, or better yet, post your photos to the AC Needlework Facebook page.
© 2019 Anne Cole. All Rights Reserved.
Related Reading - Stitching Meets Filofax - How to Decorate February With Love
Social Media
Ways to Share