My shop is on vacation.
I invite you to take a few minutes to explore the blog.
Try a free pattern!
AC Needlework Grand Opening! Get the full details here!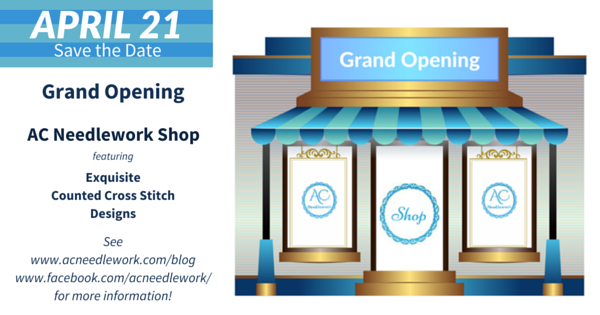 A milestone for AC Needlework!
I am pleased to announce that the grand opening of the AC Needlework Design Shop is Thursday, April 21, 2016
.
The shop will feature an assortment of counted cross stitch patterns that I have designed for you. Debut collections will feature florals, mandalas, and quilt inspired designs. All patterns are in PDF format and ready for instant download. Regardless of your level of experience or skill, you will find something new and fresh to stitch.
Want To Know More??
Want more details and future reminders from AC Needlework about our grand opening? They are easier to get than threading a needle!!! All you have to do is join our email list. You can do that right here.

There's one more thing!!
I would love to share my inaugural design, Violet Primrose, with you for joining our community of stitchers. Again, all you need to do is join our email list. Once your subscription is confirmed, you will receive instructions to download the FREE pattern.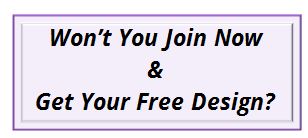 Do mark your calendar for April 21st to be a part of our grand opening!
Learn more about AC Needlework. Read blog posts, explore our boards on Pinterest, and like us on Facebook.
© 2016 Anne Cole. All Rights Reserved.
Share with others: