My shop is on vacation.
I invite you to take a few minutes to explore the blog.
Try a free pattern!
Stitching Meets Filofax – How To Decorate February With Love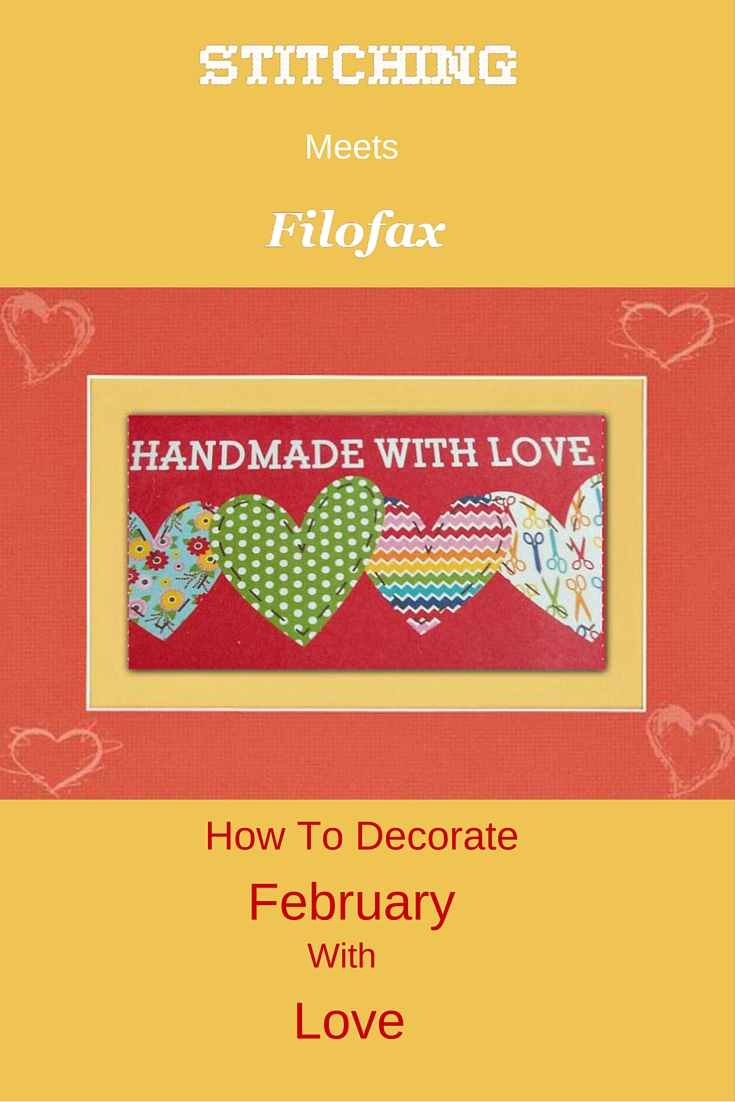 Have you caught the fever to use and decorate a planner yet? In the fourth installment of my series, Stitching Meets Filofax, let me give you a quick peek at my February's planner pages. Maybe it will give you some inspiration!
Materials Used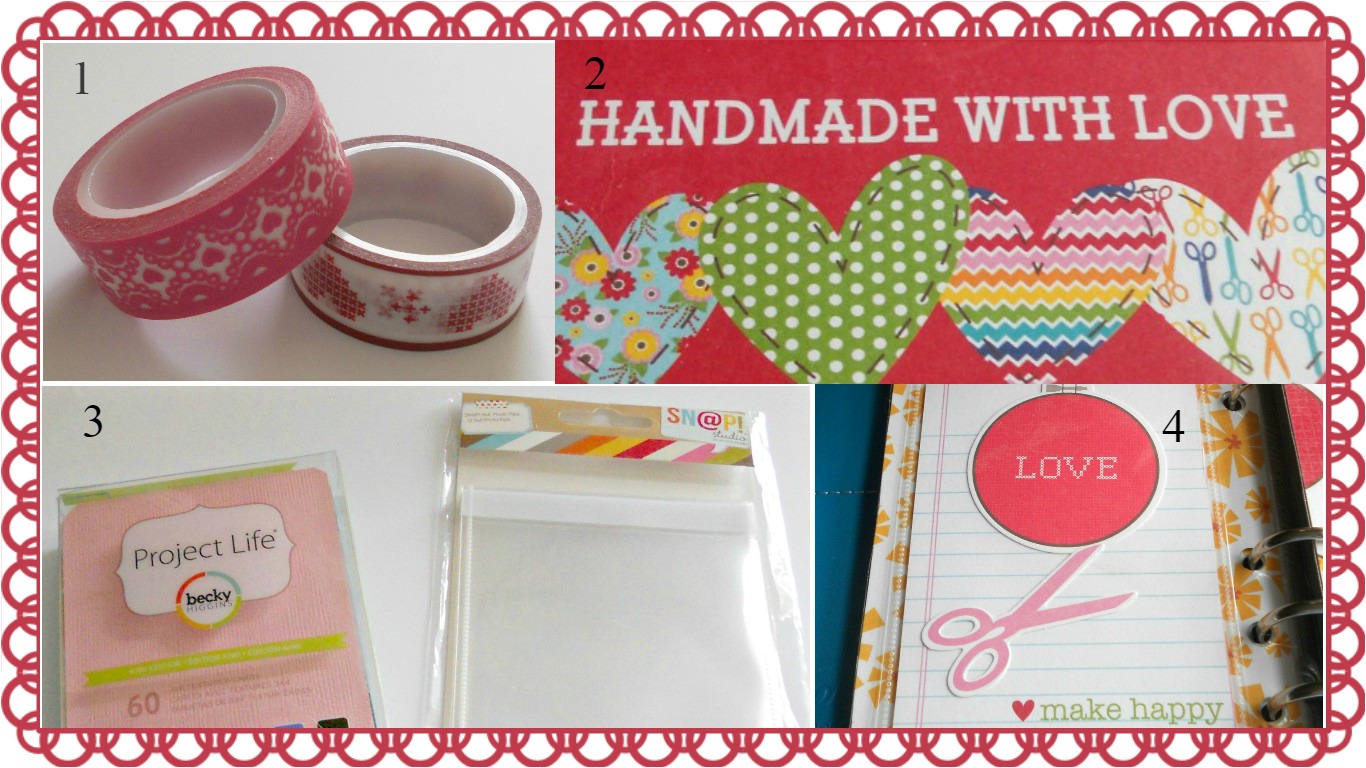 1 - Washi Tape from Etsy - pink heart washi tape, cross stitch heart washi tape
2 - Bite Size Bits - Sew Sweet Sunshine Soup Collection – Jillibean Soup™
3 - Project Life pocket cards by Becky Higgins/ SN@P Studio-Simple Stories photo flips
4 - "LOVE" hoop, scissors from Pea Pods/die cut cardstock, pocket card-Bite Size Bits- all from Sew Sweet Sunshine Soup Collection–Jillibean Soup™
Decorating February With Love
Now, take a picture walk with me through some of my February planner pages.
The bottom of the planner pages are lined with heart cross stitch washi tape.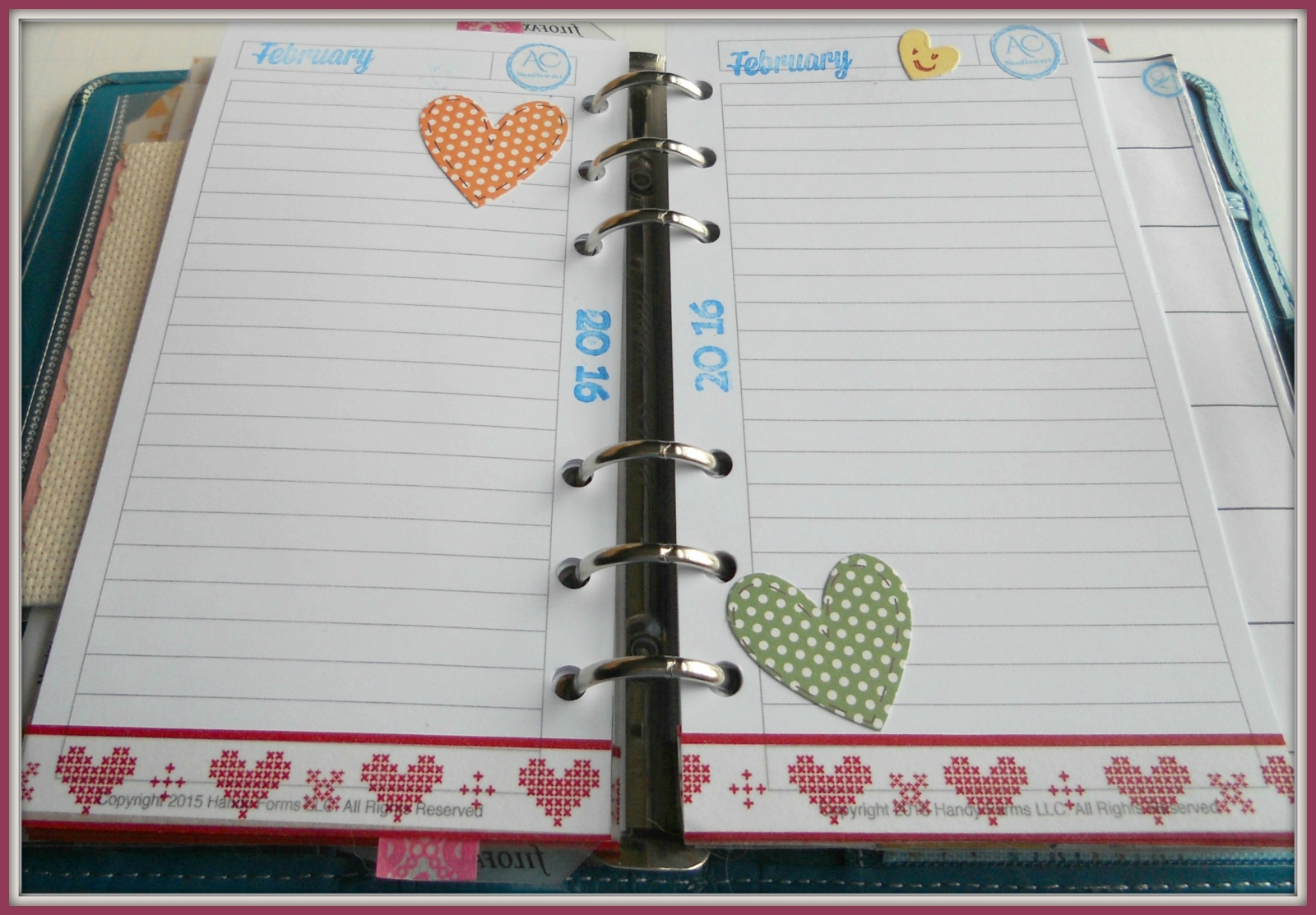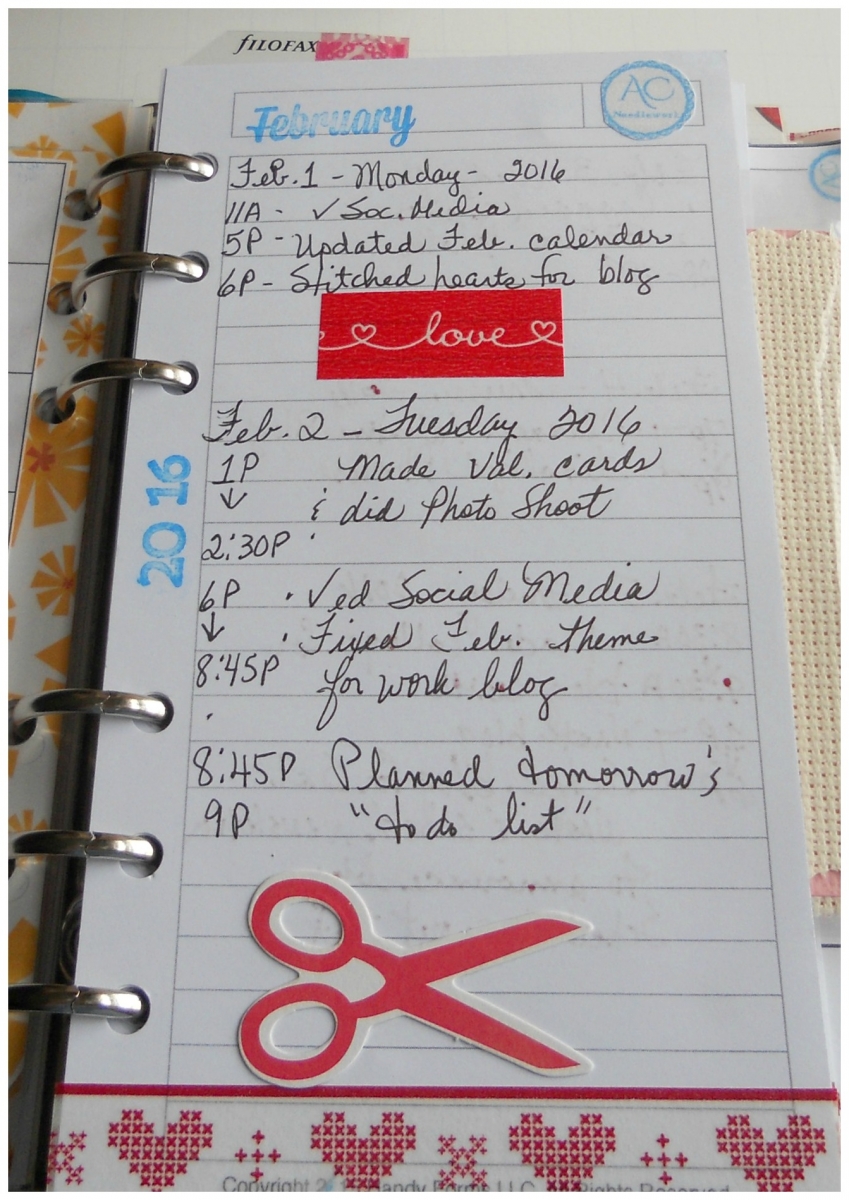 I inserted two quote cards for inspiration during the month.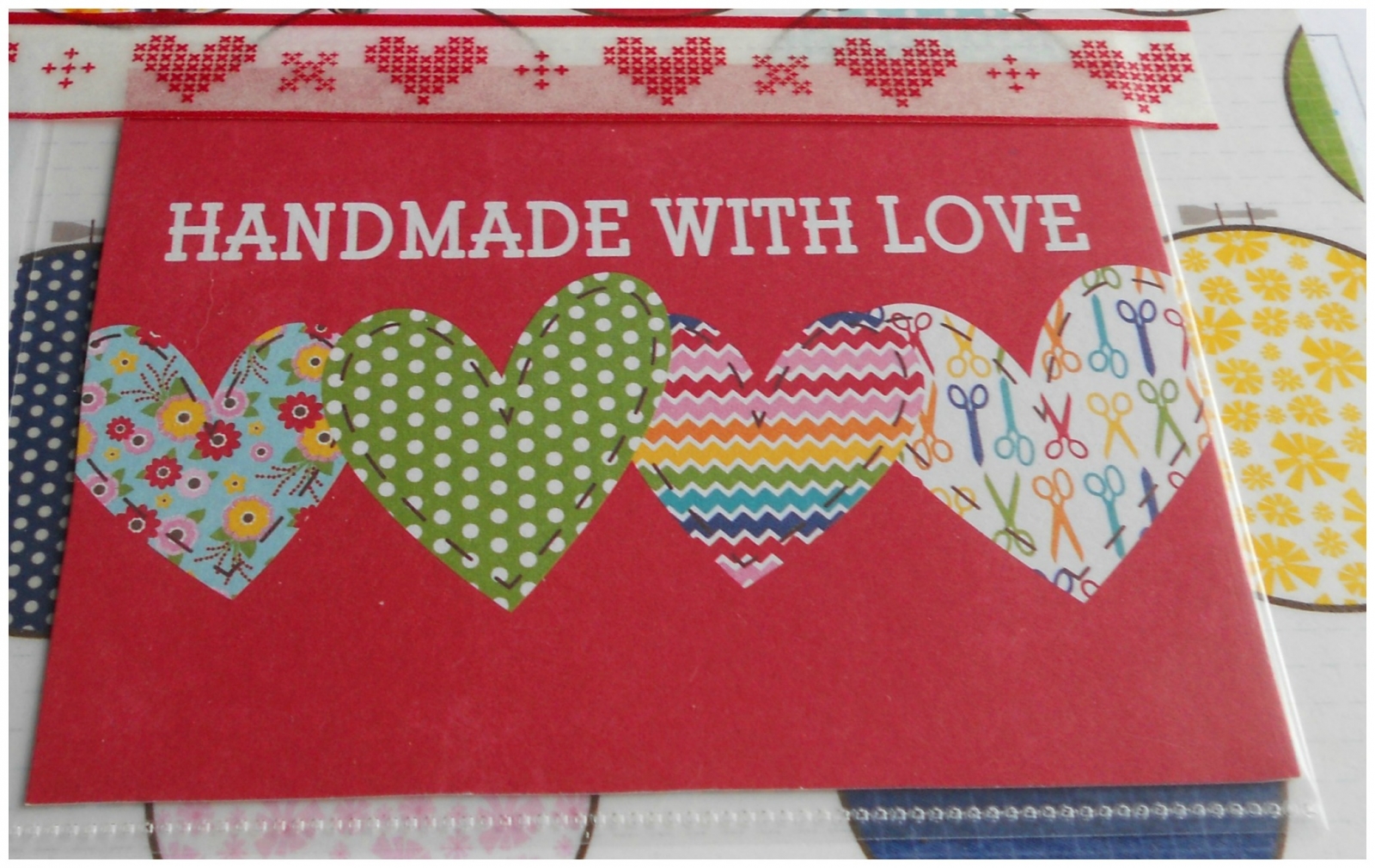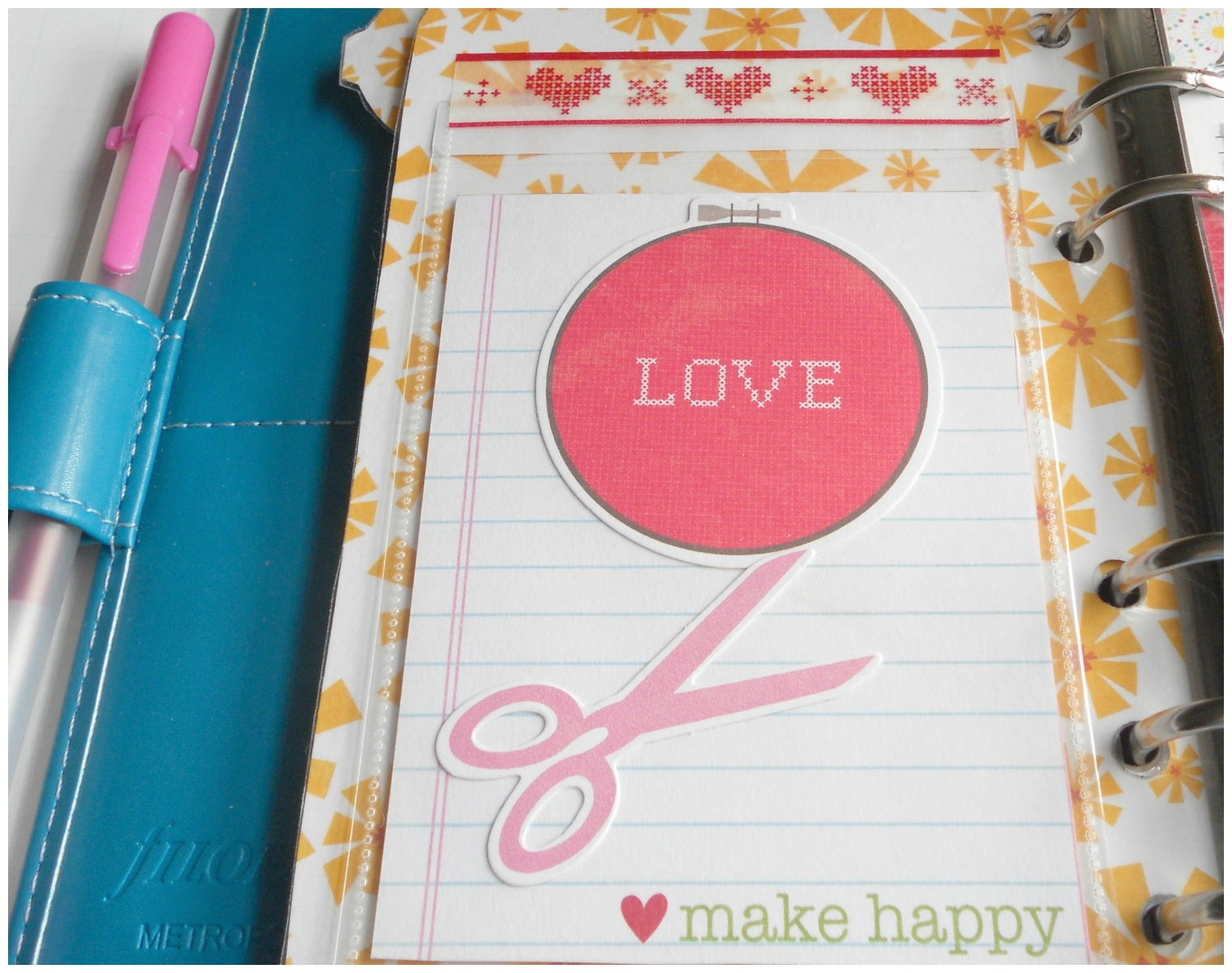 Finally, I included two Valentine's Day themed cross stitch pieces to decorate my page marker.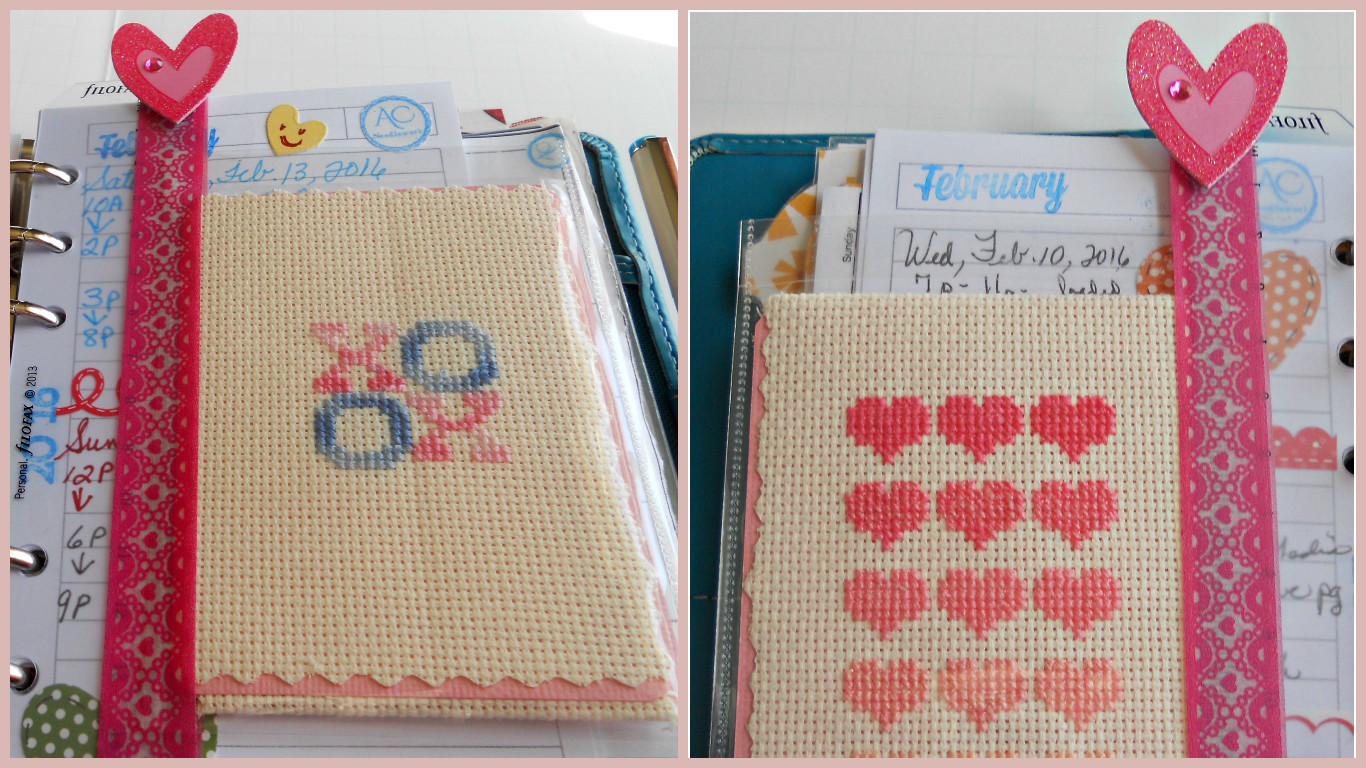 These stitched pieces are patterns featured in my Valentine's Day blog. I trimmed them down to the size of a 3x4 pocket card. Then I slipped a pink pocket card between the two pieces of stitching to give them some stability. At that point, I put the "sandwich" in the photo flip and attached it to the page marker with washi tape.
You can see that you can bring some color and artistic expression to a planner without much time or trouble. Perhaps you can use some of these ideas for your planner.
What are you doing with your planner? We would love to see your artistic expressions. Take a few photos and share them on our Facebook page or tell us about them in the comment section below.
© 2016 Anne Cole. All Rights Reserved.
Join our e-mail list and receive our free PDF pattern download. Just complete our subscription form. AC Needlework will not share your email address.
Follow AC Needlework on:
Facebook (Won't you like our page?)
Also visit our
Share: