My shop is on vacation.
I invite you to take a few minutes to explore the blog.
Try a free pattern!
A New Design For A New Year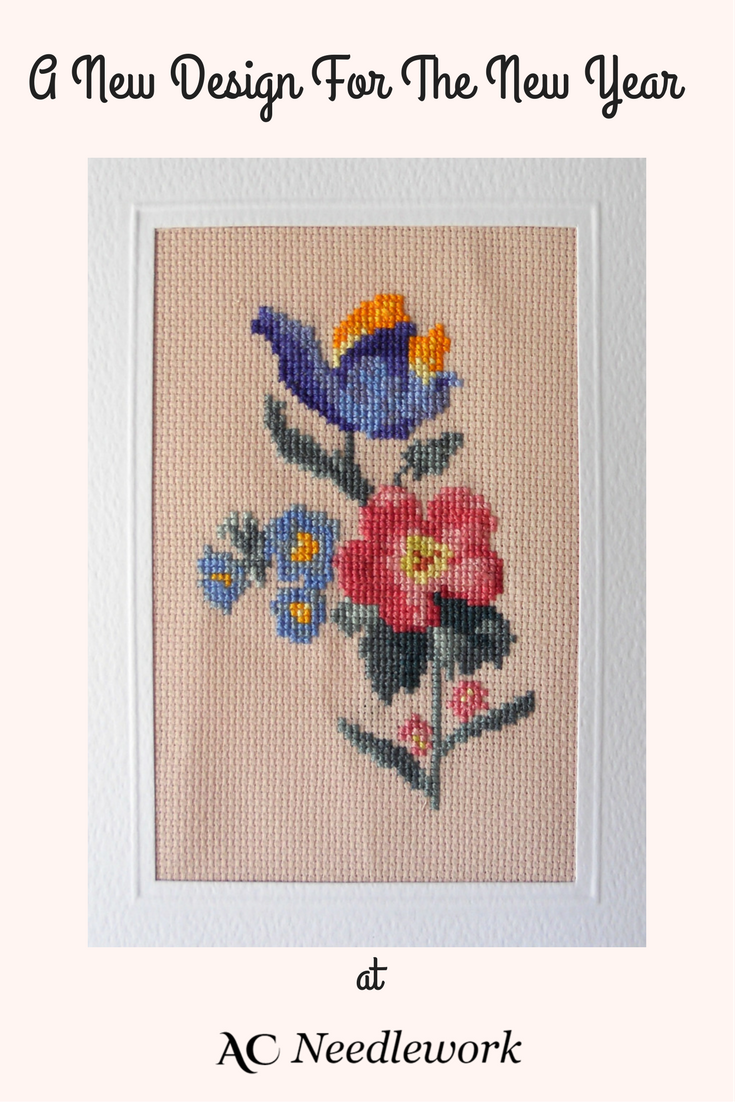 Looking for a stitching project for the New Year? My first design for the New Year, Floral Bouquet in Pinks and Blues, is just what your need! Its name is Floral Bouquet In Pinks and Blues. Keep reading for more details.
While this design would be suitable for any season it makes me wish for spring. I would recommend this project for the experienced stitcher. If you are new to cross stitch, you may find the numbers of colors a bit challenging, but with organization if could be fun.
Pattern Information

Design Details
Stitch Count: 48 x 75
Finished Size: 3.00" x 4.69", 7.62cm x 11.9cm (16 count Aida fabric)
Colors: 20
DMC floss; model stitched on 16 count Aida, Dusty Rose by Wichelt Imports, Inc.
Pattern Packet Features
As with all AC Needlework patterns, this one is a PDF instant downloadable packet.
Pattern packet includes:
One cover sheet with a color photograph of the finished design
One 2 page 8.5x11 color cross stitch chart
One 2 page 8.5x11 black and white cross stitch chart

Both charts include color and stitch symbols

One pattern information sheet which includes a list of symbols, identification numbers and names of DMC floss used. Floss list is designed as an easy to use shopping list.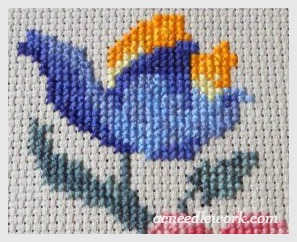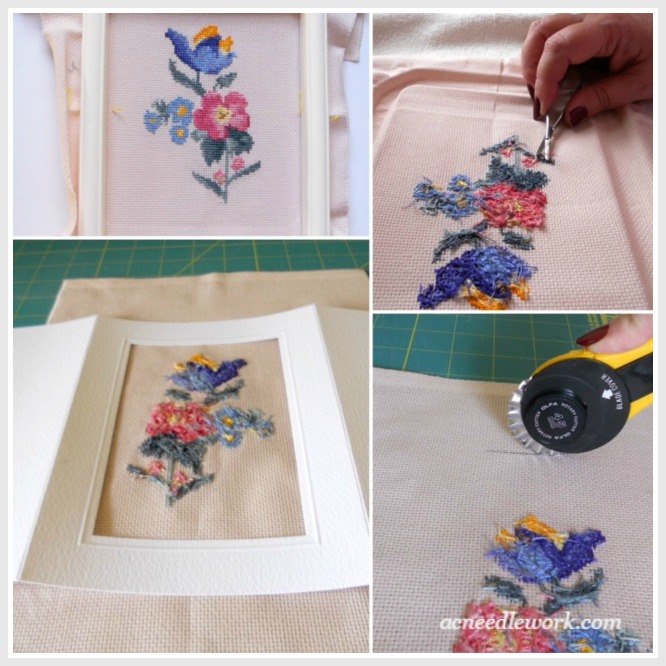 While this design would make a beautiful framed piece, I decided to make a greeting card. (Blank card from Craft Creations, Inc.)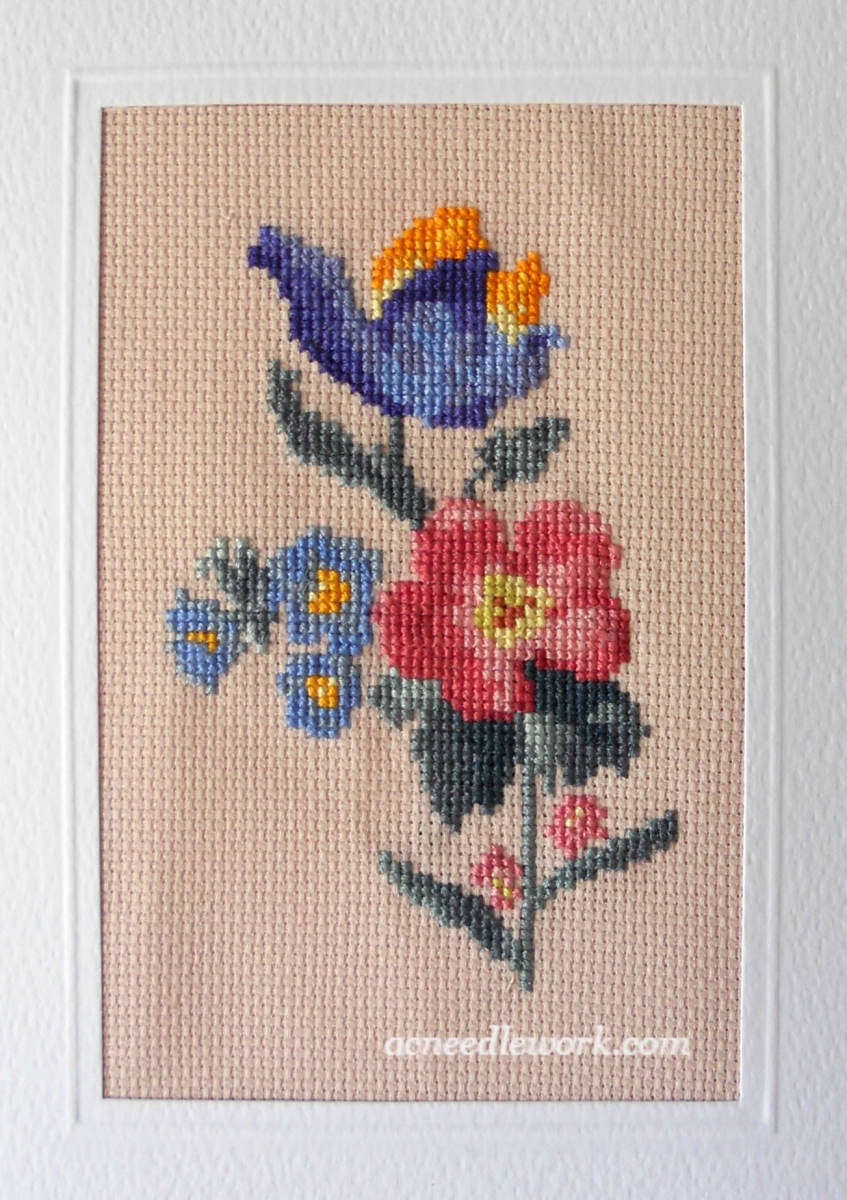 I hope you have enjoyed the overview of this new design, Floral Bouquet in Pinks and Blues, from AC Needlework. Perhaps you will be inspired to make it one of your new designs for the new year too.
Have you started any new needlework designs for the new year or maybe you have decided to pull out those UFO's to work on. Which ever it is, let us know in the comments below or go to the AC Needlework Facebook Page and show us!
© 2017 Anne Cole. All Rights Reserved.
Related Designs: Floral Collection from AC Needlework



Follow AC Needlework on:
Facebook (Won't you like our page?)
Won't you share this?